"I have lived in Zhengzhou all my life and have never seen such a heavy rainstorm as today, July 20, 2021…" where passengers were trapped in waist-high water."
— Wang Guirong, restaurant manager in Zhengzhou, Henan Province, China
"I am scared that it seems to be happening so quickly. There have been seriously record-breaking events all over the world, within weeks of each other."
— Hayley Fowler, Ph.D., Hydroclimatologist, U. K. Newcastle University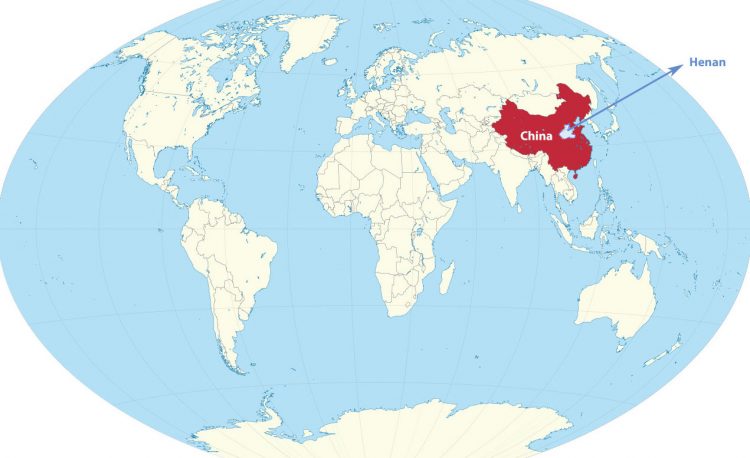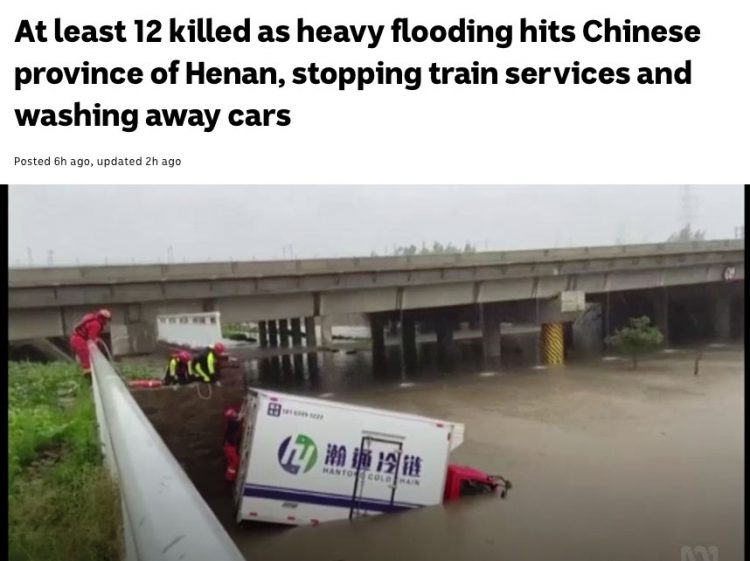 July 20, 2021  Zhengzhou, Capitol of Henan Province, China – This is China's annual "rainy season," but no one has been prepared for the nearly 8 inches of rain that  fell in one hour on Tuesday, July 20, 2021, causing the Yellow River in Zhengzhou to overflow its banks. Ninety-four million people live in China's Henan Province and heavy rainfall has now killed at least 12 people in the capitol while more than 100,000 people are now trying to survive in "safe zones."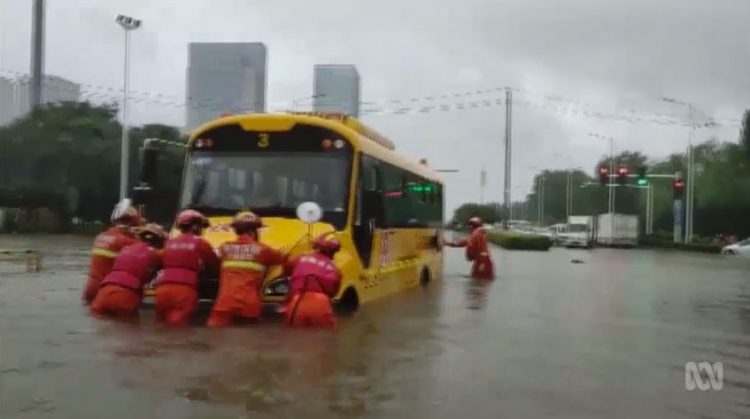 Wang Guirong, a 56-year-old restaurant manager, said she planned to sleep on the couch in her restaurant after being told there was no power in her neighborhood. "I have lived in Zhengzhou all my life and have never seen such a heavy rainstorm as today … where passengers were trapped in waist-high water."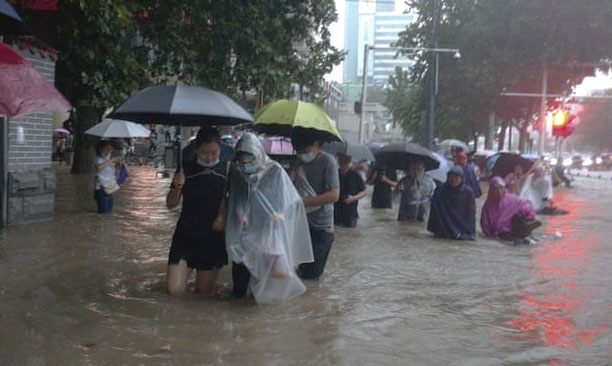 July 19-20, 2021 — Flooding Inside Zhengzhou Subway and Streets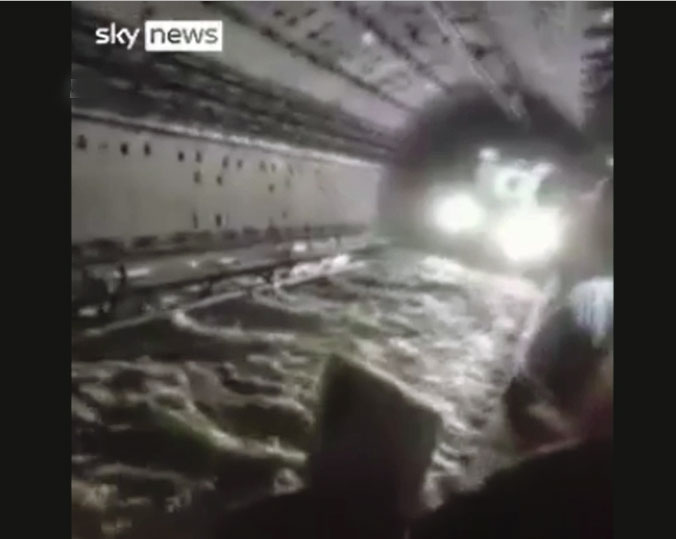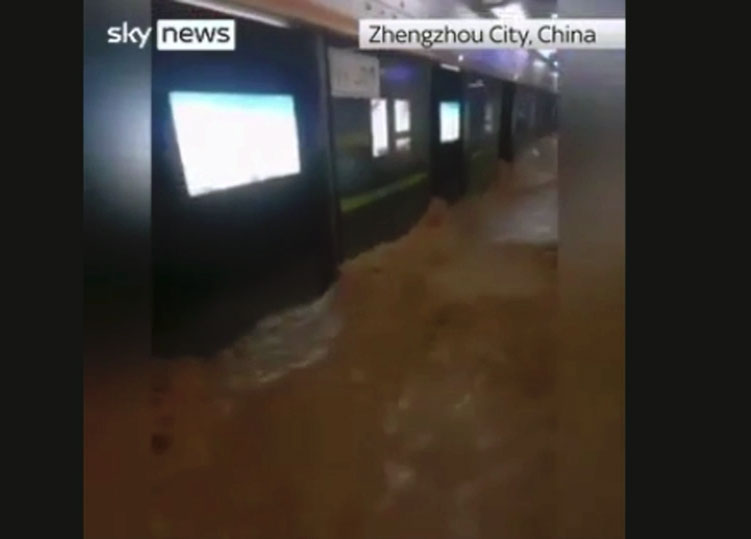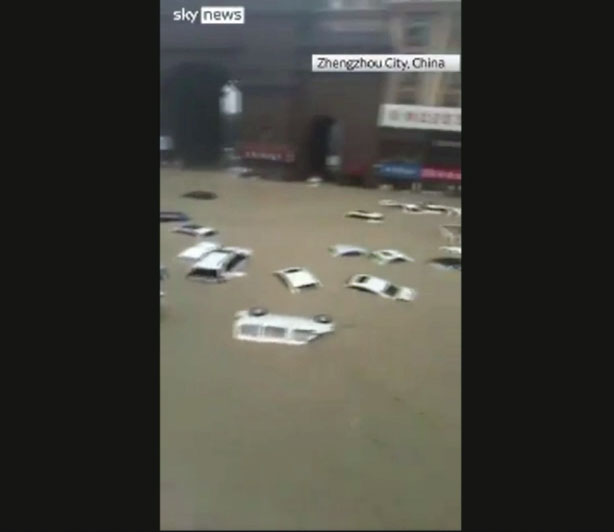 Will the Xiaolangdi Reservoir Dam Collapse?
The Chinese army contacted media to warn that the Xiaolangdi Reservoir Dam is badly damaged by the torrential rains and "could collapse at any time." Evacuations around the dam have been ordered by the local government.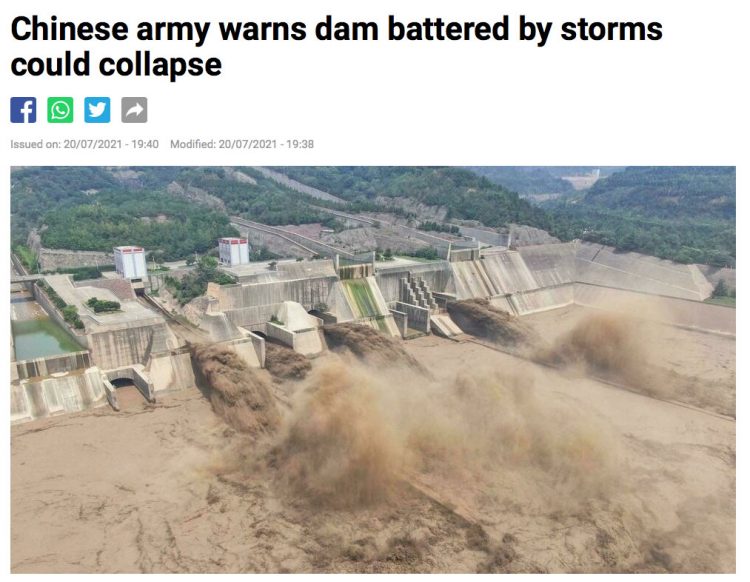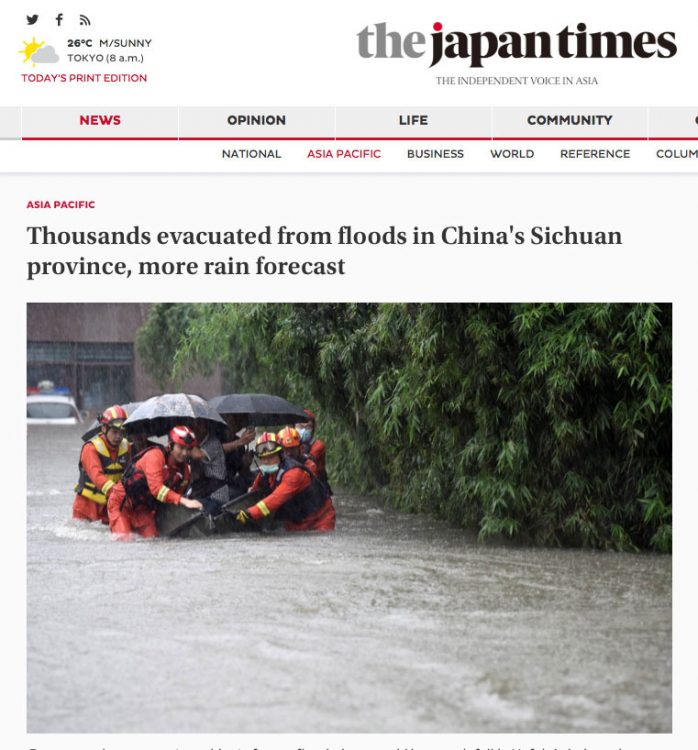 "Shocking and Alarming" Intensity and Scale of Floods
from China to Germany and Belgium
Climate scientists say that the intensity and scale of the floods in Germany, Belgium and China this week are "shocking." The record-breaking extreme heat, fire and rain records over such a wide area of Earth this soon in mid-2021 is alarming.
Expressing his own surprise by how far the broken records are above previous records, Professor Dieter Gerten, an expert in global change climatology and hydrology at the Potsdam Institute for Climate Impact Research in Germany told U.K.'s The Guardian: "We seem to be not just above normal, but in domains we didn't expect in terms of spatial extent and the speed with which it developed."
"I am scared that it seems to be happening so quickly," said Hayley Fowler, a hydroclimatologist at Newcastle University in Britain. "There have been seriously record-breaking events all over the world, within weeks of each other."
More Information:
Sky News Video Excerpts of Flooding:  https://news.sky.com/story/amp/china-floods-people-trapped-on-subway-trains-as-city-sees-more-rain-in-an-hour-than-flood-hit-germany-in-three-days-12359980
---
Websites:
NASA Global Climate Change:  https://climate.nasa.gov/
Columbia Climate School: The Earth Institute:  https://www.earth.columbia.edu/articles/view/1963
Potsdam Institute for Climate Impact Research:  https://www.pik-potsdam.de/en/home
National Center for Atmospheric Research, NCAR:  https://ncar.ucar.edu/

© 1998 - 2023 by Linda Moulton Howe.
All Rights Reserved.