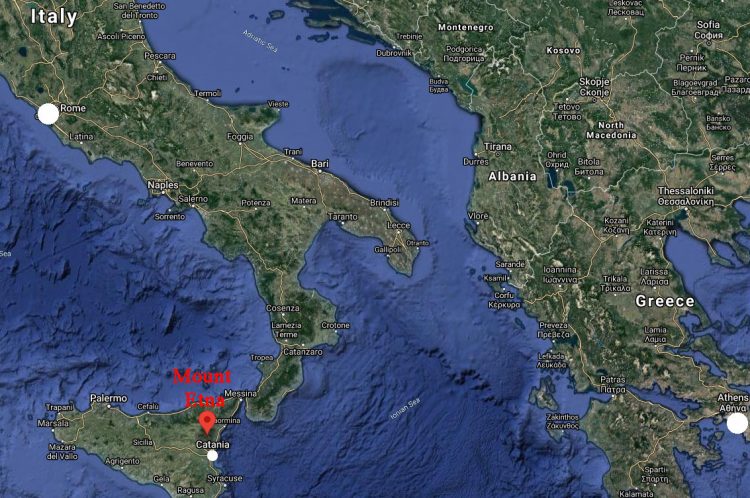 August 18, 2021  Catania, Sicily –  Mount Etna in Sicily has erupted in its southeastern crater at least 50 times since February 16, 2021, and has grown to 11,013 feet (3,357 meters) above sea level. That is its greatest volcanic height in recorded history, according to the National Institute for Geophysics and Volcanology (INGV) based near Mount Etna.
Among all the world's volcanoes, Mount Etna has the longest recorded history of eruptions, dating back to 1500 B.C. Since then, the volcano has erupted some 200 times. Further, Etna has had ancient historic lava flows as far back as 300,000 years ago, which caused the volcano to grow in height as solidified layers of lava piled up.
Earlier this year in mid-February 2021, Mount Etna erupted twice in less than 48 hours, with bright, red streams captured in a shortwave-infrared band by the Copernicus Sentinel-2 mission.
Click image to enlarge.
---
Etna Volcano Updates:  
https://www.volcanodiscovery.com/etna/news.html

© 1998 - 2023 by Linda Moulton Howe.
All Rights Reserved.