"The federal government and intelligence community have a critical role to play in contextualizing and analyzing reports of one of the great mysteries of our time and to break the cycle of excessive secrecy and speculation with truth and transparency."
— California Rep. Adam B. Schiff, Chairman, House Intelligence Committee about May 17, 2022, beginning of first publicly open Congressional hearing on UFOs in a half century since the 1970 Project Blue Book was closed down.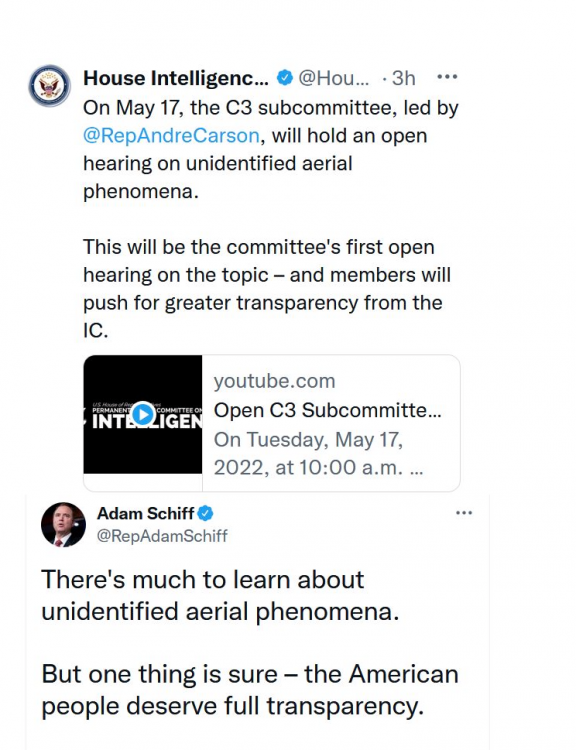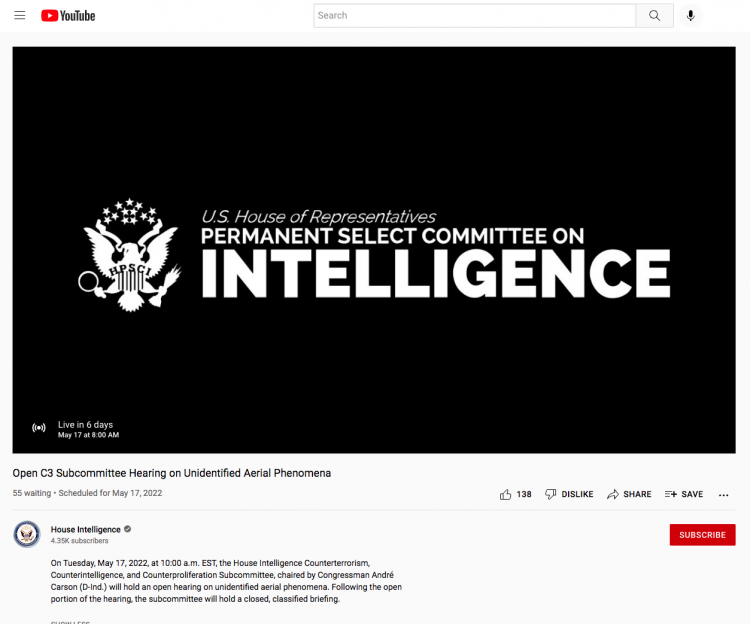 YouTube Link for U. S. House of Representatives Permanent Select Committee On Intelligence:
https://www.youtube.com/watch?v=aSDweUbGBow
And watch the www.Earthfiles.com YouTube Channel Podcasts Wednesday evenings:
---

© 1998 - 2022 by Linda Moulton Howe.
All Rights Reserved.