"Our computer model results and the radar data make it much more likely that at least one area of subglacial liquid water exists on Mars today, and that Mars must still be geothermally active in order to keep the water liquid beneath the South Pole ice cap." 
— Professor Neil Arnold, Ph.D., Interim Director, Scott Polar Research Institute, Cambridge University, U.K.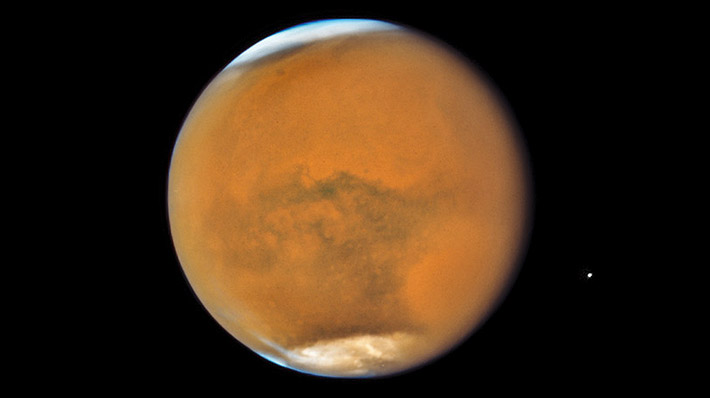 October 2, 2022 Cambridge, England –  An international team of researchers, led by Neil Arnold, M.A. and Ph.D., Interim Director of the Scott Polar Research Institute (SPRI)  and Fellow at St. John's College, U. K. have published new evidence in the journal Nature Astronomy about the possible existence of liquid water beneath the south polar ice cap of Mars.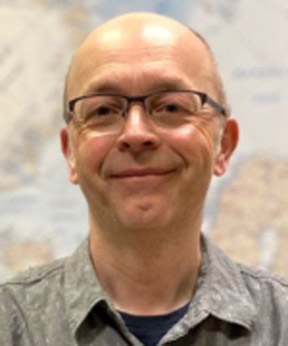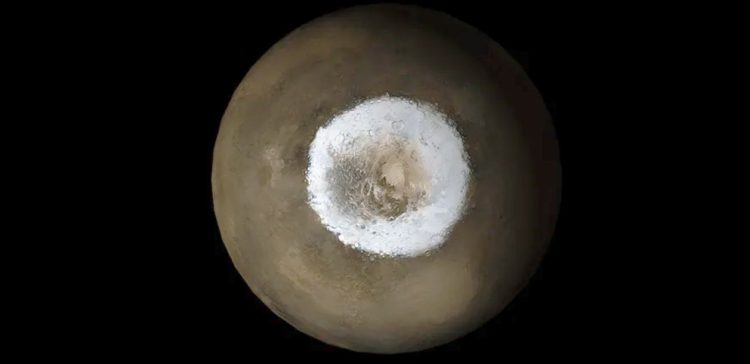 Bright radar reflections observed in the Ultimi Scopuli region of layered deposits in the Martian south pole layered deposits — observed by the Mars Advanced Radar for Subsurface and Ionosphere Sounding instrument —  have been interpreted by Dr. Arnold and his team as the signature of areas of subglacial water beneath it. Other studies offer alternative explanations, which do not imply the presence of liquid water.
First Independent Data Suggesting Liquid Water Beneath the Martian South Pole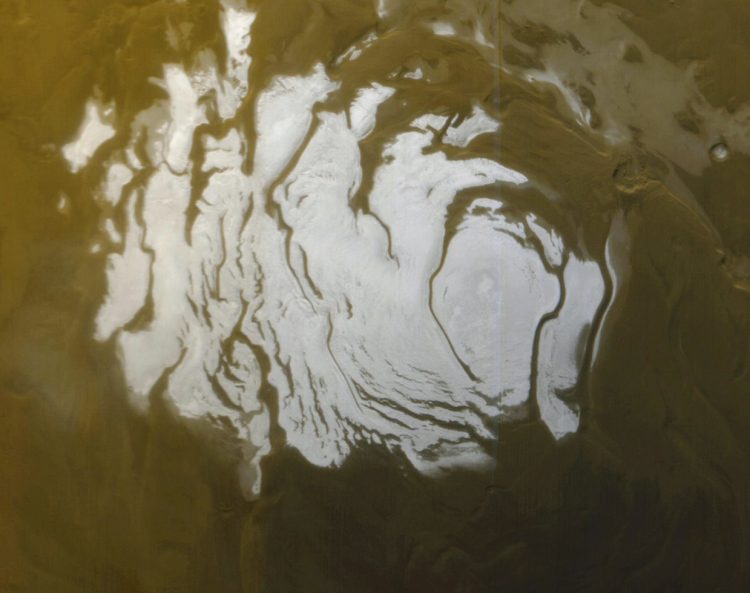 But now Dr. Arnold and his colleagues look at the surface topography of the region using spacecraft laser-altimeter measurements of the contoured shape of the upper surface of the ice cap to identify subtle patterns in its height.
"On Earth, reduced or absent basal friction, and consequent ice velocity changes, cause a distinct topographic signature over subglacial lakes. Using Mars Orbiter Laser Altimeter data, we identify and characterize an anomaly in the surface topography of the south polar layered deposits overlying the area of the putative lakes, similar to those found above terrestrial subglacial lakes of similar size. Ice flow model results suggest that comparable topographic anomalies form within 0.5–1.5 Myr with locally elevated geothermal heating or 2–5 Myr without elevated geothermal heating.  These findings offer independent support for the presence of basal water beneath Ultimi Scopuli and suggest that surface topography could supplement radar returns to help identify other potential subglacial water bodies."
Their results agree with earlier ice-penetrating radar measurements that were originally interpreted to show a potential area of liquid water beneath the ice. There has been debate over the liquid water interpretation from the radar data alone, with some studies suggesting the radar signal is not due to liquid water.
The new results, reported in the September 29, 2022, journal Nature Astronomy, provide the first independent line of evidence, using data other than radar, that there is liquid water beneath Mars' south polar ice cap.
Also see:
— Mysterious White Spot in Martian Sky and Surprising Methane Spike On the Red Planet:  https://www.earthfiles.com/2019/06/25/a-mysterious-white-spot-in-martian-sky-and-surprising-methane-spike-on-the-red-planet/
---
More Information:
12-19-2021 – 6,000 Square Miles of Frozen Water Ice Estimated in Martian Valles Marineris Canyon.
11-24-2021 – DoD Creates Yet Another New Office to Study UFOs — Exit UAPTF, Enter AOIMSG.
06-13-2021 – Human Births On Mars? New Research Indicates Human Sperm Could Last 200 Years On Red Planet.
05-30-2021 – Iridescent Twilight Clouds On Mars.
05-16-2021 – New Space Force Base Evolves from Vandenberg AFB.
04-19-2021 – NASA Ingenuity Helicopter Made Historic First Brief Test Flight On Mars Today.
02-18-2021 – Perseverance Landed On Mars Today Near 2 PM Mtn in "Seven Minutes of Terror" That Worked!
---
Websites:
Scott Polar Research Institute:   https://www.spri.cam.ac.uk/people/arnold/
Nature Astronomy, September 29, 2022, "Surface Topographic Impact of Subglacial Water Beneath the South Polar Ice Cap of Mars":  https://www.nature.com/articles/s41550-022-01782-0
Searching for Life On Mars:  https://mars.nasa.gov/mars2020/multimedia/videos/?v=492

© 1998 - 2022 by Linda Moulton Howe.
All Rights Reserved.