"It looked like the Creature from the Black Lagoon."
– U. S. Army Specialist 4/ Military Policeman, Fort Baker, California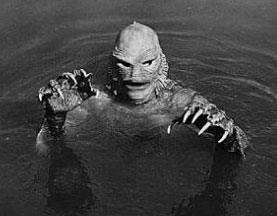 Reposted August 19, 2023 – September 29, 2017 Albuquerque, New Mexico – On September 6, 2017, I received the following email from a former U. S. Army Specialist 4, military policeman (M.P.), who was stationed in 1968 at the Presidio in San Francisco.
To: Linda Moulton Howe <[email protected]>
Date: September 6, 2017
Subject: Two strange occurrences when I was an M. P.
I am a long time listener to you on Coast radio dating back to Art Bell in the 1990s. I would be glad to discuss two strange occurrences when I was in the Army and was an M. P., who worked the Fort Baker side of the Golden Gate bridge opposite the Presidio in San Francisco, on condition of anonymity. You can call me David.
Both incidents occurred while I was in military police — believe both are extraterrestrial in nature. One was with UFO occupants and another a humanoid creature. Both occurred on abandoned military installations on the West Coast. I can provide my DD 214. Also, as an MP, I was always with a partner — two-man cars in those days, so my partner also witnessed what I saw. Unfortunately for this purpose, I have lost touch with him; it has now been 45 years ago.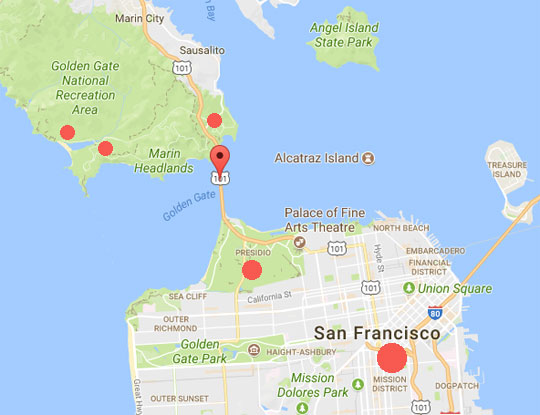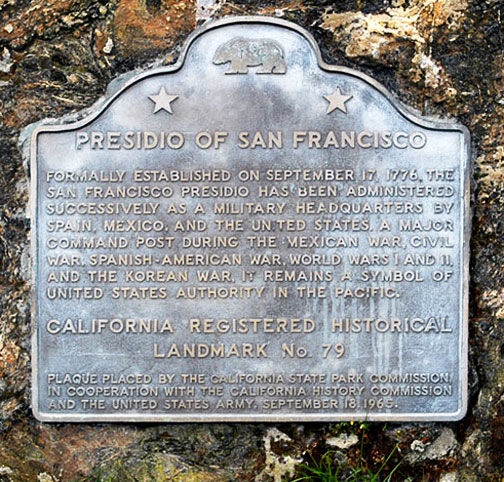 David and I connected by phone for the in-depth recorded interview in this Earthfiles Part 1 and Part 2, for which David sent me his January 1, 1973, Honorable Discharge from the Army and his DD 214 confirmation of his service with full name and addresses blotted out. Today he is 72 years old.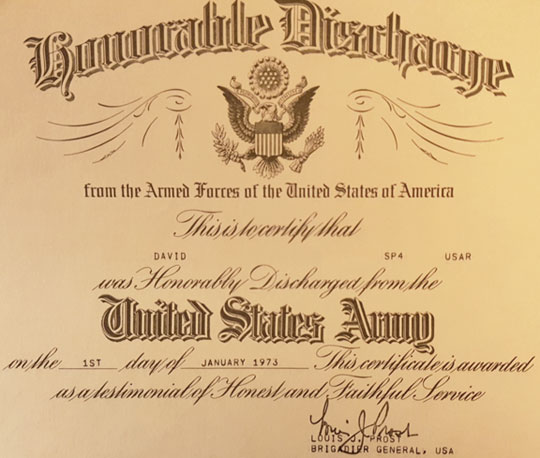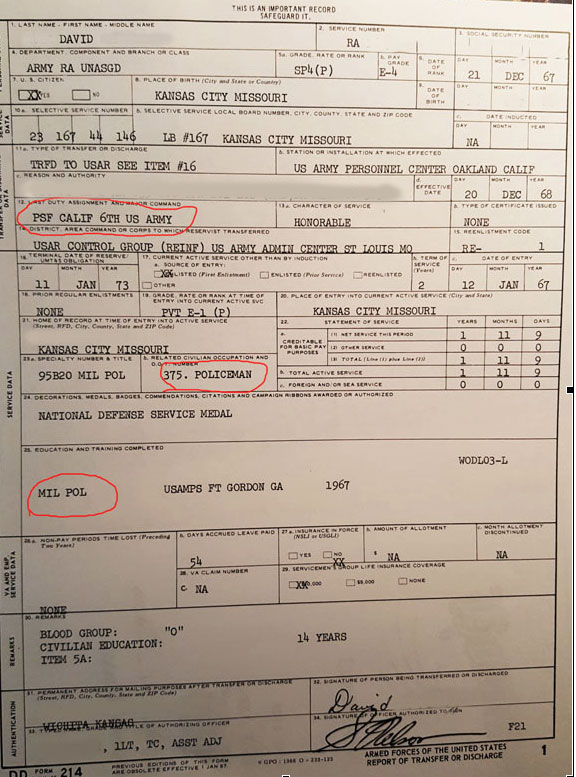 David also included photographs of his military police work based at the Presidio, from which he drove across the Golden Gate Bridge to the Marin County locations of the U. S. Army's then-three bases: Baker, Barry and Cronkhite. David was there in the last years of those three Army sites that in 1973 were combined into an historic site on the National Register of Historic Places.
The forts' military history goes back to 1850 and President Millard Fillmore, who wanted coastal defense positions on the north side of the Golden Gate bridge and the three forts were built. During World War II, there were 159 structures at Fort Baker that was connected underground to Fort Barry by a half-mile long tunnel. The three forts and Presidio were known as the San Francisco Defense Area Site SF-25 from 1950 to 1974. See Websites below.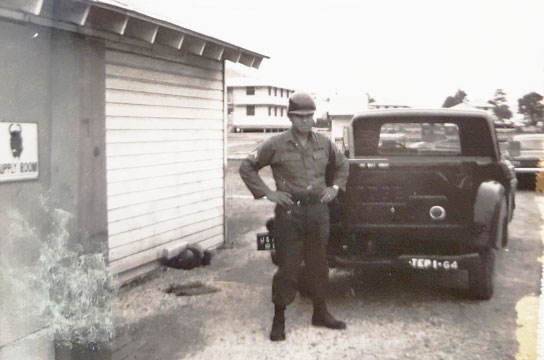 ---
Interview: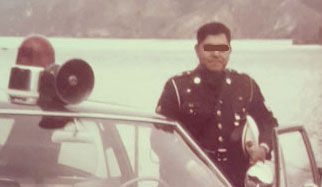 David, 72, Retired, was U. S. Army Specialist 4, Military Police in 1968, Presidio, San Francisco, and Fort Baker in Marin County, California: "I was in a military police patrol car patrolling those three forts (Baker, Barry, Cronkheit). That's about a 20-mile area. And back in those days, you had two men cars, and I had a partner. And so he saw everything that I saw. And so starting with the first incident, I think it was about 1 AM in the morning (patrolling Army's Fort Baker.)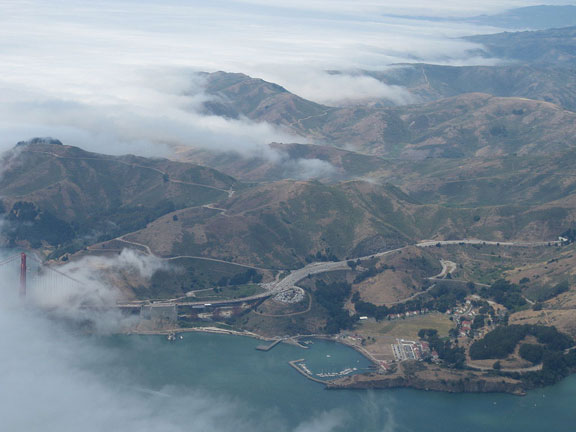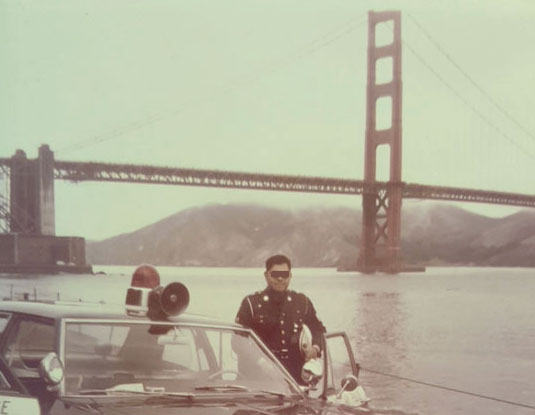 There was a building that was a research unit. I never had access to that, so I don't know what they did in there. It was a two-story, military type building, and it was very, very close, I'd say within 50 yards of the bay. The main installation was a Nike Hercules missile site, and in those days, the Nike Hercules missile sites were the primary defense weaponry that we had.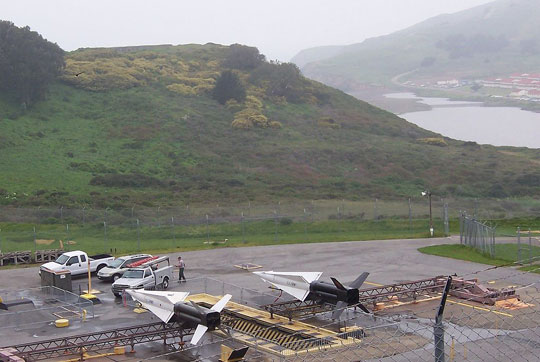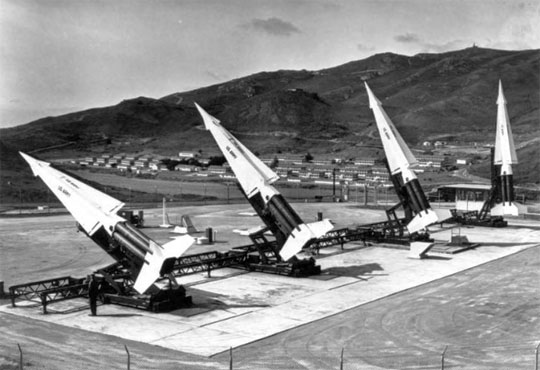 And I think there were about six of those installations at various parts around the bay. The one that I had contact with was at Fort Baker. And those were restricted areas. I didn't have access to the Nike Hercules missile site. They had their own security there all the time.
Encounter with Amphibian Humanoid On Military Patrol At Fort Baker
The incident that I want to tell you about, I was driving at about 25 miles an hour, and I was close to that research unit that I mentioned to you. The water from the San Francisco Bay was probably, from the road that I was on, was probably 20 feet from the road. And as I was driving along in the dark, I saw something in my rearview mirror. I turned around, and as I did, I applied the brakes. When I applied the brakes, it lit that thing up. And it was a humanoid form. The only way I can describe it is if you saw the movie, The Creature from the Black Lagoon.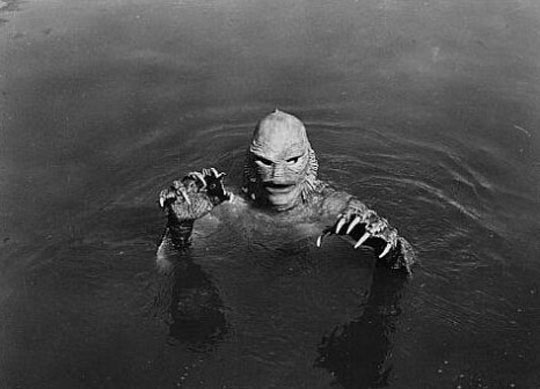 It was very, very close to that. Very close. The head was a little bit smaller, but the overall form of it was very close to that creature. And it came out of the water and it stood on the road. And when I put the brakes on, I could see it clearly. And my partner turned around, and he saw it.
And as we looked at it, the creature stood there for maybe five seconds or at the most ten seconds, and it took off. I could see it just run, but it ran not back into the water, but towards the cliff that was there. There was a sheer cliff there that it ran against and disappeared! We were both a little shaken, to be honest with you.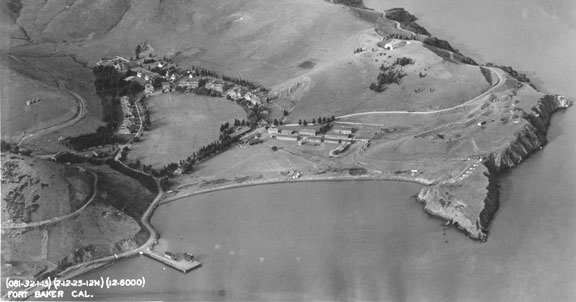 LIKE YOU MEAN IT DISAPPEARED INTO THE CLIFF?
Into the cliff.
LIKE MATTER INTO MATTER?
I don't know. This is one of the things that just blows my mind. So my partner, we both saw this thing, and we saw it run into the cliff. And I said, "Well, we've got to go back and check it."
He was hesitant, and I was a little hesitant, too. But we were armed, and so we went back there, and I stood there exactly where it had been standing. I looked at the cliff. There's nothing but a cliff there. The research station that I was telling you about that was close to that was about, oh, I'd say maybe a quarter mile on down the road. Not where that cliff is. There was nothing there but a cliff.
I can't imagine anybody being able to climb that cliff. It was just like a wall. And anyway, so when we went back there, it had completely disappeared somehow. And I have no explanation for that. That is just something that is etched in my mind, and I'm sure I'll never have an explanation. There are other personnel that were stationed there and maybe somebody else saw something, and maybe somebody else will call you (Linda, Earthfiles) and maybe add more information to this because that's all I know.
RIGHT.
But I do know what I saw very clearly, and thank God I had a partner because I would have thought I was going nuts if I didn't have somebody to substantiate it.
IF I RECALL, THE CREATURE IN THE BLACK LAGOON WAS REPTILIAN-LOOKING, AND SOMEWHERE BETWEEN SOMETHING LIKE A LIZARD AND AN ALLIGATOR, STANDING UP?
Exactly. And this thing looked like it belonged in the water. You know, it was a humanoid form, but what I could make out of the detail of it, it looked like it wasn't flesh. I could look at it, it kind of looked like, well, it looked like some kind of a lizard skin or something like that. That's what it looked like. But it was a little smoother than that. The color of it was kind of a greenish-brown, dark greenish-brown.
AND IT WAS STANDING UP. THIS WOULD THEN BE A HUMANOID LIZARD STANDING UP COMING OUT OF THE WATER.
Exactly. And it had broad shoulders, so it looked very healthy. It looked very strong and healthy because it was tall. I would guess that it was about nine feet. It's kind of hard to judge, but definitely not under seven feet. I'd say it was about nine feet tall.
WHEN YOU TALKED WITH YOUR PARTNER WHO SAW THIS ALSO, WHAT DO YOU REMEMBER THAT THE TWO OF YOU DESCRIBED TO EACH OTHER THAT YOU SAW?
Well, we didn't have to described it because we saw it. The thing I remember about him more than anything else was fear. He was not that keen about going back to check it out, but I had to. I had to go back and check it out.
WHAT WAS THE OFFICIAL FORMAL NAME OF THE NEARBY RESEARCH INSTITUTE?
Well, the research center was just a two-story building, and it was on Fort Baker. They didn't have any signage on it. You know, it was kind of a secretive place, and I had no access to it. I never even tried to get in there. But there were people in there because every time I drove by at night when I was on patrol, it would be lit up, and there would be cars parked there, and there would be people there.
SO IT WAS ON FORT BAKER, AND YOU KNEW IT WAS A RESEARCH INSTITUTE IN A TWO-STORY BUILDING, BUT IT DID NOT CARRY ANY TITLES OR SIGNS.
No, absolutely not. No, nothing like that. I have no idea what they did in there.
SO YOU WERE SPECIALIST 4 IN THE ARMY MILITARY POLICE UNIT WHERE THERE WERE 800 M.P.s AT THE PRESIDIO IN 1968 IN SAN FRANCISCO. TELL ME A LITTLE BIT MORE, ON THE RECORD, ABOUT ALL OF THE UNDERGROUND TUNNEL INSTALLATIONS IN THAT AREA FROM WORLD WAR I.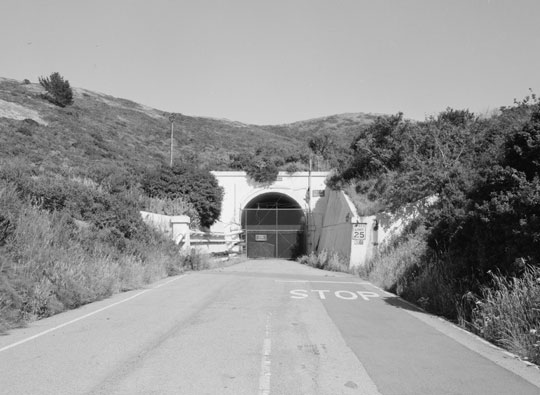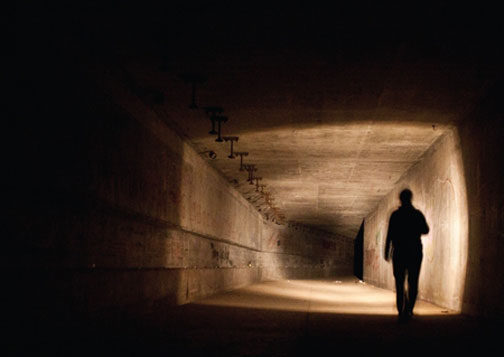 That was very interesting, actually, because those tunnels were huge. You could drive a deuce and a half truck into them. When they were active, back when they started building in World War I through World War II, they were a beehive of activity. And when I did go into those tunnels, there were living quarters for the soldiers at those artillery batteries.
I'M ASKING IN THE CONTEXT OF HERE YOU GUYS SEE THIS LIZARD-TYPE CREATURE, APPROXIMATELY NINE FEET TALL, COMING OUT OF THE WATER WHEN YOU ARE OUT PATROLLING, AND IT WAS AT FORT BAKER. AND FORT BAKER WOULD HAVE BEEN AN AREA WERE THERE WOULD HAVE ALSO BEEN SOME OF THESE UNDERGROUND TUNNEL STRUCTURES, RIGHT?
Absolutely. Yeah, it was riddled with those.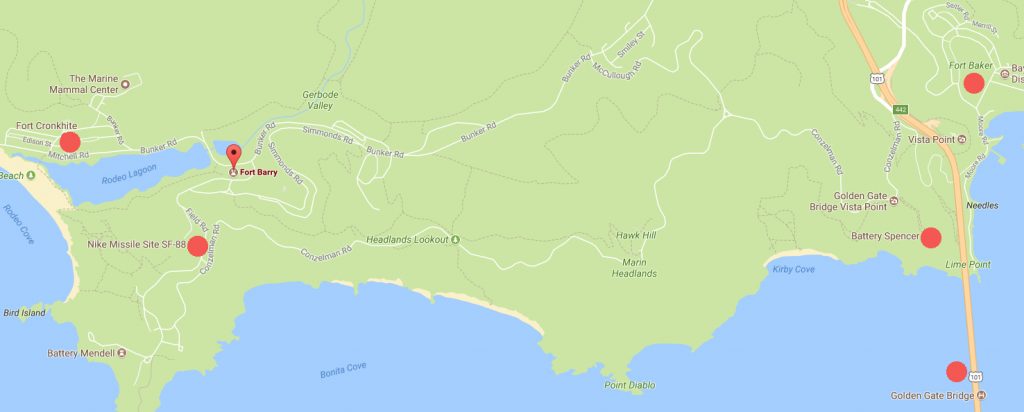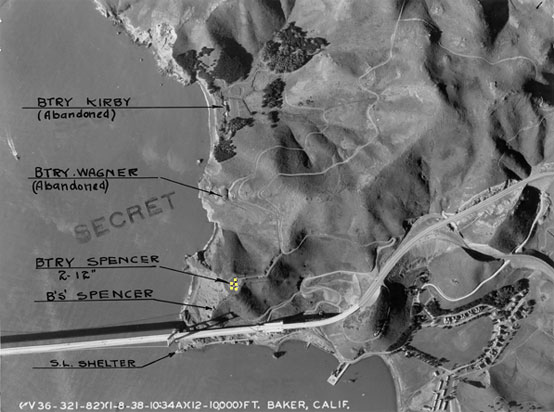 THE FACT THAT THIS BAY AREA FROM THE PRESIDIO OVER TO THE OTHER SIDE OF THE GOLDEN GATE BRIDGE WAS WHERE THERE WERE THE THREE ARMY INSTALLATIONS: FORT BAKER, FORT BARRY, AND FORT CRONKHITE. AND THAT YOU AND THE OTHER MILITARY PEOPLE WORKING THERE KNEW THAT UNDERNEATH THE FORTS IT WAS RIDDLED WITH UNDERGROUND TUNNELS THAT MIGHT HAVE GONE DOWN INTO THE BAY WATER MEANS THE REPTILIAN HUMANOID CREATURE MIGHT HAVE BEEN LIVING IN THE WATER AND IN THOSE TUNNELS.
What I know is that these tunnels were all over those three forts, and they were designed, as I thought, they were designed to support the ten-inch gun emplacements that were defending the Bay Area, and these are bunkers, concrete bunkers, that supported these large guns. And so the tunnels, I thought the tunnels were there to connect to the artillery bunkers, but I could not say that they didn't go underwater. That could happen, I was just not aware of that.
OK. WOULD YOU THEN ALSO TALK ABOUT THE NIKE HERCULES SITE THAT WAS AT FORT BAKER WHERE YOU EXPERIENCED THIS ENCOUNTER ON THE ROAD WITH THE GIANT LIZARD HUMANOID?
OK. The Nike Hercules missile site was probably, from where this (reptilian humanoid standing out of water) happened, that missile site was probably eight or nine miles away. And it was elevated. The Nike Hercules missile site was on one of the higher hills in that area. So it was not close to the water.
WELL, SOMETHING COULD LIVE IN THE WATER, BE ALIEN, USE THE WATER AS COVER WHEN ITS INTENT MIGHT HAVE BEEN TO DO SOMETHING AROUND THOSE MILITARY INSTALLATIONS.
It was just one creature, so I don't know."
New Zealand Abductee Was Shocked to Enter Cliff
A few years ago in Australia with the NEXUS Conference, I met human abductee Alec Newald who was the subject of a 1997 book entitled, "Co-Evolution," the true story of a man taken for ten days to an extraterrestrial civilization. It all began on a Monday in mid-February 1989. Alec was driving his car in what should have been a 3-hour trip from Rotorua to Auckland in New Zealand.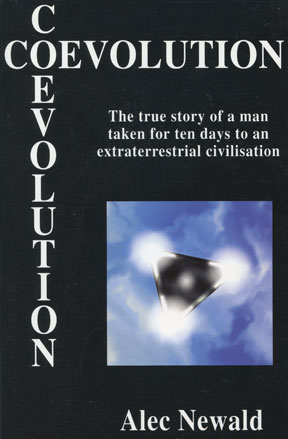 There was fog, low clouds and rain and he was concentrating on the road. Slowly a strange feeling came over him. "…it felt like I was being immersed in a slow-setting glue. …There is a vague notion in the back of my mind that the road itself was vibrating! Then I got the fright of my life. The steering wheel appeared to lock solid! …a large rock-face was looming up in front of me and there seemed to be no way I could avoid hitting it. … Having for all intents and purposes passed through the cliff face, I found myself devoid of car and, what's more, devoid of body! I was in a state of weightlessness."
The next 240 pages of the book are about his becoming aware of alien entities, who seem to be responsible for Alec's shocking collision with the cliff without any damage to Alec's body. In fact, the aliens took Alec on a tour of another planet covered with pyramids.
Other abductees report being transported through windows, walls, ceilings as if the non-humans have technology that can control the sub-atomic level of electrons, protons and neutrons where there is more space than particles.
Earthfiles would like to hear from anyone who might have firsthand information about high strangeness at Fort Baker, Fort Barry, Fort Cronkhite or the Presidio during the 1960s. All requests for anonymity are honored. Please email: [email protected].
---
More Information:
For further information about reptilian humanoids, please see the Earthfiles Archive. A few of many in-depth reports are listed below from the more than 2,500 in-depth reports organized in chronological order from 1999 to 2017 ongoing.
---
Websites:
San Francisco Defense Area Site SF-25: http://srvhistoricalsociety.org/histpdfpics/nikedocument.pdf
Fort Baker History: http://www.militarymuseum.org/FtBaker.html

© 1998 - 2023 by Linda Moulton Howe.
All Rights Reserved.