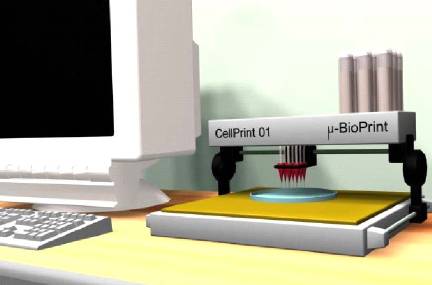 January 25, 2003  Clemson, South Carolina - According to bioengineer, Thomas Boland, at Clemson University in South Carolina, a future is coming in which ink jet printer technology will provide hospitals with full grown organs for transplant into diseased patients - starting from a flat sheet!

© 1998 - 2018 by Linda Moulton Howe.
All Rights Reserved.