"The satellite photograph showed simply a glowing object. But in Mel Riley's remote viewing sessions, the craft had humanoid people in it and was hovering above a nuclear storage facility."
– Jim Marrs, Author, Psi Spies © 2007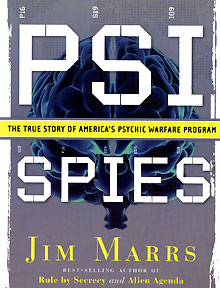 September 20, 2007  Wise County, Texas – In Jim Marrs's new book, Psi Spies, on pages 256 to 257, he writes about the U. S. Army's remote viewing Enigma Files:
"Late in 1988, Mel Riley (remote viewer) was working on projects for the U. S. Army. He recalled that their superiors brought them a satellite photograph to study. The satellite photograph showed simply a glowing object. But in Mel Riley's remote viewing sessions, the craft had humanoid people in it and was hovering above a nuclear storage facility. The remote viewer impression was that these 'visitors' were bean counting, taking an inventory of the number of armed warheads at the military depot.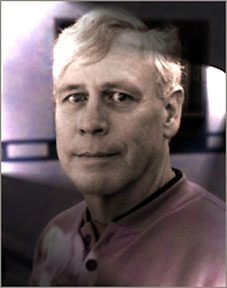 "When the Psi Spies remote viewed and tracked these objects back to their point of origin, the remote viewers found the objects came from sub-surface locations on our moon, and Mars, and that they would land in sub-surface locations on Earth."
I asked Jim to explain more details about what the remote viewers found about non-human underground bases on Earth.
---
Interview Part 2: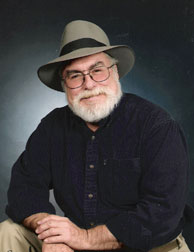 Jim Marrs, Investigative Journalist and Author, Crossfire © 1989; The Alien Agenda © 1997; Rule By Secrecy © 2000; The War On Freedom © 2003, retitled 9/11 Inside Job © 2004 and re-published as The Terror Conspiracy © 2006; and Psi Spies: The True Story of America's Psychic Warfare Program © 2007, Wise Town, Texas:  "One of the best and earliest remote viewers was a former police detective named Pat Price. Just by happenstance, the authorities stumbled across and brought him into the testing that was being done at SRI (Stanford University). Pat proved to be a tremendous remote viewer.
Well, Pat Price would not only do what they asked him to do, but he would take it upon himself to go look at things. One day, he showed up with a report he had written up about the four alien bases that he had seen on the Earth.
1)  One is in the Pyrenees Mountains between France and Spain. As I recall, the one in the Pyrenees is a transportation hub. That's where they come and go off our planet.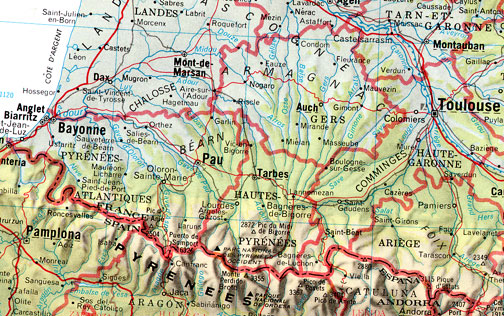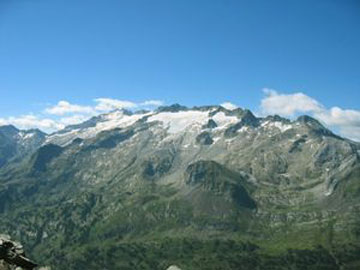 2)  Another is in Zimbabwe north of South Africa. That's where the non-human maintenance and repair base is allegedly located.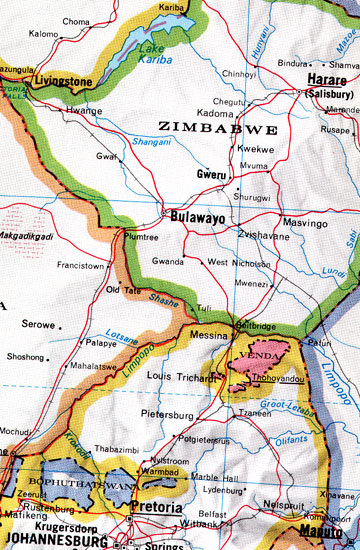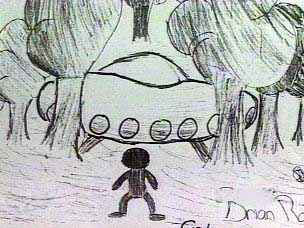 3)  Another is located under Mt. Hayes in Alaska. The one underneath Mt. Hayes is for monitoring the Earth, looking for pollution and other patterns, finding out what's happening with the Earth.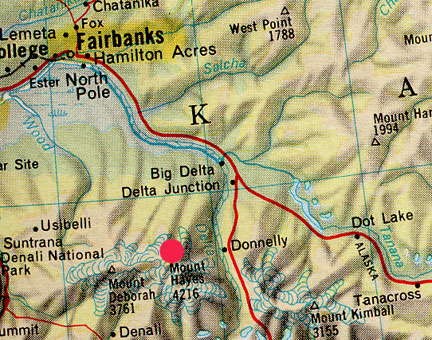 4)  The fourth base was under Mount Zeil in Australia. [ The Northern Territory's highest peak at 5,023 feet high (1,531 meters).] That is apparently a rest and recreation area, either inside or underneath the big mountain.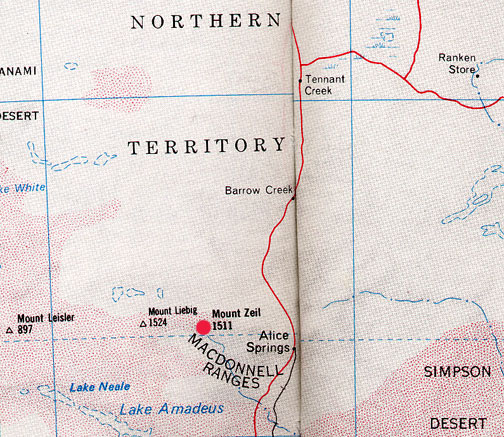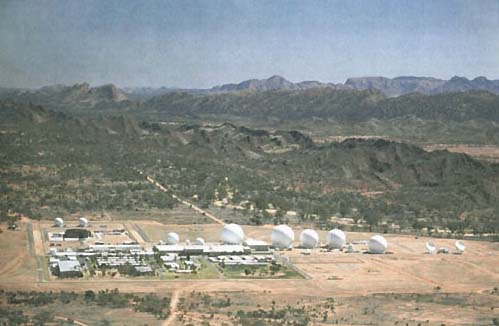 [ Editor's Note:  Pine Gap, southwest of Alice Springs, employs nearly 1,000 people for the Joint Defence Facility Pine Gap, a spy satellite operation for the United States and Australia. Its sister facilities are said to be Buckley AFB in Colorado and Menwith Hill in England. The majority of American employees work for the National Security Agency (NSA); others report to the Central Intelligence Agency (CIA) and the National Reconnaissance Organization (NRO). A dozen radomes intercept radio, satellite, telephone, faxes, emails, data links and other data streams around the world for ECHELON and other spy programs. ECHELON is a highly classified world-wide signals intelligence and analysis network said to be run by the "UK-USA Community" of five English-speaking nations. ECHELON's existence was first reported by Duncan Campbell in a 1988 New Statesman article, "Someone's Listening." Two of Pine Gap's ground antenna are also part of the U.S. Defense Satellite Communications System. ]
The Psi Spies had also come across several species of non-humans. Most of the remote viewers talked about the small Greys. I think the lizards were also mentioned. In the four bases, the transportation center in the Pyrenees seems to be primarily under the control of the little Greys. But the remote viewers see them working with other species at certain other bases.
Remote Viewing Encounter with Hooded Non-Humans
YOU HAVE INTERVIEWED LYN BUCHANAN, DAVID MOREHOUSE, JIM MCMONEAGLE AND MEL RILEY, WHO HAVE ALL BEEN VERY GOOD AT REMOTE VIEWING DOWN TO VERY SPECIFIC DETAILS. HAVE ANY ONE OF THOSE, OR OTHERS, TALKED TO YOU PRIVATELY ABOUT SEEING SPECIFIC DETAILS OF NON-HUMANS?
Oh, yes. In fact, at one point, when the remote viewers were discussing among themselves these occurrences of remote viewing UFOs and where they come from and what are they all about – the very questions that we are always asking ourselves – they said, 'Instead of talking about these random sightings we are seeing, why don't we track it right back to the source and figure out what the control point is?'
So, they tasked Mel Riley to go take a look at what they could only describe as Intergalactic Federation Headquarters. He ended up with a very bizarre experience. He ended up in a very mountainous area with a large plateau and a huge lake that he equated as something similar to Lake Titicaca (Peru).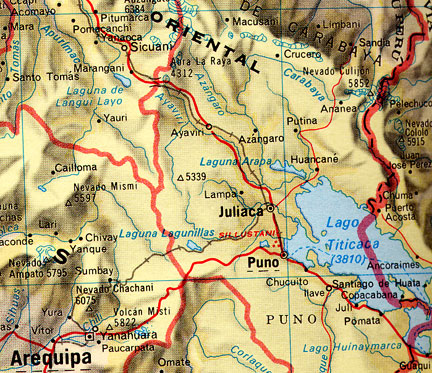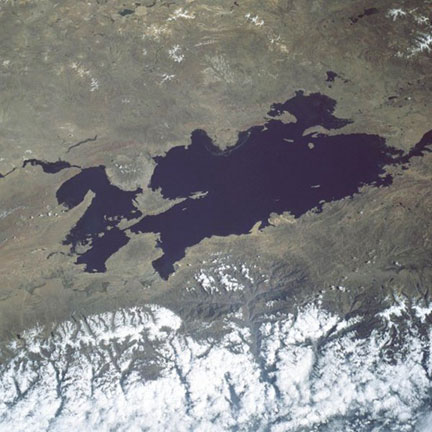 [ Editor's Note: Wikipedia – Lake Titicaca is the highest commercially navigable lake in the world at 12,507 feet (3,812 meters) above sea level. Located in the Altiplano at a high altitude in the Andeson border of Peru and Bolivia, at 16°S 69°W. Titicaca has an average depth of 107 meters and a maximum depth of 281 meters. The western part of the lake belongs to the Puno Region of Peru and the eastern side is located in the Bolivian La Paz Department. More than 25 rivers empty into Lake Titicaca. The big lake has 41 islands, some of which are densely populated. Lake Titicaca is fed by rainfall and meltwater from glaciers on the edge of the Altiplano. The lake is drained by the Desaguadero River, which flows south through Bolivia to Lake Poopo. However, this accounts for less than 5% of the lake's water loss. The rest is caused by evaporation as a result of the strong winds and sunlight at the high altitude.]
There was a huge ziggurat there, or pyramid, with a sloping ramp, which Mel Riley ascended. Inside the pyramid was a huge room with a dais in the center of it and there were hooded figures standing around there. The prominent emotion Mel felt was happiness and joy at almost a homecoming. It was like he had been there before. He went over and lay down on the dais while a beam of light came down and enshrouded him. Mel said he had a complete feeling of well being and 'being home' to the point that he really did not want to come back. But they ended the remote viewing session and he came back to his material 3-dimensional existence.
WHAT PHYSICAL FEATURES DID HE SEE IN THE HOODED ENTITIES?
I don't believe he ever got any clear picture of who these entities were. Keep in mind that several remote viewers have told me that not only have they seen various extraterrestrials – you've got the Greys, you've got the Reptilians, you've got the tall blond 'Nordics' – but they have also seen beings of energy and light, which the remote viewers called 'transcendentals.' So, there is just a whole wide spectrum of life out there and some of it is not even on the material plane of existence where we are.
DID MEL RILEY COME AWAY WITH ANY SENSE OF THE AGENDA OF THE HOODED FIGURES SINCE THE WHOLE REASON FOR HIS REMOTE VIEWING WAS TO GO BACK TO THE SOURCE CONTROLLING THE NON-HUMAN INTERACTION WITH THE EARTH?
Right, I think his experience showed us there are other planes of existence and gets into what I guess I could only call the spiritual and that we are all beings of energy and as such, we're all connected and that when we come, or are relegated to this 3-D material plane of existence, we're all here kind of like going to kindergarten. We're here to learn some lessons to learn how to get along in the material world – perhaps just to experience the material world. And at some point, we will again graduate and we will again become part of the energy whole of the universe, which is omniscient and omnipresent and pretty well fits the definition of God.
They've had all kinds of strange and exotic experiences. That's why I say in my book, Psi Spies, that if you get into this, your life will never be the same because you will be so much more expanded in consciousness. Mel Riley once told me they really had problems with the Psi Spy unit because they were tasked to go look at Russian submarines and he said, 'When you can go out and look through the universe, who wants to go look at a Russian submarine?!' (laughs)
Remote Viewers See Collapsing Ozone Layer Between 2005 and 2012
WHATEVER THE AGENDAS OF THE NON-HUMANS, I WAS VERY INTERESTED IN THE FACT THAT REMOTE VIEWERS, IN SOME CASES, EXTENDED THEMSELVES INTO THINGS LIKE WHAT IS HAPPENING TO THE OZONE AND HAVE PICKED UP WHAT THEY WOULD DESCRIBE AS 'FUTURES' OF THIS PLANET IN WHICH THERE IS A COLLAPSE OF THE OZONE THAT IS SERIOUS – BETWEEN 2005 AND 2012 – THAT LEADS TO A VERY DIFFERENT SURFACE LIFE ON EARTH. COULD YOU TALK ABOUT THAT IN SOME DETAIL?
Right, some of the military trained remote viewers were tasked to look into the future and find out what the future looks like and what they saw were people living underground and people living in domed cities to protect themselves from a harsher environment apparently due to increased solar activity and a continuing depletion of the ozone layer. They also saw in this grim future that humans were working in conjunction with extraterrestrials. And they saw that the sky was striated in multi-hues of colors like there were chemicals in the air.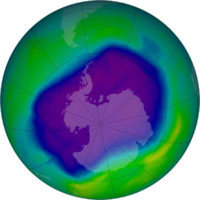 "Blurry Future" Time Lines
One of the things that made a very definite impression on me was that the Psi Spies said every time they looked backwards in time, everything was pretty fixed and solid. It's already happened and there it is. But when they look into the future, the farther into the future they try to look, the more blurry things become. This is interesting to me because this would seem to indicate that the future is not etched in stone. The future is in a state of flux. Therefore, we still have the opportunity to change our future by changing our actions in the present.
PEOPLE IN OUR GOVERNMENT KNOW THAT REMOTE VIEWING WORKS, HAS PROVIDED THEM VALUABLE INFORMATION AND RAISES A MAJOR QUESTION AS I CLOSE THE LAST PAGES OF YOUR BOOK. IT DOES NOT MAKE SENSE THAT OUR GOVERNMENT WOULD NOT STILL HAVE PROFESSIONAL REMOTE VIEWERS WORKING ON OPERATIONS RIGHT NOW.
Absolutely. Here's the way this works. Right now the government would tell you officially that they have no formal remote viewing group or organization within the government. Technically, that's probably true. But what they have done is take individual remote viewers and embedded them within various groups and organizations. For example, I understand they have a remote viewer within the Navy Seals; they have at least one remote viewer in the Army Rangers. This only makes sense because what military commander would not want somebody near at hand who might at least give him some indication of what's over the next hill.
I also understand there are remote viewers embedded in other government organizations and the government is also contracting out to former Psi Spies, many of whom are now teaching and have a cadre of students on hand and they get a contract to go work a session. Then the government gets the raw data from their viewers and they feed that data back to their government sources. In this way, the government has plausible deniability.
Ingo Swann's Remote Viewing of Jupiter in Early 1970s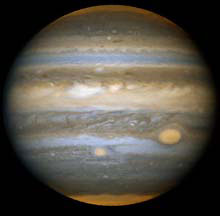 I WONDER IF YOU COULD EXPLAIN WHAT SEEMS ONE OF THE MOST IMPORTANT PARTS OF REMOTE VIEWING HISTORY – INGO SWAN WENT OUT TO JUPITER BEFORE WE HAD BEEN THERE WITH SPACECRAFT. COULD YOU SUMMARIZE WHAT HE HAD SEEN IN REMOTE VIEWING BEFORE OUR SPACECRAFT WERE THERE?
Right. In the early 1970s, Ingo Swann remote viewed the planet Jupiter. And Ingo wrote down and it was filed and certified that he said Jupiter has a small ring around it; Jupiter has a weak but present magnetic field; there are cloud banks and under the cloud banks he could see large, craggy mountains. At that time, no one had gotten a good look at Jupiter and nobody knew any of that, so it was a great big dismissal from the science community.
But almost ten years later when the Voyager space probes went out there and began to transmit back data from Jupiter, it was reported in reliable scientific publications that Jupiter has a small ring around it, it has a present magnetic field, they could detect cloudbanks and mountains under the clouds. So, it took almost ten years, but here came the feedback that showed Ingo Swann's remote viewing of Jupiter had been dead on.
Remote Viewers Report Non-Human Interference with American and Soviet Martian Probes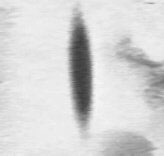 The most astounding feedback I mentioned, and it's detailed in Psi Spies, is that when the Mars Observer was lost, I immediately picked up the phone and called the remote viewers I had been dealing with and I asked, 'What happened to the Mars Observer?' The Mars Observer had just gone into orbit around Mars and they had high hopes it was going to photograph and look closely at almost the entire surface of the planet. Then all of a sudden, they lost contact and it went away.
The remote viewers said, 'The same thing that happened to the Phobos II.' The Soviet's Phobos II named after one of the Martian moons was sent by the Soviets in the late 1980s and it, too, was lost as it went into orbit around Mars. The remote viewers had already checked that out and what they saw was that a circular object rose from the surface of Mars, came out to meet the Phobos II, scanned it with some sort of electromagnetic energy – a beam.
(According to the remote viewers), none of this was hostile activity. It was described to me as something like a tugboat coming out to greet the Queen Mary. But once the round thing scanned Phobos II, the disc realized Phobos II was not part of its system. So, the disc turned around and went back to the surface of Mars.
But in scanning the spacecraft, the disc scrambled the onboard computer of Phobos II and Earth ground controllers lost control over it and eventually the spacecraft burned up in the Martian atmosphere as it crashed. So, there was a heck of a story!
But then in the early 1990s, a Soviet cosmonaut (Marina Popovich) was visiting in the United States and at a news conference in San Francisco, she held up one of the last photographs taken from the Phobos II and it showed a circular object approaching the Soviet spacecraft. Again, amazing feedback for something the Psi Spies had said before that they had seen.
BUT, JIM, WOULDN'T THAT IMPLY THERE IS CURRENT INTELLIGENCE ON MARS UNDERGROUND OR SOME PLACE THAT IS RELEASING THE PROBES?
Absolutely. And this leaves further credence to the argument that beginning with the face on Mars in the Cydonia region, that NASA has gone to extreme lengths to cover up this fact and to hide it away and alter photographs and documents and everything else. The idea that they are keeping secrets about UFOs and activity on Mars and perhaps the moon – that's been a longstanding narrative within the UFO research community. This tends to confirm that.
BUT HOW HAVE WE MANAGED TO GET THE MOC CAMERA AND THE SPACECRAFT GOING AROUND MARS IN ORBIT CURRENTLY IN AIR AS WELL AS SPIRIT AND OPPORTUNITY ROVERS ON THE SURFACE OF MARS?
It could be that whoever is on Mars, now they know that we're sending things there, so maybe they dug down deeper or whatever.
Then we're back again to the allegation that some of the information our government is getting from Mars is being sequestered and censored and kept from the public.
IF INGO SWANN WAS ABLE TEN YEARS BEFORE WE HAD A SPACECRAFT FLY BY JUPITER AND SCIENTIFIC DATA MATCHES WHAT HE HAD REMOTE VIEWED TEN YEARS BEFORE, ISN'T THAT FACT ENOUGH THAT REMOTE VIEWING WORKS WELL AND OUR GOVERNMENT SHOULD BE USING IT GENERALLY?
Exactly. But again, the people in charge don't want remote viewing used generally because then we might see through all the lies and deceptions that our modern society is built upon and that could cause harm to the bottom corporate line. As a result, I think there has been a concerted effort not only to denigrate remote viewing, but to actually sew dissension and keep the remote viewers themselves squabbling with each other and arguing over protocols and technologies so the public does not get a clear picture.
Imagine this, Linda, what if the President of the United Stats was to come on television and tell us, 'There are weapons of mass destruction in this country and we have to go bomb this country to save ourselves and to defend our national security.' Then out here, you had groups of remote viewers who had been practicing and were pretty good and would remote view and stand up and say, 'No, there's nothing there, folks.' Obviously, the government controllers can't have that."
Astronomers Are Publishing Data That Jupiter Could Have Solid Core As Big As 10 to 20 Earth Masses
While I was interviewing Jim Marrs, I questioned whether the Voyager and Galileo probes had confirmed a hard core to Jupiter that might have mountains. On September 13, 2007, I  called astronomer and Jupiter expert, Prof. William Hubbard, at the University of Arizona in Tucson, Arizona. He confirmed that:
–  Jupiter does have a thick ring of silicate dust that comes off its interior moons.
–  that Jupiter does have a magnetic field.
–   Jupiter does have many layers of cloudbanks, each made from different chemicals. The highest cloud layers are made up from the lightest chemicals and the denser chemicals make up the lower cloud banks.
And to my surprise, I learned that Prof. Hubbard and others, have a paper ready to submit to a major science journal very soon for publication in 2007 that will focus on a growing astronomical controversy:  Does Jupiter have a solid core? If so, how large is it?
Prof. Hubbard said their paper will feature new computer models and data that indicate a likelihood that Jupiter does have a solid core that could be as large as 10 to 20 Earth masses.  Would that core have mountains? Prof. Hubbard said that currently there is no scientific instrument that could determine the physical nature of the suspected Jupiter core. So, even this year we could have a scientific consensus that Jupiter has a solid core. And that would mean that Ingo Swan remote viewing more than thirty years ago was nearly 100% correct.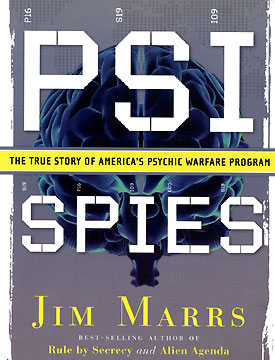 Books are also available from your local bookstores.
---
More Information:
For further reports about Jim Marrs, government cover-ups, non-human intelligence, technology and interactions with Earth life, please see reports below in the  Earthfiles Archive   and my four books:  An Alien Harvest; the 2-volume Glimpses of Other Realities; and Mysterious Lights and Crop Circles in the Earthfiles Shop:
09/11/2007 —Part 4: Military Insiders Comment About Zeta Reticuli and EBENs
09/07/2007 — Part 3: Military Insiders Comment About Zeta Reticuli and EBENs
09/05/2007 — Part 2: Military Insiders Comment About Zeta Reticuli and EBENs
08/31/2007 —Part 1: Betty and Barney Hill: Captured!
08/31/2007 — Part 2: Betty and Barney Hill: Captured!
08/30/2007 — Part 1: Military Insiders Comment About Zeta Reticuli and EBENs
01/02/2007 —Grey Aerial Disk Reported by Chicago O'Hare United Airlines Pilots and Mechanics
06/08/2006 —Part 2: Unexplained Phenomenon of Sudden Human-to-Reptile "Replacement"
06/02/2006 —Part 1: Unexplained Phenomenon of Sudden Human-to-Reptile "Replacement"
02/27/2006 —Part 4: Military Voices Reply About Government Interaction with UFOs
04/14/2005 — "Battle of Los Angeles" On February 25, 1942: When America's 37th Coast Artillery Brigade Fired Off 1,430 Anti-Aircraft Shells At A UFO
12/07/2004 —Part 2: "Peculiar Phenomena," V-2 Rockets – and UFOB Retaliation?
10/29/2004 —Part 1: Update On Shag Harbour, Nova Scotia, UFO Case. See Upcoming Crash Retrieval Conference in Las Vegas, November 12 – 14
10/23/2004 —1948 Aztec, New Mexico UFO Crash: Policemen, Disk and Humanoids
10/10/2004 —Part 1: Texas Case of Shape-Shifting Human-to-Reptilian
10/10/2004 —Part 2: Texas Case of Shape-Shifting Human-to-Reptilian
07/17/2004 —Inside Job – Unmasking the 9/11 Conspiracies by Jim Marrs
03/14/2004 —Part 5: UFO Crash/Retrievals: The Inner Sanctum – Status Report VI © July 1991 by Leonard H. Stringfield
02/12/2002 —JFK, MJ-12 and Outer Space
---
Websites:
Jim Marrs:  http://www.JimMarrs.com/
Joe McMoneagle Remote Viewer:  http://www.mceagle.com/
Lyn Buchanan Remote Viewer:  http://www.crviewer.com/
David Morehouse Remote Viewer:  http://www.remviewtech.com/
Paul H. Smith Remote Viewer:  http://www.rviewer.com/

© 1998 - 2018 by Linda Moulton Howe.
All Rights Reserved.