"These bats have been around for some 50 million years and have been able to adapt very well to their natural conditions. And in a very short span under our watch, they are disappearing from our forests and ecosystems." 
- Scott Darling, Vermont Wildlife Biologist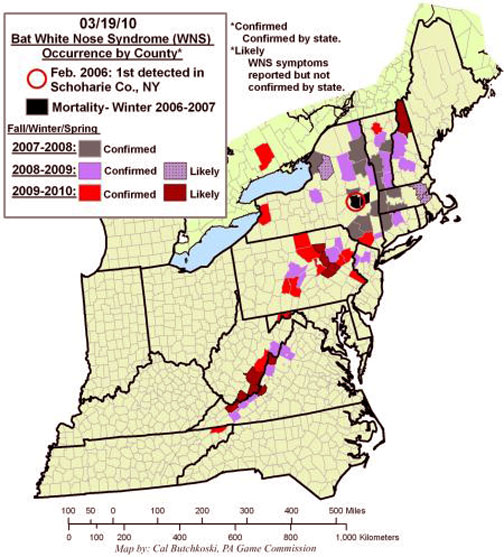 March 25, 2010  Louisville, Kentucky - A week ago in Louisville, Kentucky, the federal Fish and Wildlife Service held a meeting with federal and state biologists March 15-19, to work on a national implementation plan for white-nose syndrome that continues to kill hibernating bats in huge numbers. In some bat hibernation sites this winter, 99% of the bats are dead! One site is the Graphite Mine in New York's Adirondacks. This once had the largest count of Little Brown Bats in North America – about 200,000 animals. But recently, the count is down to only 2,000.

© 1998 - 2018 by Linda Moulton Howe.
All Rights Reserved.