"There was an unknown object seen in the skies over the airport. So, according to our regulations, we had to close the airspace. Aircraft
movements were suspended from 8:45 PM to 9:45 PM (on July 7, 2010)."
- Ruan Zhouchang, Spokesperson, Xiaoshan Airport, Hangzhou, China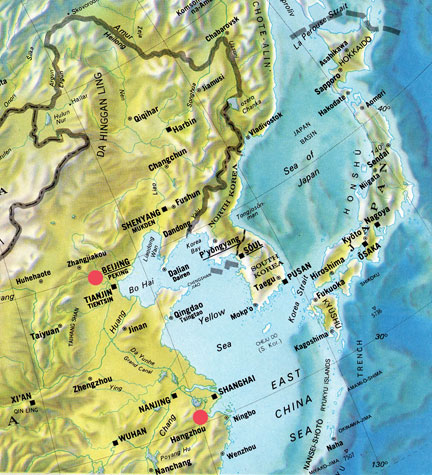 July 20, 2010  Hangzhou, China - I have received a new image of the Hangzhou unidentified aerial craft from a Hangzhou contact who requests anonymity. The photo below was reportedly taken on Wednesday, July 7, 2010, between 8:00 PM and 9:30 PM near the Xiaoshan Airport in which airline flights were suspended from 8:45 PM to 9:41 PM.

© 1998 - 2018 by Linda Moulton Howe.
All Rights Reserved.