"They are time travelers. They are us. ...
and they are using us like Band-Aids."
- USAF Staff Sergeant James W. Penniston (Ret.),  Dec. 1980 RAF Bentwaters, from 1994 hypnosis session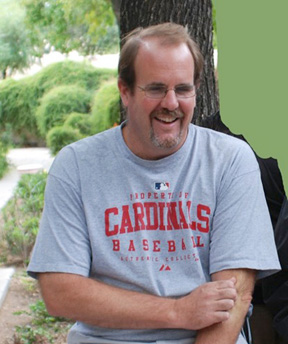 Return to Part 1.
August 27, 2009   Albuquerque, New Mexico - It's now nearly thirty years later and John Burroughs is still haunted by what happened in Rendlesham Forest December 26 to December 28, 1980. He is especially troubled by the fact that he cannot consciously remember what happened when he was close to the lights both nights. He knows what Sgt. Penniston and Col. Halt have written and said. He's talked with Adrian Bustinza. John knows all the rumors about his jumping on a craft or being taken up in a beam of light and missing time. He still has strange dreams, can't sleep, and feels like something in his mind wants to come out. Several months ago, John Burroughs contacted me about his anxieties and said he wondered if I could find a qualified hypnotherapist who could try to penetrate the block on his memory.
Click here to subscribe and get instant access to read this report.
Click here to check your existing subscription status.
Existing members, login below:

© 1998 - 2023 by Linda Moulton Howe.
All Rights Reserved.