"Col. Halt could see that a UFO was shining a beam down in direction of the Bentwaters weapons storage area."
- Gary Heseltine, U. K. Transport Policeman
Return to Part 1
Update August 27, 2009 of July 19, 2009  Wakefield, West Yorkshire, England -

Col. Halt Saw Beam Emit from Aerial Light
Early morning hours of December 28, 1980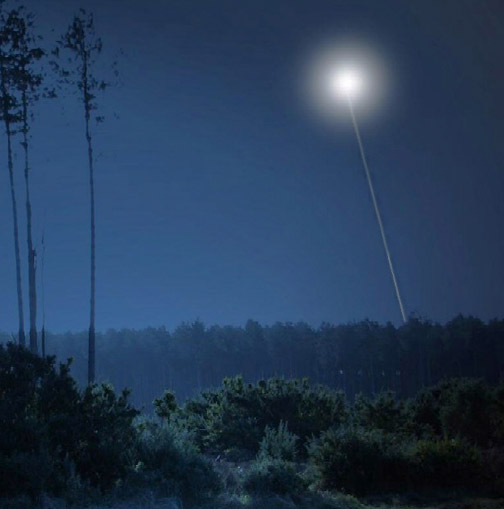 Gary Heseltine confirms that in the early morning hours of December 28, 1980, Col. Halt says he saw a white beam of light come from a bright, unidentified aerial object and aim downward to the RAF Bentwaters weapons storage area.

© 1998 - 2018 by Linda Moulton Howe.
All Rights Reserved.