"They have to want something ... I just don't know what it is, but like there is something bigger coming."
- Texas nurse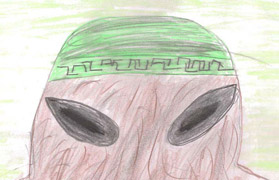 November 24, 2010  Dallas, Texas region - On November 6, 2010, I received an email from a nurse who works in a major medical center in the Dallas, Texas, region. She had seen me discussing the interactions of one or more non-human intelligences with Earth life on the History Channel television series, Ancient Aliens, now in its second season. She wrote:

© 1998 - 2018 by Linda Moulton Howe.
All Rights Reserved.