"Now that we are in orbit around one of the last unexplored worlds in the inner solar system, we can see that it's a unique and fascinating place."
- Marc Rayman, Dawn's Chief Engineer and Mission Mgr., JPL-Pasadena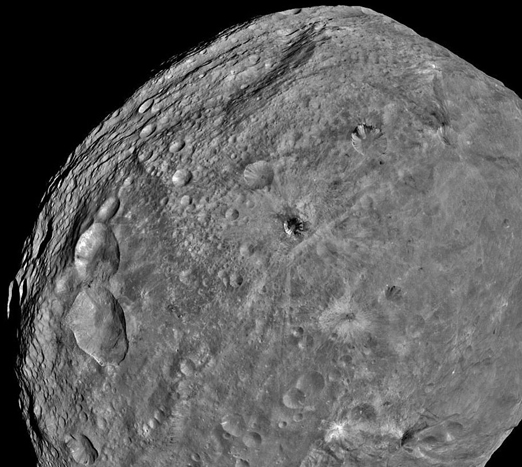 "This big splat (of two moons) is a low-velocity collision. ...The physics is really surprisingly similar to a pie in the face."
- Erik Asphaug, Ph.D., Planetary Scientist, UC-Santa Cruz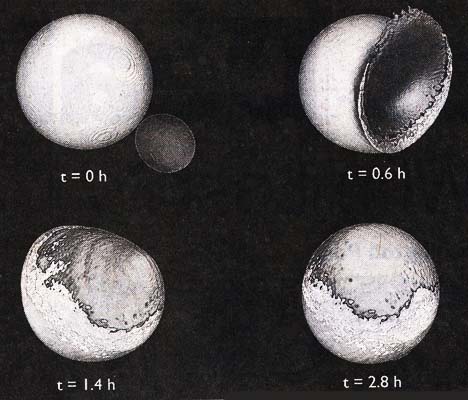 Return to Part 1.
August 4, 2011  Sunshine Coast of Australia - This week there has been science news about a theory that once upon a time Earth had two moons and the smaller one crashed into the larger one in a "big splat." Also, the NASA Dawn spacecraft's first orbit of rocky Vesta in the asteroid belt between Mars and Jupiter begins August 11, 2011, at an altitude of nearly 1,700 miles (2,700 kilometers) to provide in-depth analysis of the mysterious asteroid. Dawn launched in September 2007. Following a year at Vesta, the spacecraft will depart in July 2012 for Ceres, where it will arrive in 2015.
Click here to subscribe and get instant access to read this report.
Click here to check your existing subscription status.
Existing members, login below:

© 1998 - 2023 by Linda Moulton Howe.
All Rights Reserved.