"On the top near the 'eyes' was an embossment that looked like a backwards number 3 or an 'E' of some sort."
- Georgia eyewitness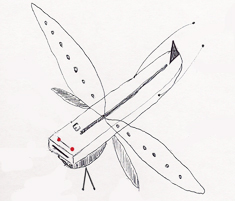 August 8, 2011  Ft. Benning, Georgia - Since May 2007, Earthfiles has produced two dozen news updates about the dragonfly drone phenomenon photographed and/or reported in California May to June 2007, including:   Lake Tahoe, Yosemite National Park, Kings Canyon National Park, Sequoia National Park, the Bakersfield region, Capitola north of Monterey and Big Basin Redwoods State Park near Saratoga. Also beyond California since the late 1980s, dragonfly-shaped aerial objects have also been seen in Oregon, Arizona, Alabama, Louisiana, Arkansas and Ohio.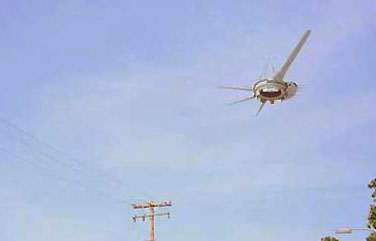 © 1998 - 2018 by Linda Moulton Howe.
All Rights Reserved.