"I specifically want Project JEHOVAH director Professor Albert Einstein and Doctor Robert Oppenheimer to inject any useful comments to the briefing as they are most informed on the physics related to the subject."
- Dwight D. Eisenhower, 34th President of the United States,
January 20, 1953 to January 20, 1961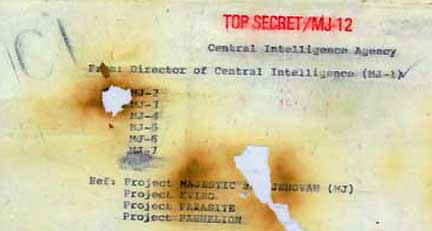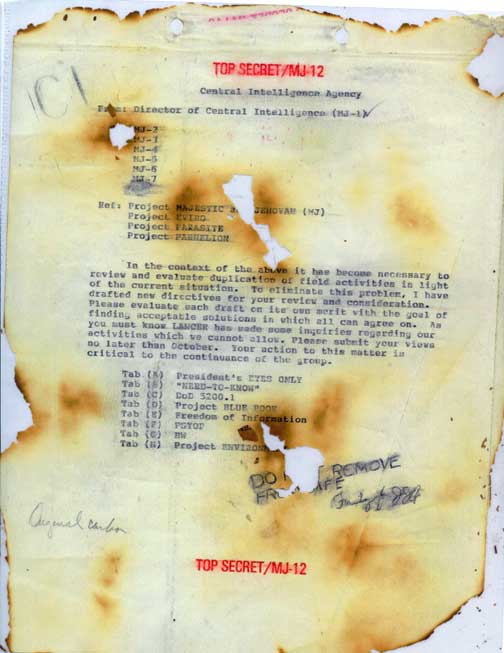 Return to Part 1
August 6, 2008  Albuquerque, New Mexico - On April 20, 2002, I reported an Earthfiles.com entitled Canadian and American Officials in 1950s Collaborated on Study of Unidentified Aerial Disks. See 042008 Earthfiles in Real X-Files Archive. There were two subjects in that Earthfiles report: a Canadian government investigation of UFOs and an American government UFO-related Project JEHOVAH.
First, was the official UFO phenomenon research by a Canadian engineer named Wilbert Brockhouse Smith, who in the early 1950s was Director of Project Magnet in Canada's Department of Transport. Canadian UFO historian and researcher Grant Cameron discovered a Department of Transport document originally classified TOP SECRET about the subject of "Geo-Magnetics." Project Magnet was an official investigation of the "flying saucers" and the theory that their mode of propulsion utilized the magnetic fields of the earth and solar system.
Click here to subscribe and get instant access to read this report.
Click here to check your existing subscription status.
Existing members, login below:

© 1998 - 2023 by Linda Moulton Howe.
All Rights Reserved.