"The NSC felt investigations of UFO sightings and incidents
had to continue in secrecy without any public knowledge. ...the fact that
an Alien was captured alive and survived for three years under secrecy cannot be released to the public for fear the information would be obtained by SHIS."
- Page 7, "Executive Briefing, PROJECT AQUARIUS (TS)"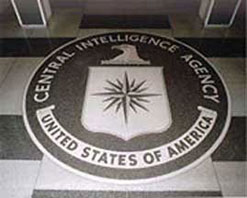 Return to Part 1.

July 12, 2012  Albuquerque, New Mexico - People often ask me what is the strongest document evidence I've seen that the U. S. has retrieved several non-terrestrial craft and non-human entities in Roswell and beyond. My answer is the Project Aquarius document in previous September 17, 2011 Earthfiles and this War Department TOP SECRET ULTRA Interplanetary Phenomenon Unit (IPU) Summary Intelligence Assessment dated July 22, 1947.

© 1998 - 2018 by Linda Moulton Howe.
All Rights Reserved.