"What makes this incredible and groundbreaking is that in January of 2015, the Veterans Administration has finally implied — after many years of attempting to get them to acknowledge that John Burroughs was injured while in the Rendlesham Forest, tying it together with the Condign document from the U. K. — it was an unidentified aerial phenomenon or vehicle that caused the injury (to John Burroughs).
- Pat Frascogna, Atty., for USAF Tech Sgt. (Ret.) John Burroughs
"By settling this case in full, the U. S. Dept. of Defense — because the V. A. is part of DoD — they confirmed that the UFO phenomenon is real."
- John Burroughs, USAF Tech Sgt. (Ret.)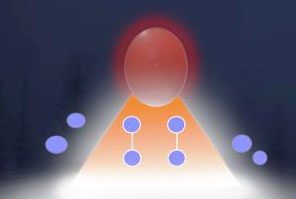 February 27, 2015 Albuquerque, New Mexico - On Saturday night, February 21, 2015, retired USAF Tech Sgt. John Burroughs received the Researcher of the Year Award at the Open Minds International UFO Congress in Fountain Hills, Arizona. The award honored John's breakthrough by using Freedom of Information requests to the U. K.'s Ministry of Defence that finally provoked MoD admission that it was withholding 18 classified files, including 6 policy files, about the RAF Bentwaters/Woodbridge Rendlesham Forest events December 26-28, 1980, that involved Unidentified Aerial Phenomena (UAP) that interacted with John Burroughs, then USAF Airman 1st Class.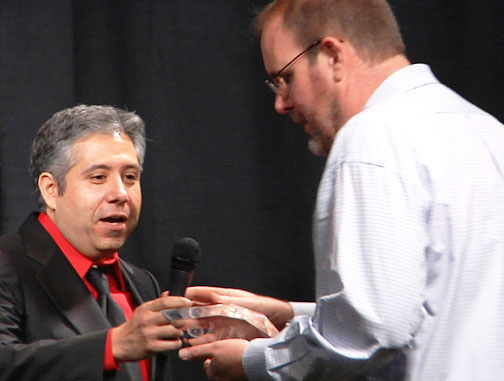 Click here to subscribe and get instant access to read this report.
Click here to check your existing subscription status.
Existing members, login below:

© 1998 - 2023 by Linda Moulton Howe.
All Rights Reserved.