— The retrieved alien bodies "have a slight build about 5 feet tall,
with grayish-pink skin color. …Their overall stature reminds one of young children."
- Paragraph 11, TOP SECRET ULTRA Interplanetary Phenomenon
Unit Summary Intelligence  Assessment, July 22, 1947,
by WAR DEPARTMENT, stamped MAJIC.
— "They (Kodachrome slide entity) were not the Greys.
It was something different. It was something closer to us,
but at the same time far from us."
- Jaime Maussan, TV Producer, "Be Witness" Kodachrome Slide Event
May 5, 2015, National Auditorium, Mexico City, Mexico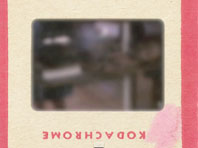 February 27, 2015 Albuquerque, New Mexico - In fall 2014, UFO investigator Tom Carey reported that he had a Roswell "smoking gun" in two color Kodachrome slides of an "insect-like" extraterrestrial body after autopsy, about 3.5 to 4 feet long, that was photographed lying inside a transparent case. Carey, working with Roswell UFO investigator Don Schmitt, contacted a Kodak company historian in Rochester, New York, who confirmed the two slides were vintage 1947.
Click here to subscribe and get instant access to read this report.
Click here to check your existing subscription status.
Existing members, login below:

© 1998 - 2023 by Linda Moulton Howe.
All Rights Reserved.