— "At first it looked like it was a strong thunderstorm coming. The air went dark, and got darker and darker, but this time unlike anything else we have seen before the darkness had a rich yellow undertone." – Local town official in Nizhne-Bytantaisky
— "Messages are going around about a light flash registered by the U. S. satellites, followed by increase of radioactive level and unusual activity of the military." – Local resident in Eveno-Bytantaisky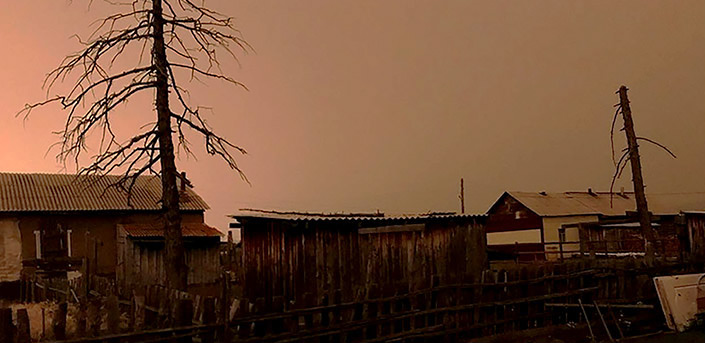 July 24, 2018  Yakutia, Eastern Russia – On Friday, July 20, 2018, at 11:30 AM local time and lasting for about three hours, a massive cloud of unknown substance reported as "bigger than the British Isles" turned day to pitch black darkness for three hours. The region is so far north that normally in July there is 24-hour-bright light. A local town official in Nizhne-Bytantaisky told The Siberian Times, "At first it looked like it was a strong thunderstorm coming. The air went dark, and got darker and darker, but this time unlike anything else we have seen before the darkness had a rich yellow undertone."
Some people began coughing and found it hard to breathe. Was it a secret Russian weapons test? Did a large meteorite explode in the atmosphere? Was a toxic fire burning somewhere? Something unidentified blocked sunlight long enough for Arctic temperatures in almost all districts of the Yakutia region of far Eastern Russia to drop as darkness fell in the middle of the day.
Yakutia, also known as the Republic of Sakha, covers more than 3 million square kilometers in the Russian Far East on the East Siberian Sea with the Arctic Ocean to the north. The republic is 18% of the Russian Federation, roughly the size of India, but with a Rhode Island-size population. The republic's capital is Yakutsk. Yakutia is named after the Yakut (Sakha) people, who are remotely related to Turks. Some people are remnants of the ancient religion, Tengriism — shamanic sun-worship.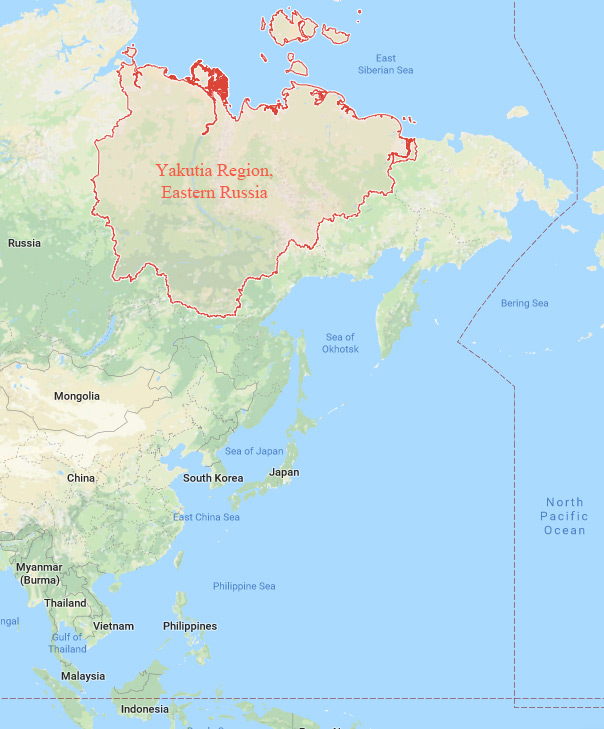 Daylight to Blackness – 11:30 AM to About 2:30 PM, Yukutia, Russian Far East, Friday, July 20, 2018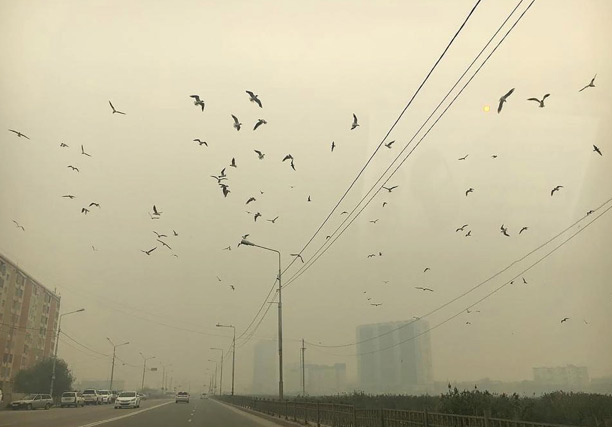 Ominous, unexplained cloud filled the day time sky in Yakutia, (Republic of Sakha) Russia, on Friday July 20, 2018, from 11:30 AM to near 2:30 PM, progressively turning light to dark for several haunting hours (above and below).  Image by Larchuk_Travel/The Siberian Times; other images by The Siberian Times.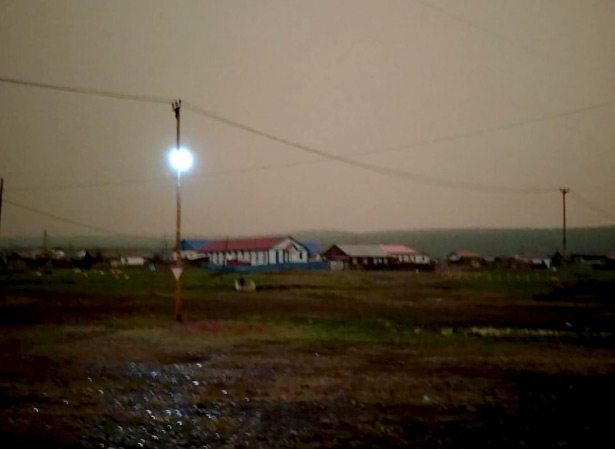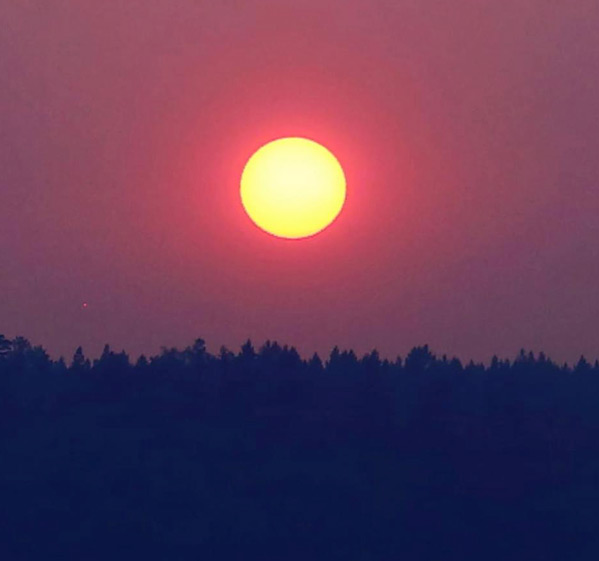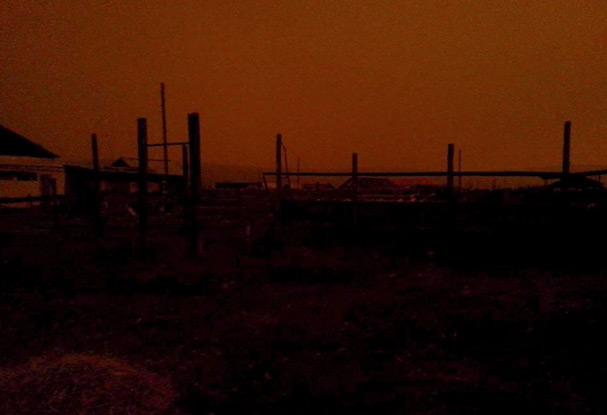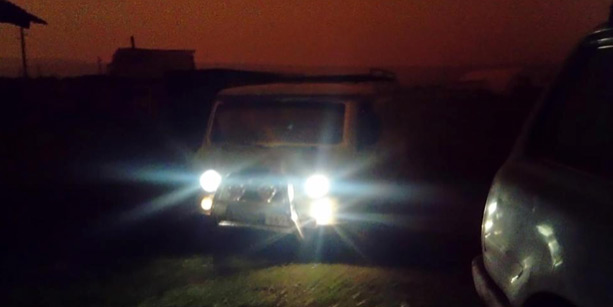 According to a local resident in Eveno-Bytantaisky, "Messages are going around about a light flash registered by the U. S. satellites, followed by increase of radioactive level and unusual activity of the military."
Also see: 01-09-2018 – Blast of Light, Huge Boom and Ground Shaking "Over Thousands of Miles in Russia"
---
More Information:
11-20-2015 – NASA Now Helping to Photograph Mysterious, Large Geoglyphs in Northern Kazakhstan
10-29-2015 – Why Mysterious Huge and Very Cold "Blob" in the North Atlantic?
09-25-2015 – What Has Killed Nearly A Quarter Million Saiga Antelopes Since May 2015 in Central Kazakhstan?
08-14-2015 – Mysterious, Silent Explosion in the Sky Over Port Townsend, Washington
03-02-2015 – Updates on Bird Deaths, Booms and Siberian Craters
09-14-2014 – Part 5:  "Dark Pyramid" Underground in Alaska
07-31-2014 – Two More Mysterious Deep Holes in Siberia's "End of the World."
12-09-2009 – Unexplained White and Blue Light Spirals in Norwegian Sky
---
Websites:

"Mystery gets murkier over cloud that turned day into night," July 24, 2018, The Siberian Times: https://siberiantimes.com/other/others/news/mystery-gets-murkier-over-cloud-that-turned-day-into-night/
"Mysterious Substance and 'Devilry' Blamed for 3-Hour 'Solar Eclipse' in Russia, July 23, 2018, LiveScience: https://www.livescience.com/63143-siberia-pollution-eclipse.html

© 1998 - 2018 by Linda Moulton Howe.
All Rights Reserved.