"This new command structure for the physical domain of space, led by a four-star flag officer, will establish unified command and control for our Space Force operations, ensure integration across the military, and develop the space warfighting doctrine, tactics, techniques, and procedures of the future."
— Mike Pence, U. S. Vice President at Pentagon, August 2018
December 18, 2018  Washington, D. C. – Today President Donald Trump plans to sign an order for a Space Command, which does not need approval from Congress as would be required to create a whole new Space Force military branch that Trump called for earlier this year.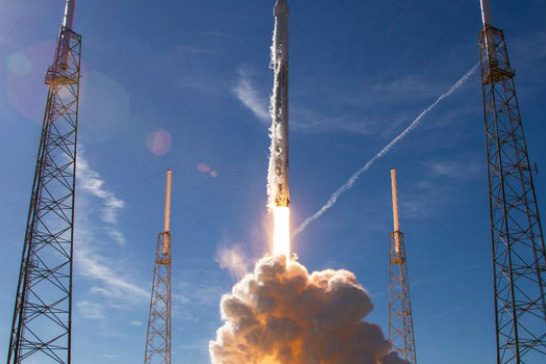 Because there has been push back from both congressional and military sources against the creation of a new Space Force, Trump reconvened the White House Space Council and asked Vice President Mike Pence to head the council in an effort to get NASA to have new crewed space missions to the moon and Mars. The last official manned mission to the moon was Apollo 17 in December 1972, forty-six years ago.
Trying to gather support for his Space Command, Trump has asked Vice President Mike Pence to visit Kennedy Space Center at Cape Canaveral this week to see the launch of a SpaceX rocket. Pence is also expected to meet with senior military leaders at the Pentagon to talk about how to  accelerate the creation of Space Command and the next bigger step of a Space Force.
Five months ago, the Pentagon released a report in August 2018 that said  a Space Command will "improve and evolve space warfighting" similar to  Special Operations Command, which provides a similar function for U.S. Special Operations Forces, such as Navy SEALs and Army Special Forces.
During August Pentagon meetings, Vice President Pence said: "This new command structure for the physical domain of space, led by a four-star flag officer, will establish unified command and control for our Space Force operations, ensure integration across the military, and develop the space warfighting doctrine, tactics, techniques, and procedures of the future."

© 1998 - 2019 by Linda Moulton Howe.
All Rights Reserved.