"It's a big blast. It's definitely not an M-80, it's definitely not a firework. It's definitely some type of explosive powder ordinance."
— Adan Sanchez, resident in 43rd Avenue to 27th Avenue

November 2018, Phoenix, Arizona
December 15, 2018, Glendale, Arizona, appx. 5:00AM

December 18, 2018 Phoenix and Glendale, Arizona – Since October 2018, the Phoenix Police Department and local TV stations have received several reports of unexplained explosion sounds. Most recently on Saturday, December 15, 2018, right before 5 AM, a very loud blast woke up residents near 45th Avenue and Bethany Home in Glendale, a northwestern suburb of Phoenix. One of the earwitnesses said, "The explosion sound shook the walls and windows. It was intense, it was powerful!"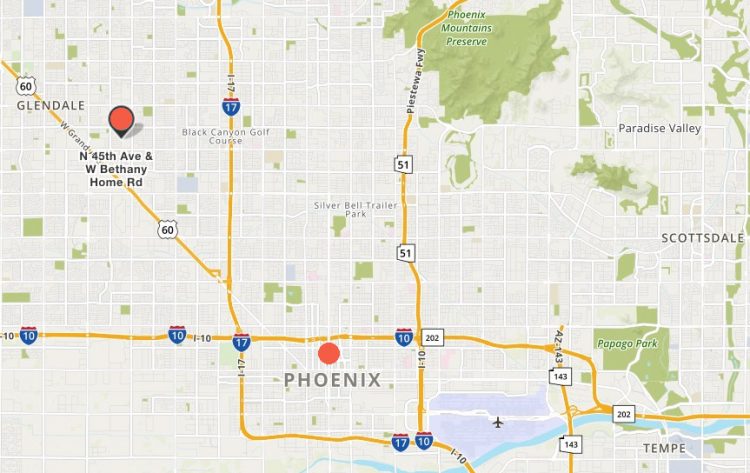 That resident told a FOX-10 TV reporter that she did not want to be identified because the woman was worried that someone "was loose in this neighborhood maliciously blowing things up."
In this latest early morning Saturday, December 15, 2018, loud explosive sound,  a surveillance camera caught a person walking by less than 20 seconds after the loud blast as if nothing had happened. The video is not very clear, but police are hoping residents might recognize what appears to be a man.
From that same December 15, 2018, early morning explosion sound, Phoenix police have released a security camera photograph of a white pickup that they think could be related to that  mystery explosion and perhaps others, but no one has been arrested and no suspects have been named.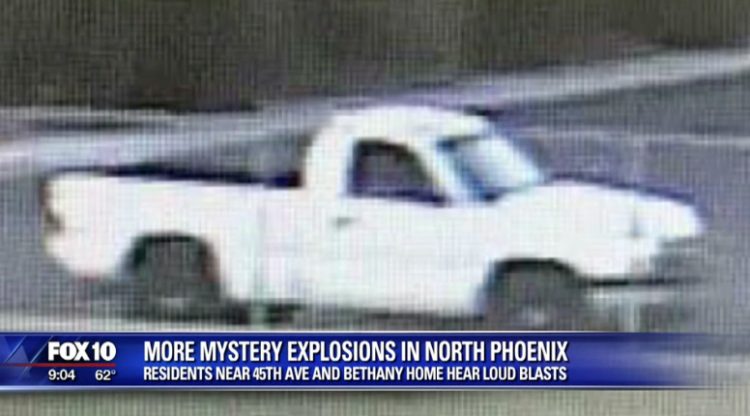 To date after two months of periodic reports, Phoenix and Glendale police have not been able to find any explosion evidence and have no idea what the source of the persistent explosive sounds could be in the Glendale case or in the north end Phoenix regions of 43rd Avenue to 27th Avenue; West Greenway Road to Union Hills Drive; and 35th Avenue and Bell.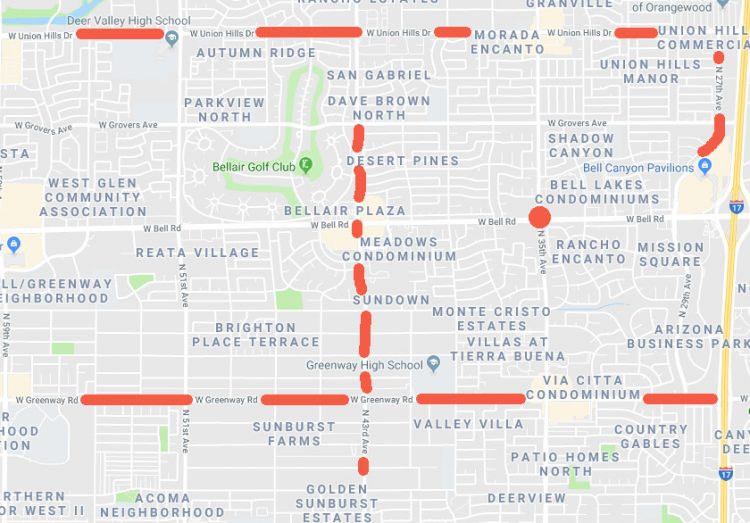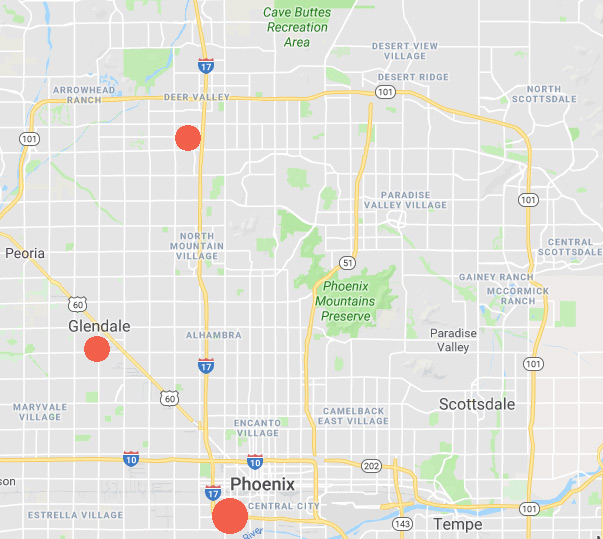 Phoenix bomb squad detectives are investigating and the Phoenix and Glendale police departments are asking for the public's help.  If you have seen the white pickup truck photographed by the security camera near 5 AM on Saturday, December 15, 2018; or have any other information about the mysterious explosive sounds since October 2018, please  call:
— Phoenix Police Department: 602-262-6151
—  Glendale Police Department:  (623) 930-3000
— Silent Witness at 480-WITNESS (948-6377).
— Spanish speakers can leave an anonymous tip by calling Testigo Silencioso at 480-TESTIGO.  Si tiene alguna información sobre este caso, llame a la línea de Testigo Silencioso (480-TESTIGO, 480-837-8446).
Also see:
08-04-2018 – Huge Mysterious Booms in Maryville, TN from July 30 – Aug. 4
---
More Information:
01-09-2018 – Blast of Light, Huge Boom and Ground Shaking "Over Thousands of Miles in Russia"
12-31-2017 – Part 2 – Did U. K. Military Attack UFO in Wales On Feb. 26, 2016?
12-22-2017 – Did A UFO Blow Up NASA's Ranger 3?
12-10-2017 – From Booms to Animal Mutilations to Aliens and Genetic Engineering
11-30-2017 – Notes About MJ-12 Project Sigma and LANL WX Division
11-29-2017 – Mysterious Metallic Wind Sound Wouldn't Record On iPhone
10-26-2017 – More Mysterious Booms and Sky Flashes in North Carolina and Australia
06-03-2017 – Part 1 – Viewer Feedback About High Strangeness Encounters
06-01-2017 – Another Loud, Mysterious Boom — This Time in Georgia
02-06-2017 – Green Fireball Over Lake Michigan Early Feb. 6, 2017, While Other Lights with Loud Booms Puzzle Eastern Quebec.
01-19-2017 – Unexplained, Loud, House-Shaking Boom Reported by Dozens to Mt. Holly, N.C. Police Night of Jan. 17th
12-18-2016 – Update – Eerie Metallic Sounds in Spokane, WA, and Booms in Spearfish, SD, and San Jose, CA
12-15-2016 – Part 1: Strange Booms and Eerie Metallic Sounds Are Back in Washington and Pennsylvania
11-24-2016 – Part 2: USAF Father's Young Son Abducted by Greys and Praying Mantis Being
11-24-2016 – Strange Pinging Sound on Arctic Seafloor Scaring Off Animals
11-20-2016 – Update: Viewer Feedback On San Jose Booms and Lake Ontario Mysteries
11-06-2016 – Two Northern Mysteries — Strange, Persistent Ping from Arctic Seafloor and "UFO? or 1950 Bomb?" Northwest of Vancouver, B. C.
10-19-2016 – New Mysterious Loud Booms in Idaho and California
---
Websites:
New Surveillance Video Shows Unexplained Explosion in Glendale, Arizona:  https://www.azfamily.com/news/new-surveillance-video-shows-unexplained-explosion-in-glendale/article_4543de54-0252-11e9-9616-ff537989675e.html
New Mysterious Explosions Put North Phoenix Neighborhood On Edge:  http://www.fox10phoenix.com/news/arizona-news/new-mysterious-explosions-puts-north-phoenix-neighborhood-on-edge
Series of Explosions Since October 2018 Reported in North Phoenix Neighborhood:  https://www.12news.com/video/news/series-of-explosions-reported-in-north-phoenix-neighborhood/75-2e6e75f0-3c8a-49d1-9943-01031e866466

© 1998 - 2019 by Linda Moulton Howe.
All Rights Reserved.