"I don't think we have found the drone responsible for this at this time. But I am absolutely certain that there was a drone flying throughout the period that the airport was closed."
— Chief Constable Giles York of Sussex Police, Brighton and Hove, England, to U. K.'s BBC Radio on Dec. 28, 2018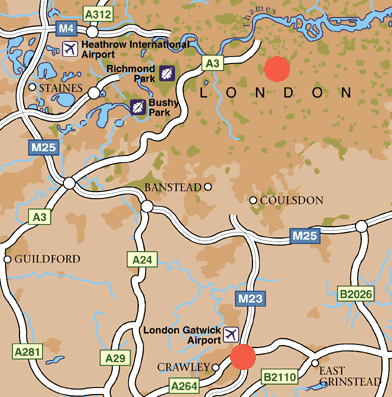 Latest Update December 31, 2018  London, England –  The Metro Web News.com reported on December 29, 2018, that "Fingerprints on 2 broken drones found near Gatwick Airport  — after the December 19 to 21, 2018, off and on airport shutdown originally thought to be caused by one or more rogue drone interference — do not match any known criminals or anyone under the police radar."
Sussex Chief Constable Giles York confirmed the 2 damaged drones have been ruled out as suspects in the Gatwick shutdown. Mr. York also told BBC Radio 4's Today  that police have searched 26 potential launch sites for drones near the airport, but do not believe they have found the drone responsible for the disruption. "I don't think we have found the drone responsible for this at this time. But I am absolutely certain that there was a drone flying throughout the period that the airport was closed."
Sussex Constable York reports that police received 115 reports of sightings in the area, including 92 which have been confirmed as coming from "credible people."
Adding to the Gatwick confusion, Constable York confirmed that his own Sussex Police launched their own drones for investigation during the airport shutdown. "Of course, we launched our own Sussex Police drones at the time with a view to investigate, with a view to engage, with a view to survey the area looking for the drone, so there could be some level of confusion there."
The names of the arrested couple back on December 20, 2018, have now been made public. They are Paul Gait and his wife Elaine Kirk-Gait, who say they feel "completely violated. Our home has been searched and our privacy and identity completely exposed. Our names, photos and other personal information has been broadcast throughout the world. We are deeply distressed as are our family and friends and we are currently receiving medical care."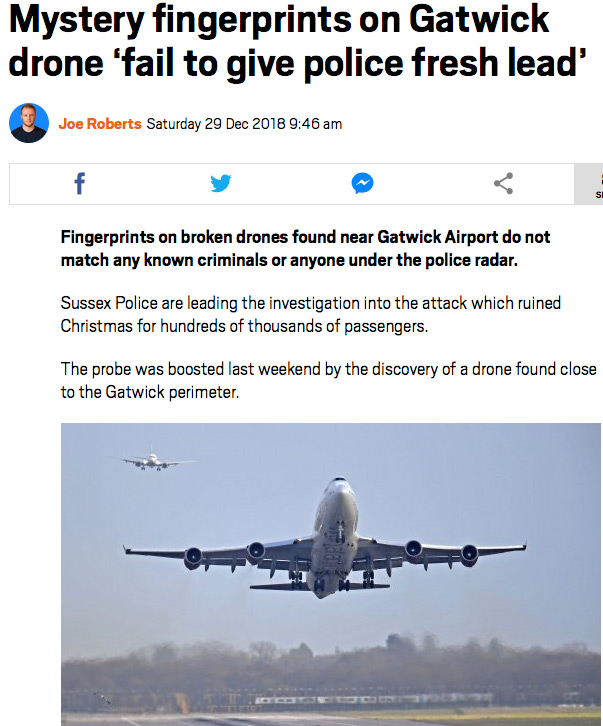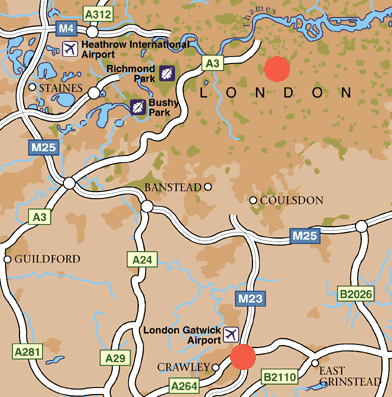 Update December 24, 2018  London, England – The man and woman from Crawley, England, who were arrested on December 22nd, have been released without charges in the drone interference mystery over Gatwick Airport from 9 PM local time on Wednesday, December 19th, until Friday afternoon, December 21st. The alleged drone/s forced the cancellation or diversion of more than 1,000 flights over the three days. At least 140,000 passengers were affected.  But the Sussex police — who have continued to not officially name the couple — said the two had been held for "approximately 35 hours" for questioning, but were cooperative and it was decided that "they no longer are suspects in the drone incidents at Gatwick."
Adding to the mystery now are these new developments:
— A "damaged" drone was found near the airport. Investigators are now trying to get digital data from the downed drone and human DNA, not knowing if it is related to the one or more drones reported flying above Gatwick.
— Gatwick Airport has announced a 50,000-pound reward (about $63,000)  for information leading to "the arrest and conviction of those responsible for the criminal act that disrupted flights."
— Also the Police have admitted that there might not even have been one or more rogue drones over Gatwick. If not, what was happening?
— In addition to the Gatwick Airport shutdown, Birmingham Airport also suffered a computer shutdown for two hours … to me it is looking more like a cover story for a cyber attack?
On December 22, 2018, two people from Crawley, England, were arrested around 10 pm local time on Friday, December 21st, and remain in custody on Saturday, December 22, on charges of buzzing one or more drones some fifty times over  British military were finally called in Thursday night, December 20th, but the Royal Air Force will not discuss what equipment was used to finally stop the interfering drone/s. More normal Gatwick flight operations did not resume until 6 PM local time on Friday, December 21st. 
The two arrested are a 54-year-old woman and a 47-year-old man that Sussex County police described in a Saturday statement as suspected of "disrupting services of civil aviation aerodrome to endanger or likely to endanger safety of operations or persons." Before now, the U. K. was not requiring drone operators to register wth a government agency, as the American Federal Aviation Administration has required drone operators to register since 2015 so that drones can be quickly identified. A year from now by November 2019, Britain is expected to also require drone operators.
"Each time we believe we get close to the operator, the drone disappears. When we look to reopen the Gatwick airfield, the drone reappears. So I'm absolutely convinced it is a deliberate act to disrupt Gatwick Airport."
— Justin Burtenshaw, Police Investigator, Disruptive Aerial Drones, U. K.'s Gatwick Airport, London
December 20, 2018  London, England – Flights at the United Kingdom's Gatwick Airport 28 miles south of London — the second busiest in the country — have been grounded for more than 20 hours since 9 PM local time on December 19, 2018, when two small drones appeared and disappeared in flights over the runways. Authorities at Gatwick halted all incoming and outgoing planes after watching the interfering drones. Gatwick officials thought they could re-open at 3 AM December 20th, but the drone activity persisted and officials decided to keep Gatwick closed down until at least 4 PM local time on Thursday, December 20, 2018.  The rogue drones interrupted Gatwick travel of approximately 110,000 people across 760 flights right at the height of the Christmas holiday travel season.
Police Investigator Justin Burenshaw told reporters that the drones were deliberate acts to interfere with the airport because, "Each time we believe we get close to the operator (of the drones), the drone disappears. When we look to reopen the Gatwick airfield, the drone reappears. So, I'm absolutely convinced it is a deliberate act to disrupt Gatwick Airport."
Worried about exactly this kind of deliberate drone interference, the U. K. enacted new regulations on July 30, 2018, to make it illegal for private citizens to fly small drones above 400 feet and within a half mile of any airport perimeter. Today at a press conference, U.K. Prime Minister Teresa May announced that any suspects involved in the Gatwick Airport shutdown will face prison time when they are caught.
Sussex Police Request Military Dronekiller Aid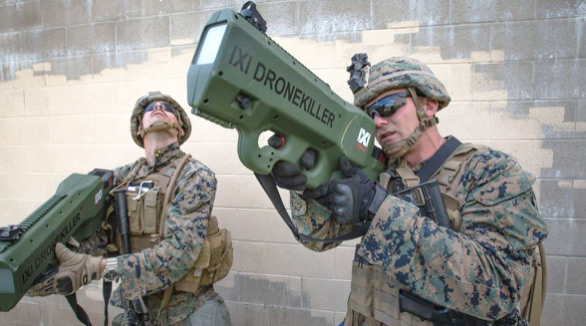 The U. K. Secretary of State for Defence Gavin Williamson told reporters:  "Sussex Police have requested some support from the armed forces and we will be deploying the armed forces to give them the help that they need to help deal with the situation at Gatwick Airport. Sadly, at this moment, what we are deploying is not something we can actually reveal, but the armed forces have a range of unique capabilities and this isn't something we would usually deploy, but we are there to assist and do everything we can so that the military are in a position to open the airport at the earliest opportunity."
The most common dronekillers are man-portable and vehicle-mounted radio frequency jammers.  There are also solid-state lasers and high-power microwave directed energy weapons in development that will be able to destroy errant drones. The jamming systems typically work by breaking the command link between the controller and the drone, causing it to fall out of the sky or to follow a pre-programmed route back to its operator, who can then be found by police.

© 1998 - 2019 by Linda Moulton Howe.
All Rights Reserved.