The Trump Administration "hasn't actually been using it (Freedom Act) for the past six months. … I'm actually not certain that this administration will want to start that (NSA phone spy program) back up."
— Luke Murry, House Minority Leader's national security adviser, Lawfare Podcast, March 2, 2019
March 5, 2019 Albuquerque, New Mexico – Weeks after the 9/11 attacks in New York, Washington and Pennsylvania, then-President George Bush ordered the National Security Agency to search for El Qaeda terrorist plotters in American phone call records. Then in 2013, The U. K. Guardian reported from the huge download of classified files leaked by former NSA employee Edward Snowden that the NSA was doing massive USA phone and text metadata spying. That's what provoked Congress to end the Bush/NSA American phone spying program and replace it with the "U.S.A. Freedom Act of 2015," which is scheduled to expire in December 2019.
On a March 2, 2019, Lawfare Podcast with Luke Murry, House Minority Leader's national security adviser, Mr. Murry revealed that the Trump administration "hasn't actually been using it (Freedom Act) for the past six months. … I'm actually not certain that this administration will want to start that back up."
NSA's Purge of Hundreds of Millions of Illegally Gathered USA Call and Text Records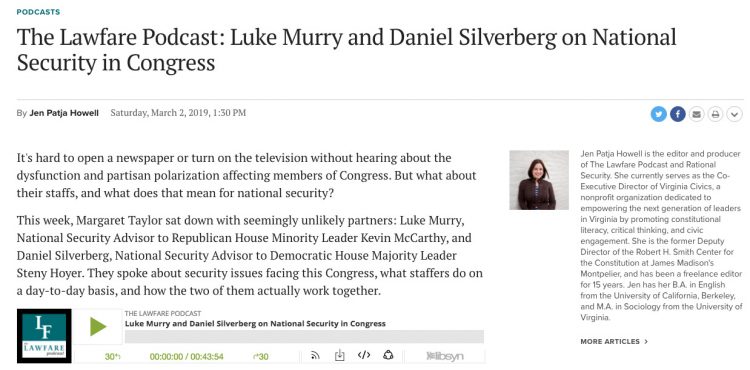 Further, in the Lawfare Podcast, Mr. Murry described "NSA technical irregularities" caused NSA to gather hundreds of millions of call and text records from American phone message logs that were not legal to collect. So, according to March 5, 2019, reporting by The New York Times, "the NSA has had to purge hundreds of millions of call and text records gathered from American telecommunications firms."
Will Congress Renew Some Form of Massive NSA Harvesting of American Phone and Text Records?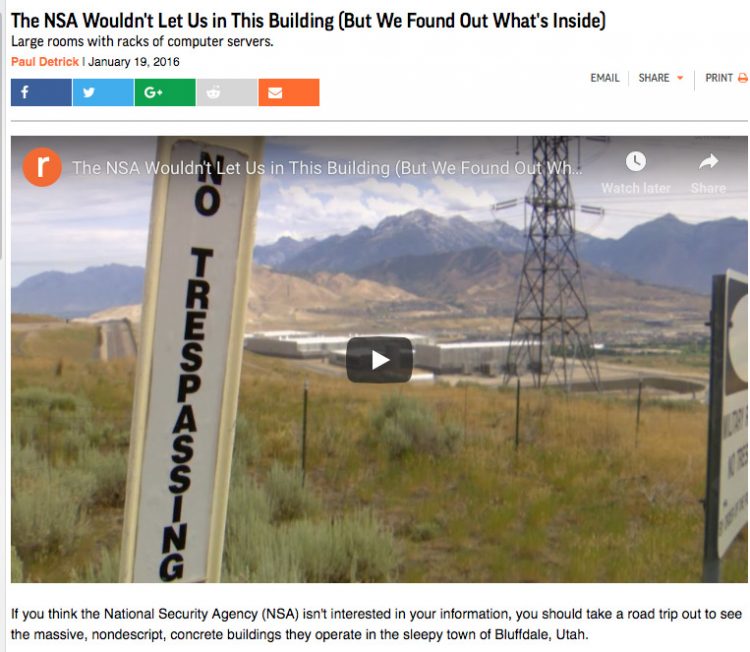 During intense debates after the Edward Snowden NSA documents leak in 2013, the truth emerged that the bulk phone metadata spying never stopped a terrorist attack.
So the question before Congress, the administration and the American people is now:   Why restart the massive American phone spying program that is the opposite of how our original democratic Republic began? – and such wholesale spying should never repeat now or in the future.
Also see:
05-27-2015 – Updated: NSA Is Building America's Largest Spy Center
---
More Information:
05-27-2015 – Updated: NSA Is Building America's Largest Spy Center
09-26-2013 – NSA Misled FISA Court
06-16-2013 – ACLU Lawsuit: NSA Massive Spying Unconstitutional
06-07-2013 – NSA Is Building America's Largest Spy Center
06-06-2013 – Top Secret FISA Order Requires Verizon to Deliver Daily Millions of American Phone Records to NSA
03-30-2012 – NSA Is Building America's Largest Spy Center
---
Websites:
Lawfare Podcast, March 2, 2019, "Luke Murry and Daniel Silverberg on National Security in Congress":  https://www.lawfareblog.com/lawfare-podcast-luke-murry-and-daniel-silverberg-national-security-congress
Reason.com, "The NSA Wouldn't Let Us in This Building (But We Found Out What's Inside)," January 19, 2016:  https://reason.com/reasontv/2016/01/19/nsa-utah-data-center-spying-snowden-spy

© 1998 - 2019 by Linda Moulton Howe.
All Rights Reserved.