"Floating pieces of sponge could be part of the remains of the sponges in the internal fuel tanks of the C-130."
— Chilean Air Force statement, December 11, 2019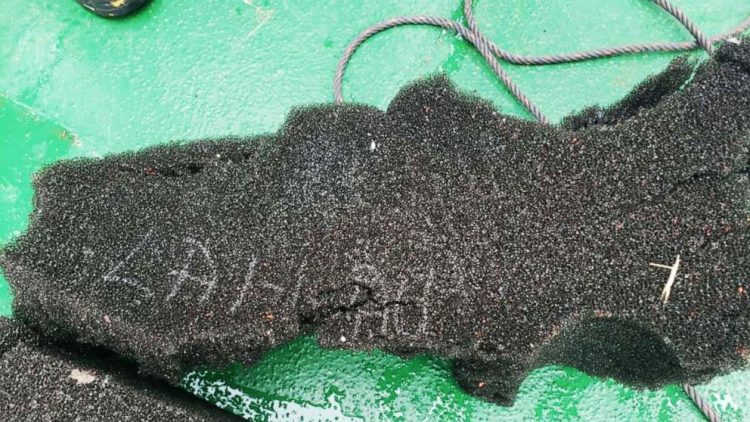 December 12, 2019  Drake Passage between Chile and Antarctic Peninsula – At near 6 PM local time on December 10, 2019, after only one hour of flight from Punta Arenas, Chile, something unknown happened to a Chilean Air Force C-130 Hercules that suddenly lost radio contact an hour into its flight enroute to the Chilean Army's O'Higgins Station Base at the tip of the Antarctic Peninsula. Chile military search and rescue operations now report what is believed could be debris from the missing C-130. Chile's Antarctic Endeavour search and rescue operation on December 11, 2019, one day after the mystery disappearance, found this foam rubber labeled with a letter/number code beginning LA2-3 floating on Drake Passage waters about 19 miles south of the C-130's last radio contact on December 10, 2019.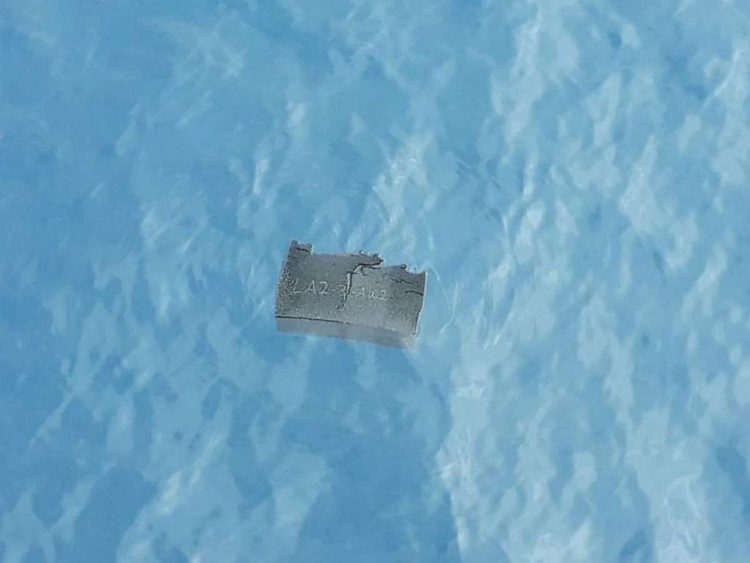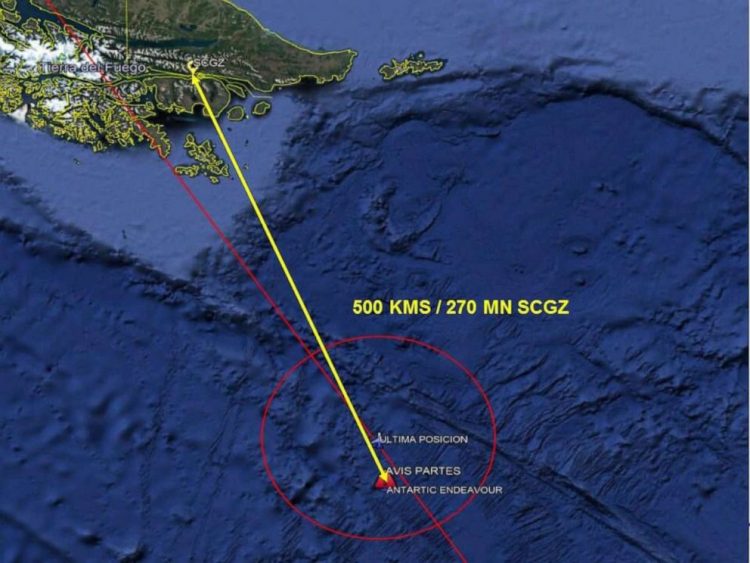 Another piece of foam rubber with a label beginning LA1-1 was photographed and released by the Chilean Air Force. The missing C-130 had a crew of 17 plus 21 passengers headed to the Chilean O'Higgins Army Base, a flight that usually takes about three hours. No one yet knows what happened only one hour into the flight that caused it to go down in Drake Passage. There is no hope of finding survivors in the bitterly cold ocean.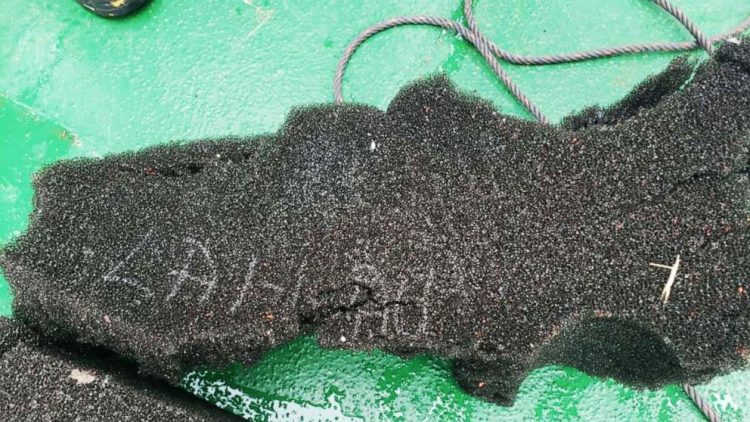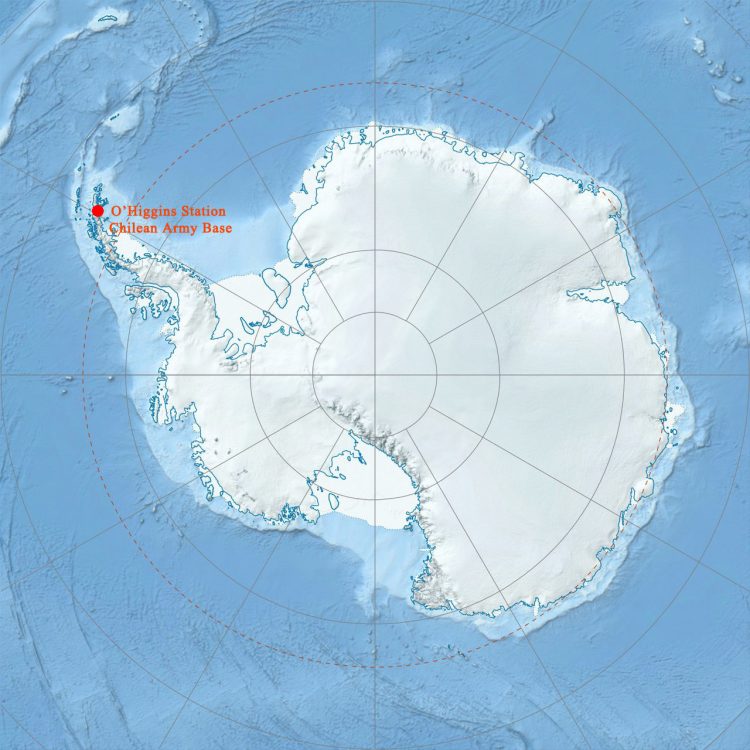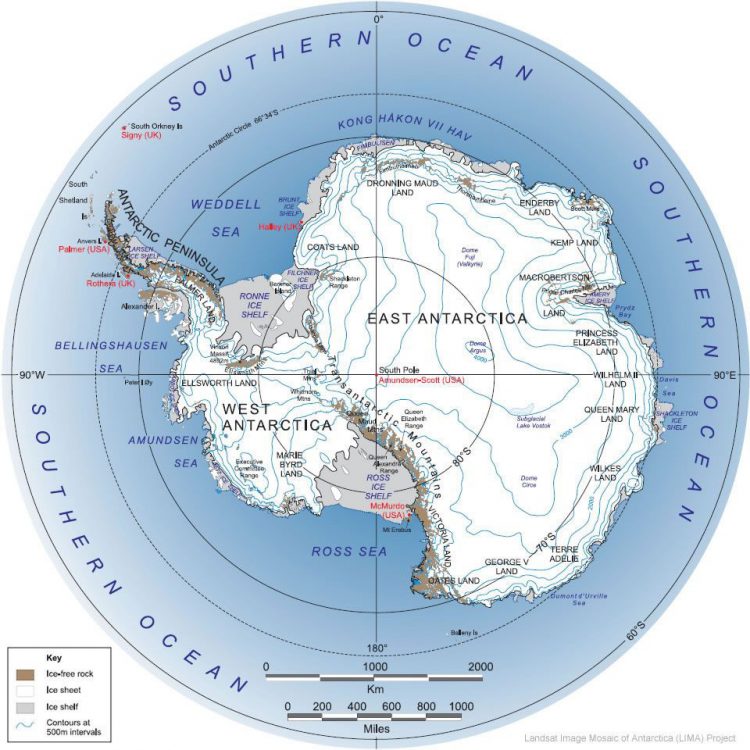 Also see:
07-01-2016 – U. S. Navy Flight Engineer Saw Silver Discs and Entrance to Alleged E. T.and Human Collaboration Base in Antarctica

07-01-2016 – Antarctica Retired Navy Flight Engineer Warned by NSA to Stop Talking About Missing Scientists
---
More Information:

---

Websites:
"U.S. Denies 'Spectacular Ruins' in Antarctica Captured On Video," March 18, 2002, Atlantic Mapping Project (AMP) by @lantisTV, news release:
http://www.freerepublic.com/focus/news/665579/posts
"Scientists Believe Hidden Lake May Reside Underneath Antarctica," April 25, 2016, The Weather Channel: https://weather.com/science/environment/news/scientists-discover-antarctica-lake
"Antarctic Lake Vostok Yields 'New Bacterial Life'", March 7, 2013, BBC Science:
http://www.bbc.com/news/science-environment-21709225
Antarctic Development Squadron Six: http://en.wikipedia.org/wiki/VXE-6
Transantarctic Mountains:
http://www.antarcticconnection.com/shopcontent.asp?type=science-transantarctic-mtns
Beardmore Glacier: http://en.wikipedia.org/wiki/Beardmore_Glacier
Davis Station, Australian Antarctic Division: http://en.wikipedia.org/wiki/Davis_Station
Operation Highjump and the UFO Connection:
http://www.bibliotecapleyades.net/antarctica/antartica11.htm

© 1998 - 2023 by Linda Moulton Howe.
All Rights Reserved.