"CHEOPS will help us reveal the mysteries of these fascinating worlds out there, and take us one step closer to answering one of the most profound questions we humans ponder: are we alone in the Universe?"
— Kate Isaak, CHEOPS Mission Project Scientist, European Space Agency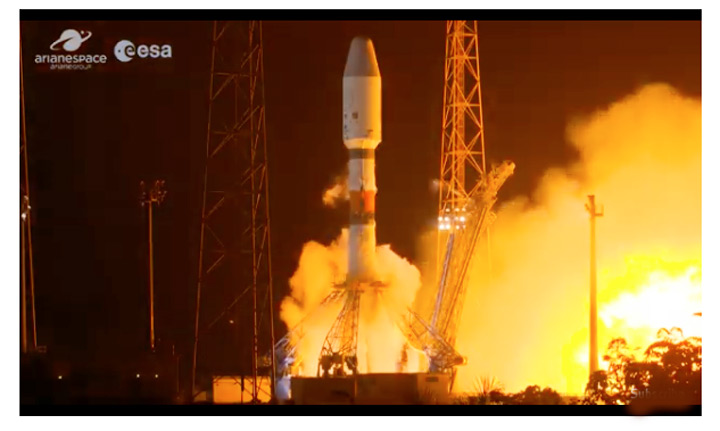 December 19, 2019   Kourou, French Guiana – CHEOPS is a new European Space Agency telescope that launched early Wednesday morning, December 18, 2019, aboard a Soyuz-Fregat rocket from the European spaceport in at the Guiana Space Center in Kourou, French Guiana, South America.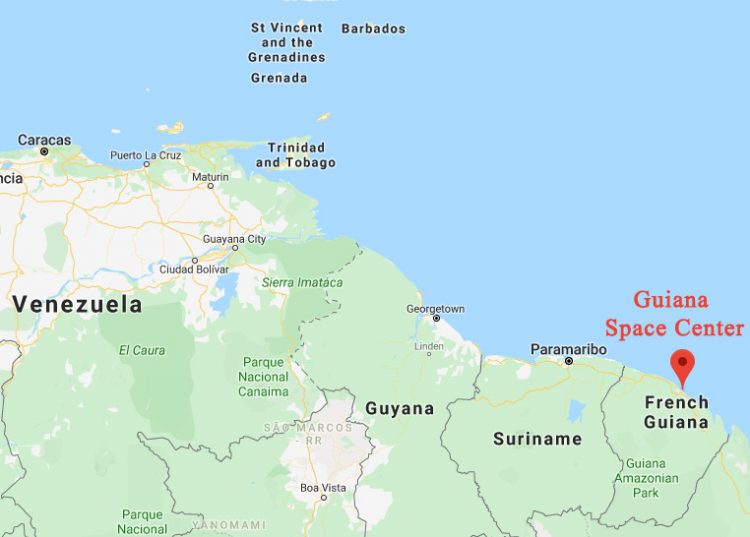 CHEOPS stands for CHaracterising ExOPlanet Satellite. The satellite is in a pole-to-pole orbit right along the Earth's terminator. That means the satellite's camera is always in the night side of that day/night division that moves around our planet. Further, the camera is permanently aimed toward dark space, away from bright sunlight.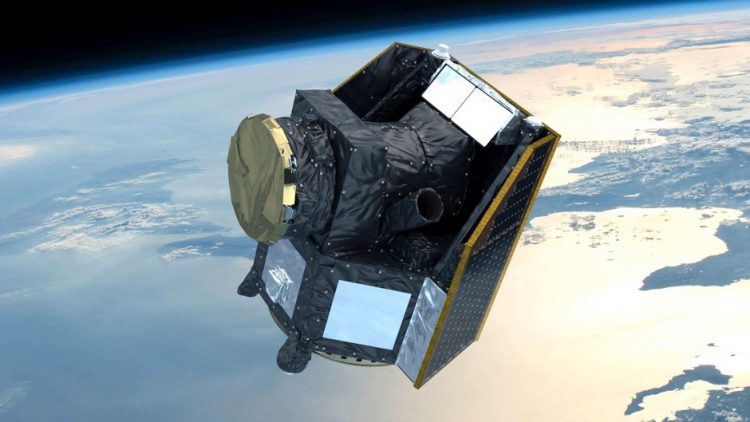 As of December 8, 2019, there are 4,104 confirmed exoplanets, the majority of which were discovered by the Kepler space telescope. The Planetary Habitability Laboratory at the University of Puerto Rico at Arecibo maps the potentially habitable universe and ranks expoplanets by distance from Earth in light-years. See Websites below.
But now, rather than looking for more and more exoplanets, CHEOPS is going to precisely measure the gravitational "wobbles" that can be seen in the tugs between suns and their orbiting planets. That data can be used to determine sizes of already-discovered exoplanets and to calculate the various densities to determine whether one is watery and rocky like Earth or lighter and more fluffy like gas clouds on Jupiter.
The European Space Agency's  CHEOPS Mission Project Scientist Kate Isaak says, "CHEOPS will help us reveal the mysteries of these fascinating worlds out there, and take us one step closer to answering one of the most profound questions we humans ponder: are we alone in the Universe?"
Also see:
03-06-2018 – Exoplanet Near Earth's Nearest Star Might Have Been Scorched by Gigantic Solar Flare
---
More Information:
11-21-2019 – Hubble Has Found "Highest Energy Ever Observed" in Our Universe.
01-31-2019 – 2nd Mysterious Repeating Fast Radio Burst (FRB) Discovered – What Are They?
08-02-2017 – NASA Job Search for "Planetary Protection Officer"
05-26-2017 – Part 1 – Aliens: Scientists Search for Extraterrestrial Life
05-26-2017 – Part 2 – Aliens: Scientists Search for Extraterrestrial Life
05-17-2017 – Proxima Centauri, Closest Star to Earth, Has Exoplanet Where Temperature and Water Might Make It Habitable
03-30-2017 – Repeating Fast Radio Bursts 2.5 Billion Light-Years from Earth — Alien Intelligence?
05-25-2014 – Part 1: Retired AFOSI Agent Describes Face-to-Face with Non-Human "Grey." Which "Blonds" Are Camouflaged Insects?
05-25-2014 – Part 2:  More About "Hostile Alien Visitors" in Pres. Ronald Reagan Briefing
03-03-2013 – Part 2: Taxonomy of Extraterrestrial Biological Entities (EBEs)
02-26-2013 – Part 1: Taxonomy of Extraterrestrial Biological Entities (EBEs)
07-12-2007 – First Water Confirmed in Extrasolar Planet's Atmosphere
---
Websites:
Planetary Habitability Laboratory, Arecibo:  http://phl.upr.edu/projects/habitable-exoplanets-catalog
What is the CHEOPS satellite?:  https://www.sciencefocus.com/space/cheops-esa-satellite-mission-to-help-us-understand-exoplanets-launches/
NASA James Webb Space Telescope To Find and Explore Exoplanets, launching March 30, 2021:  https://www.jwst.nasa.gov/

© 1998 - 2023 by Linda Moulton Howe.
All Rights Reserved.