"Now it is definitely over the Nellis AFB area. I see one light and a second flashing light right next to it."
– Steve Barone, retired resident of Las Vegas, Nevada, recording unidentified aerial objects with night-vision monocular, December 19, 2019
December 19, 2019  Las Vegas, Nevada – Near 5:20 PM Pacific time tonight, 65-year-old retiree Steve Barone had a gut feeling that he should go outside his Summerlin South home in west Las Vegas. He has been monitoring the night sky in Las Vegas since 2014. His home is on a raised region of Las Vegas western foothills and at night he often sees strange moving lights that do not act like typical helicopters or small planes or jets or airliners or noisy drones. All the strange light activity seems silent.
Tonight he took with him his Luna Optics night-vision monocular, which is a modified refracting telescope designed to improve brightness of objects in low-light conditions. So whatever photons are in the sky — stars, aircraft, UFOs — they and the night sky are brightened as green or white phosphoresence so the human retinas can see in darkness.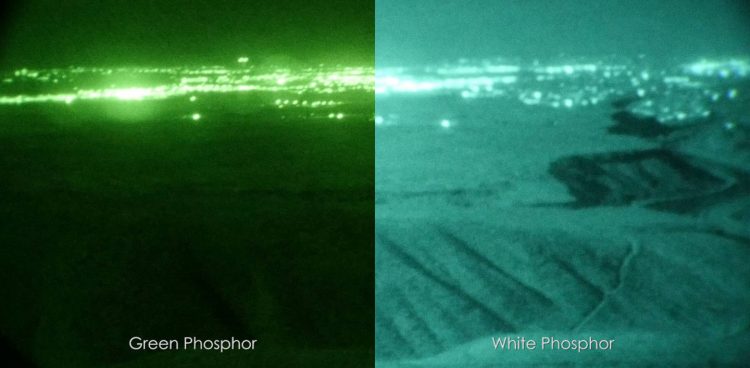 Steve Barone Night-Vision Monocular Video Recordings of Strange Aerial Objects, December 19, 2019, 5:17 PM Pacific, Las Vegas, Nevada
Steve Barone told me today that he will continue his videotaping because whether it is Another Intelligence mimicking our world in order not to be detected — or it is law enforcement working with new and more silent aerial technologies — none of us know.
Segment 1 – Big Light Separates Into Two Round Objects?   (1:09)
Segment 2 – Big Light's Bright Flashes Obscure Structural Craft?   (:52)
If anyone in Las Vegas, Nevada, has information about what this unidentified aerial phenomena is, or might be, please email:  [email protected]. All requests for confidentiality are honored.
To see the whole 6-minute-recording by Steve Barone, go to his YouTube Channel where he has been posting "UFOs Over Vegas" since 2014:
https://www.youtube.com/channel/UCrMGXBl8YHOpsS95_iRlBlA

© 1998 - 2023 by Linda Moulton Howe.
All Rights Reserved.