"… we landed on the moon on the edge of a crater — there were FOUR cigar-shaped vehicles that were parked side-by-side near this crater.  … the E. T.s spoke to them telepathically and he told him that when we learn everything about frequencies, electricity and magnetism, then we'll learn how to power their craft. …there was so much structure on the moon that they could not take a lot of pictures and that the pictures they did take, NASA painted over some structures so people couldn't see the structures on the moon."
— Buzz Aldrin said to Robert from Ohio, 1971, Edwards AFB Officer's Club, California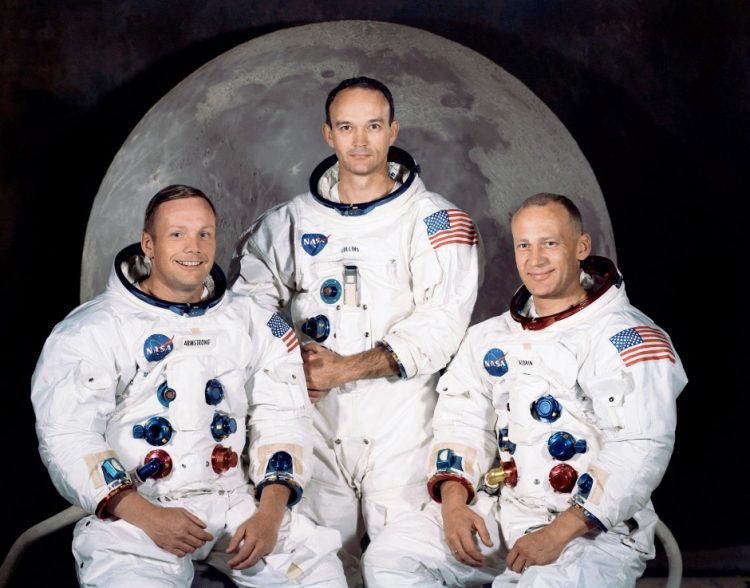 "I won't deny anything that Buzz Aldrin told you or what you saw underground,
but you've got to remember one thing  — If you talk about these things to people,
these things will just confuse them and people aren't prepared for this."
— Henry Alfred Kissinger, National Security Advisor and U. S.
Secretary of State for President Richard Nixon, said to Robert from Ohio in 1971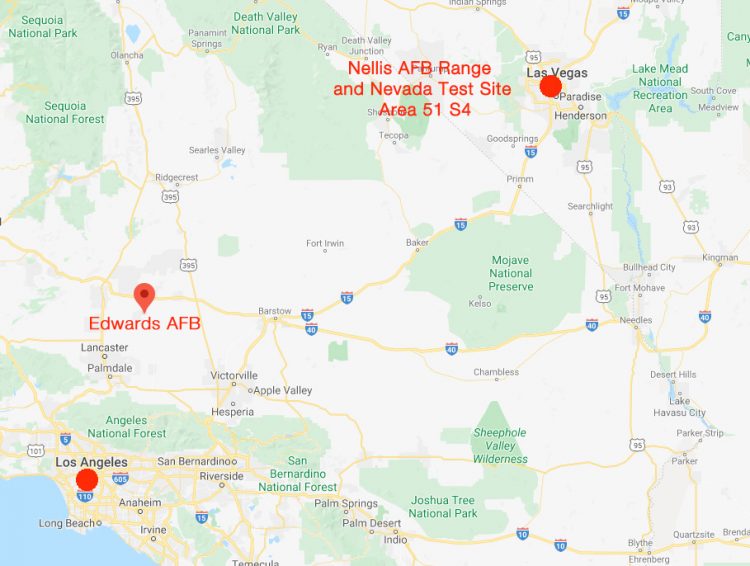 Albuquerque, New Mexico  August 13, 2020 – In my Part 1 interview with Celestine Star, we learned that in 1977 her ex-husband Ernest Robert Hunt was in the USAF Special Operations Command and was head of security for the 412th Test Wing at Edwards AFB 27 miles northeast of Lancaster, California, and 200 miles southwest of the Nellis AFB Range and Nevada Test Site Area 51 S4.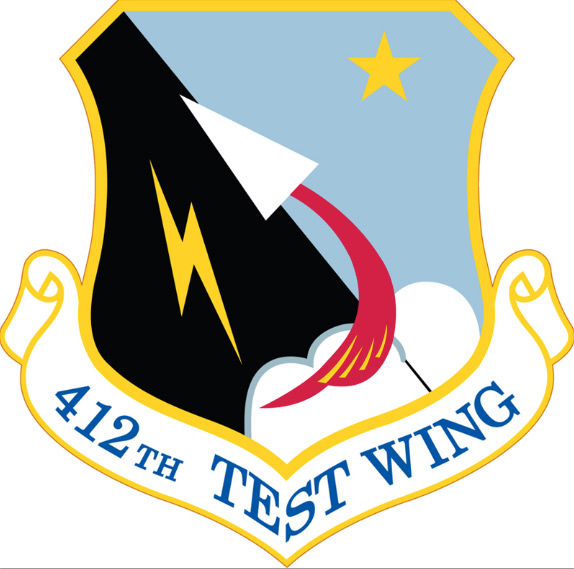 We also learned that Ernest and Celestine could not talk openly in their house because he knew it would be bugged by his superiors since his work included not only Top Secret labs and testing, but included Above Top Secret Kryptonite clearance that gave Ernest access to very deep underground base facilities approached through an elevator to a level where one or more reptilian humanoids were/are  housed? officed? contained?
Since posting Part 1, I have become aware of another military source who discovered deep underground facilities at Edwards AFB in 1971 — half a century ago.  He calls himself "Robert from Ohio." Robert not only confirms his own elevator ride down at least 8 stories underground Edwards AFB, but at that depth Robert saw disk-shaped UFO-type craft and was confronted by Military Police, who stuck an M-16 in Robert's face and zapped him with electric shock that erased some of Robert's memory.
This week the producer of a 2016 interview with "Robert from Ohio" gave me permission to share it with my Earthfiles audience. It comes six years earlier (1971) than the Ernest and Celestine 1977 experiences. The 2016 original  interview was done by Mary Joyce, Editor of SkyShipsOverCashiers.com. At the conclusion of this transcript is a hot link to the original 2016 video about "Robert from Ohio" video produced and edited by Mary Joyce (24:28). The following transcript is lightly edited for clarity.
Transcript with Running Times — "The Airman, Buzz Aldrin, Kissinger and the Aliens."  Interview October 18, 2016, with Robert from Ohio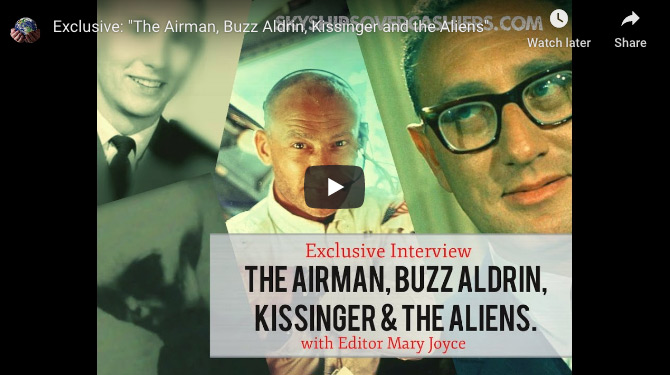 Robert: "OK, I'm going to tell a little bit about my experiences that happened out there (Edwards AFB). I spent 4 years in the Air Force. I worked Ground Control with airplanes. I was a machinist in the Air Force. I worked at the Federal Reserve bank in Cleveland for a year before I went in.
:50
I would like to share a little story about what happened to me when I was at Edwards Air Force Base in 1971. I had seen an empty hangar that people were going into that was off in the distance. Edwards AFB is set up with the Main Base and then they have a North and South Base. One of the bases to the south stored the U2 planes and another base where they were testing the SR-71 and YF-12 Blackbird spy planes and reconnaissance.
Discovery of Edwards AFB Underground Facilities
We also worked on other advanced aircraft because it was a test base. We also had underground facilities, I found out. At the base, I have seen people going in the morning into this one hangar and I never saw anybody coming out.
So I said to my friend, 'One day go check that out.' Until this day, I don't know what happened to him or where he went or anything. It's just seems like it's a blank. What happened to this fellow?
But (back then in 1971), we went into the hangar and the hangar was empty. And as we went into the hangar and looked around and nobody was there, we thought 'Where did everybody go?' We looked around and saw a stairwell. We went down the stairwell. It was like stairs down and then a turnaround to a floor with an elevator there.
And there was nothing out there. Just a small elevator and we went and got in the elevator and hit the button. It shot down like you were in a ride at an amusement park — real fast down! I'm not sure how many hundreds below ground, but it was several hundreds of feet. Then when the door opened up underground, there were roads and tunnels (so wide) you could have two aircraft side-by-side each other.
Saucer-Shaped Craft in
ABOVE TOP SECRET Underground Level
2:37
I saw an office area. And I also saw another section where there was a saucer-shaped craft. What happened was: I had TOP SECRET SECURITY CLEARANCE and I thought that I was OK to go down there because I had TOP SECRET SECURITY CLEARANCE.
2:57
It wasn't until later that I found out that I had stumbled into an area that was ABOVE TOP SECRET and you had to have a NEED TO KNOW and clearances and these other things approved.
So, I was down there and what happened when the door opened up when the elevator went down, I looked around and I saw this saucer-shaped craft with windows and I saw like three pod-like landing legs on it. I had sketches of this and I made sketches later on. [ Public release of sketches pending.]
But while I was down there, the next thing I know — it happened so fast — security police, an MP, had an M-16 in my face and turned the rifle butt to me and said, 'What are you doing down here? I'm going to lose my job. We're all going to get discharged from the military. You are not supposed to be here. You are going to say you were never here or saw anything!'
And he told me we didn't have clearance to be down there.
3:55
I said, 'I have TOP SECURITY CLEARANCE!'
He said, 'Not for down here, you don't!'
4:00
Electronic Device to Wipe Memory
Then after that happened, he showed me to this elevator and where I was. I felt some kind of electronic device zapped my head. And it was like electrical shock.
And the next thing that I thought —  it was just they had erased my memories. I woke up and I was outside the hangar. But then I realized the hangar we went in, I thought I was outside that. But then I realized I was in my barracks room. Magazines were scattered all over the room floor.
4:30
I woke up in like a stupor, like a person who was out drinking. I thought, 'What happened to my room?'  It was like somebody ransacked it.
So I saw this — but for a long time I didn't talk about it. I had headaches and would wake up with dreams — screaming, like someone was pulling me. And I saw these things. They actually happened.
4:52
Buzz Aldrin Told Robert "Moon Has Structures, Base and E. T.s"
And while I was at Edwards, I saw that Buzz Aldrin was speaking at the Officer's Club and it was open to the public because he came back from the moon and was head of the Flight Test Center there for a short time.
And so I went to there and there was so many registered to go. And I had met Buzz Aldrin's wife, who was at the Officer's Club, and I shared some stories about when we were kids and moved to Florida as a young child. My mother had passed and my sister and I lived on the Indian River about 5 miles from Cape Canaveral.
5:30
We (Robert and family) saw saw on one of the moon missions an orange glowing thing come out of the sky and hover above Indian River and then shot back up into the sky changing from different shades of orange until it disappeared.
I shared that with Buzz Aldrin's wife (at Edwards AFB Officer's Club)  and she said, 'That's like what was on the moon. Buzz told me about aliens on the moon and about the craft and things on the moon.'
She shared the story about the saucer-shaped craft and cigar-shaped mass on the moon. And when Buzz ended speaking and came back, she told me she would let him talk to me. And as Buzz Aldrin got done speaking at the podium and took questions from people, he just talked about the moon mission. He didn't say anything revelatory about E. T.s, visitors or what was on the moon.
And then his wife said (to Buzz Aldrin) that this Robert from Ohio fellow when he was growing up saw something glowing come out of the sky like you (Buzz) did on the moon. And Buzz was upset because his wife had a breakdown after he shared some of the (Apollo moon) secrets with her and she also went to drinking.
6:40
It caused me to do a lot of that, too, because you've got nobody to share these experiences with and the government tries to discredit you, has people follow you and your home is bugged. Just all kinds of things happen that are not good for people that come forward.
6:55
But I wanted to share that Buzz Aldrin took me aside in a corner area of the Officer's Club and he said, 'Look, I didn't want to say anything about these things, but I wanted to tell you that we landed on the moon on the edge of a crater — there were FOUR cigar-shaped vehicles that were parked side-by-side near this crater.'
And he told me that one of the E. T.s spoke to them telepathically and he told him that when we learn everything about frequencies, electricity and magnetism, then we'll learn how to power their craft.
7:40
He said we (humans) had to advance more and when we advance more, we'll learn more about some of the things they have and they had a moon base. And he said the E. T.s  had communication with them. And he said there was a moon base that the E. T.s  had there. And that there was so much structure on the moon that they could not take a lot of pictures and that the pictures they did take, NASA painted over some structures so people couldn't see the structures on the moon.
Neil Armstrong and Buzz Aldrin Were Threatened
to "Keep Quiet" Or Lose Pensions
But Buzz Aldrin told me they were first threatened by the government that was afraid people would not believe you.  So, if you shared these stories, the government threatened to take his (Buzz) pension away and things like that.
But Buzz shared the events that were on the moon, crafts on the moon and the moon base and the attraction that we had with the visitors, E. T.s. Buzz said he was aware of the things that I saw underground, but he didn't want to go any further.
Robert Assigned Overseas After Talk
with Buzz Aldrin At Edwards AFB
And then to get confirmation and validation of the events that I shared, I happened to get orders to go overseas shortly after my underground experience. So I don't know if it had something to do with them wanting to get me out of there?
I went to Col Whitehead about underground Edwards AFB and E. T. structures on the moon. He was aware of everything I was saying. When I asked for orders overseas that I didn't get the first time I went to see him after the Edwards elevator M16 incident, the second time I saw him it seems like I had orders right away to go.
I got orders to go to England, but in the meantime, I wanted to hop out of L. A. to go back to Dayton, Ohio, so I could get close to home and see my family before I went overseas because it was a 2-year assignment.
1971 National Security Advisor and Secretary of State
Henry Kissinger Boards Lear Jet On Tarmac
The Lear jet stopped out on the runway. I was on the back side of L. A. where they fly a lot of officers and people. The 4-passenger Lear jet was going to Dayton in Ohio. We were ready to board and taxi down the flight line. But the plane stopped because a black limousine pulled up and these officers said to me 'Let's get off the plane and let this fellow (Kissinger) sit where he wants to sit.'
A Lear jet interior is small, just like a card table with 2 people on one side and 2 on the other. So a doctor got up and escorted Henry Kissinger onto the plane and we did our introductions.
10:29
I was just a young airman in my first year in the Air Force and after we got up in the clouds and we were talking, I asked Kissinger if I could ask him a question. Then I shared these experiences about the aliens on the moon and about the saucer-shaped craft underground at Edwards AFB when I was in the elevator several stories down and how MPs threatened me and told me that I would disappear. I told Kissinger how the MPs told me they would discharge me on a medical and discredit me and say that I was never there and they shoved me in an elevator with an M-16. Then they zapped my head with some kind of electronic device.
I told all this to Kissinger and how they said I didn't have the NEED TO KNOW clearances and I was in an ABOVE TOP SECRET area and I saw these roads and tunnels and everything deep underground.
National Security Advisor Henry Kissinger
Replies to Robert in Lear Jet
11:20
Henry Kissinger just looked at me, paused and then said, 'After I answer your question, no more questions.'
And he said, 'I won't deny anything that Buzz Aldrin told you or what you saw underground, but you've got to remember one thing  — 'If you talk about these things to people, these things will just confuse them and people aren't prepared for this. People need structure and guidelines, they need the Bible and they need religion and these things will just confuse them.
'So it's better that the Rand Corp., which was a military think tank, do research. Dr. Henry Kissinger said it would be best that we didn't talk about things like this until we advanced more. And that was in 1971.
And then Kissinger said, 'I won't deny anything that you saw or what Buzz Aldrin told you. But you have to remember that when you talk about these kinds of things, people will look at you with different light. Some people might think you are crazy. Other people won't know what to say. Sometimes strange things happen to people, so you have to be careful when you talk about these kinds of things.'
12:38
And then that was it. We never shared anything else. And Kissinger diverted a plane from going to Wright-Patterson in Ohio. We had a manifest in our schedule, so somewhere there would be a way to validate my story because Kissinger was at the RAND Corp. in 1971, Santa Monica, California. He changed a flight plan to go to Oklahoma City because he said he had to see a guy.
12:59
Kissinger bought myself and the Captain lunch and after he bought us lunch, he went to see the guy in Oklahoma City. Then he came back and we taxied in the Lear Jet and flew on to Dulles Airport. When we landed, they had a bus ticket waiting for me, Robert.
13:12
And Kissinger said it was a pleasure meeting me and me to him and he had to go to the White House and continue his mission. Then that was it. I went on to Cleveland (NASA) at Edwards AFB deep underground in 1971.
13:25
After Lear Jet Flight with Henry Kissinger,
More Validation of Moon E.T.s 
Since that time, I had nightmares for years (about being zapped by electronic device). Then years later, a validation from Dr. Kissinger. And I also had another fellow validate after I got out of the service who worked at NASA in Cleveland.  He said that everything that I described that happened on the moon, he had heard the astronauts talking about what they saw in the moon base up there. He said he heard everything (astronauts said) at NASA Cleveland, but no one else heard it because it was a channel on a different frequency. That was validation for me, but he didn't say anything else.
Area 51 and Valley of Fire State Park
Then there was another time my wife and I were visiting her sister out near Area 51 in a state park near Las Vegas called the Valley of Fire State Park. We ran into a contractor that him and his wife were still working – he was around 70 or around that. I asked him if I could talk to him for a minute because his wife said he worked at Area 51. But they had left and were moving to Utah and wanted to take a walk there in the Valley of Fire.
14:46
And I told them everything Buzz Aldrin told me in the underground lab at Edwards AFB in 1971, and he got really nervous. He said, 'I've got to get out of the car.' And his wife said, 'What's the matter?'
I told her I talked with him about aircraft that I saw at Edwards AFB and what Buzz Aldrin told me about the moon.
And she said, 'Well, if he did not deny anything, you know that validates your story. But ever since we left Area 51, he was followed and his phones are bugged and he just does not sleep nights. It's like me — he can't sleep nights and he's up at all different hours.'
Area 51, Area 52 and Grey  "IBGs"
Then I met another man from Area 51 that was a contractor who worked out there. He said they do a lot of work out there and they have the Area 51. And there is another Area 52. That's where a lot of E. T.s and visitors stay in that area. They call it — I forget what they call it, but they only work with the Greys and there are visitors there. They also work with IBGs.
I asked him what that was. He said IBGs are Interdimensional Beings that are working to help them with technology.
16:00
Robert's PTSD,  Gov't. Threats and Intimidations —
Robert's UFO Craft Sketches Still Secret
Then years later, I had so much trouble with PTSD (post-traumatic stress disorder) — I just felt since all this happened that this upset me. I needed someone to believe that these things really happened. They tried to discredit me like they try to make people look bad and they send people to warn you or give you caution.
In Nov. 7, 2016, I just wanted to come forward now because of these events and being up there in age — now 65 years old in November 2016. I wanted to share my events like what happened when the E. T. said they knew everything about frequencies and electricity and magnets and how they, E.T.s, power the craft. Well, we learned that.
In Ohio in 2011, in the V. A., one of the officers that was next to him said, 'Are there some stories or events you can share with me and I made sketches of these craft that I saw underground at Edwards. And he asked if he could look at my sketches, but he never came back to me. [Public release of sketches pending.]
 I've made sketches since 1971 and the veteran asked me to keep my drawings secret. And I said, 'OK, I didn't think I needed them for anything.'
And then he said, 'Do you know about the work we're doing with E. T.s in Dulce, New Mexico?
And I said, 'No, I don't.
Deep Underground Labs and Treaties with E.T.s at Dulce,
New Mexico, and Edwards AFB, California
The veteran said, 'Well, we have 8 to 10 stories underground in Dulce. We share treaties and agreements with the E. T.s there and we have at Edwards AFB in California several facilities underground where we work with the E. T.s  They are entitled to some ranks and privileges and now we exchange human advances in technologies.
The veteran said, 'Nobody will believe you if you share these things.'
Those words came right from the mouth of an Air Force medical doctor. He told me this and he even told me, 'You can find these things out later by talking to other people. We've worked with the E. T.s.'  The Air Force M. D.  said Eisenhower signed treaties at Edwards AFB, California, in 1947 and 1954.
Eisenhower was part of the first ones (humans) allowed on one of the alien craft. I came across some (secret) pictures of Gen. Dwight Eisenhower when he was president shaking hands with the E. T.s — out front with them and signed treaties and they gave us advanced technology. And that's how we've been able to progress.
And Buzz Aldrin also told me the E. T.s were concerned that we weren't advanced and we probably would not be back to the moon until we advanced more. After we were done with our moon missions, Buzz Aldrin said they communicated with our astronauts telepathically.
 So, when I was told that by the USAF doctor in Ohio with one of the exams, the doctor said, 'You have to remember when you are around E.T.s, the Visitors, in our heads we just keep repeating EVERYTHING IS OK! Keep repeating it.'   He kind of chuckled, but that's probably the truth.
Robert from Ohio Talks In Spite of Government Intimidations
and Government Ability to Hide in Huge Underground Facilities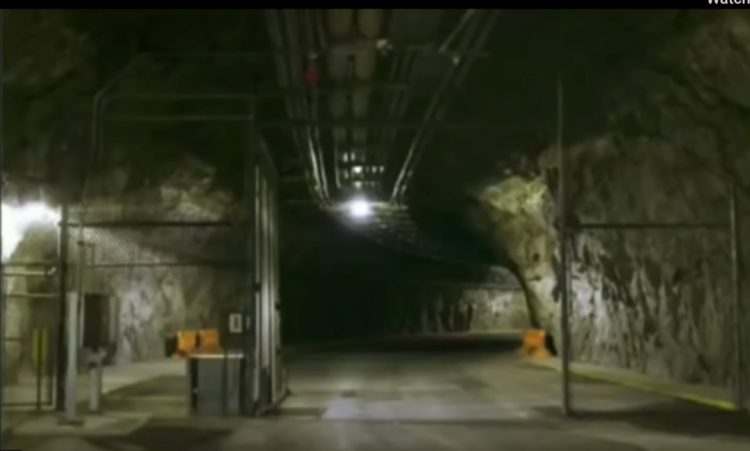 Robert has had several visits by men using bullying tactics to warn Robert to keep his mouth shut that include telling him: "We're giving you a warning right now — we don't want to come back to see you." 
Robert from Ohio:  This is why I am connecting to you, Mary – these events have bothered me my whole life. There is no paperwork for veterans struggling. This U. S. government has 12 or 13 facilities underground that hold 100,000 or more people.
Some huge underground facilities are beneath Edwards AFB, beneath the Denver, Colorado international airport, beneath the Green Briar in West Virginia, beneath Stonehenge in England and China has huge underground structures. Robert says all of the underground facilities have trains using magnetic technologies that are the fastest in the world. The underground facilities have records stored about everybody in the world. Most of the facilities he thinks are supposed to be preserved to store oil and gas in the event of a surface world disaster.
The Black World is all underground. There are a lot of underground bases in Tucson and throughout Arizona and up the coast in Maine. We are working with the E. T.s and Kissinger said that the Rand Corporation and Brookings Institute are two govt think tanks that argue TO DENY EVERYTHING — and  then the general population won't know what is alien and what is human.
Robert from Ohio:  I had written so many of the black project code names down. Many of them were named after constellations or the planets. There are unlimited budgets for these black projects. And if you ask too many questions, there are people who have disappeared also. I was warned about these things."
END OF AUDIO of "Robert of Ohio" (24:28)
The above video is "Robert from Ohio's" original exclusive interview with Editor Mary Joyce on October 18, 2016, entitled, "The Airman, Buzz Aldrin, Kissinger and The Aliens."
You can directly reach Mary Joyce at SkyShipsOverCashiers.com:
Sky Ships Over Cashiers: http://www.skyshipsovercashiers.com
Also see:
04-13-2020 – Part 1 – When Huge "Green Orb" Taunted F4s At White Sands Missile Range.
With MP3 Audio Interview.
---
More Information:
06-10-2019 – Part 12:  U. S. Government Knowledge of "Interplanetary" Craft, 1942 – 2011
06-09-2019 – Part 11:  U. S. Government Knowledge of "Interplanetary" Craft, 1942 – 2011
06-08-2019 – Part 10:  U. S. Government Knowledge of "Interplanetary" Craft, 1942 – 2011
06-07-2019 – Part 9:  U. S. Government Knowledge of "Interplanetary" Craft, 1942 – 2011
06-06-2019 – Part 8:  U. S. Government Knowledge of "Interplanetary" Craft, 1942 – 2011
06-05-2019 – Part 7:  U. S. Government Knowledge of "Interplanetary" Craft, 1942 – 2011
06-04-2019 – Part 6:  U. S. Government Knowledge of "Interplanetary" Craft, 1942 – 2011
06-03-2019 – Part 5:  U. S. Government Knowledge of "Interplanetary" Craft, 1942 – 2011
06-02-2019 – Part 4:  U. S. Government Knowledge of "Interplanetary" Craft, 1942 – 2011
06-01-2019 – Part 3:  U. S. Government Knowledge of "Interplanetary" Craft, 1942 – 2011
05-31-2019 – Part 2:  U. S. Government Knowledge of "Interplanetary" Craft, 1942 – 2011
05-30-2019 – Part 1:  U. S. Government Knowledge of "Interplanetary" Craft, 1942 – 2011
---
Websites:
Sky Ships Over Cashiers: http://www.skyshipsovercashiers.com
MJ-12:  https://en.wikisource.org/wiki/MJ-12_Document
Henry Alfred Kissinger:  https://www.history.com/topics/cold-war/henry-kissinger
Buzz Aldrin, Apollo 11 Astronaut: https://en.wikipedia.org/wiki/Buzz_Aldrin

© 1998 - 2020 by Linda Moulton Howe.
All Rights Reserved.