"They're vicious little suckers."
— Craig Fontenot, D.V.M., Ville Platte, Louisiana
September 11, 2020  Ville Platte, Louisiana  – Veterinarian Craig Fontenot, D.V.M., from Ville Platte, Louisiana, reports that some 400 cattle and several horses and deer have been found dead southwestern Louisiana with their blood drained by dense clouds of blood-sucking mosquitoes that surged out of marshes after huge Category 4 Hurricane Laura hit landfall on August 27, 2020, at 1 AM near Cameron, Louisiana.  "They're vicious little suckers," Dr. Fontenot said.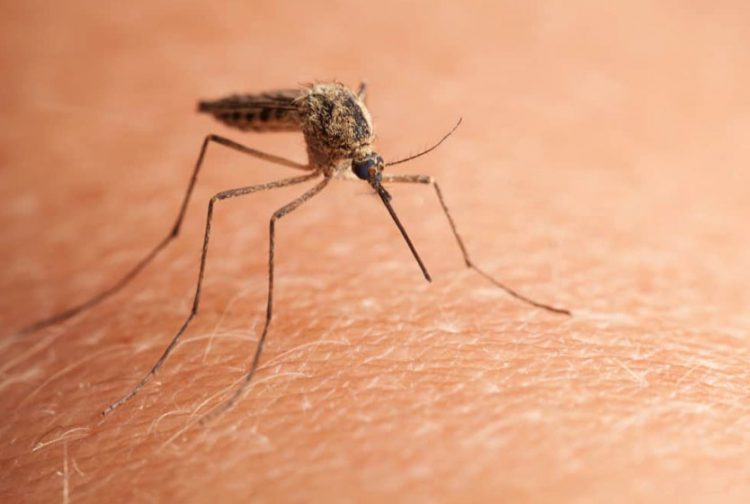 He explained that the animals have been dying from the overwhelming number of bites, which leave the cattle, horses and deer anemic and bleeding under their skin. Even if the animals try to move away from the nasty insects, they keep losing more and more blood because the bites don't stop. The large animals pitted against the thousands of mosquito bites become exhausted and fall to the ground where they die. One deer rancher has lost thirty of his 110 deer to the blood sucking — an estimated loss of $100,000.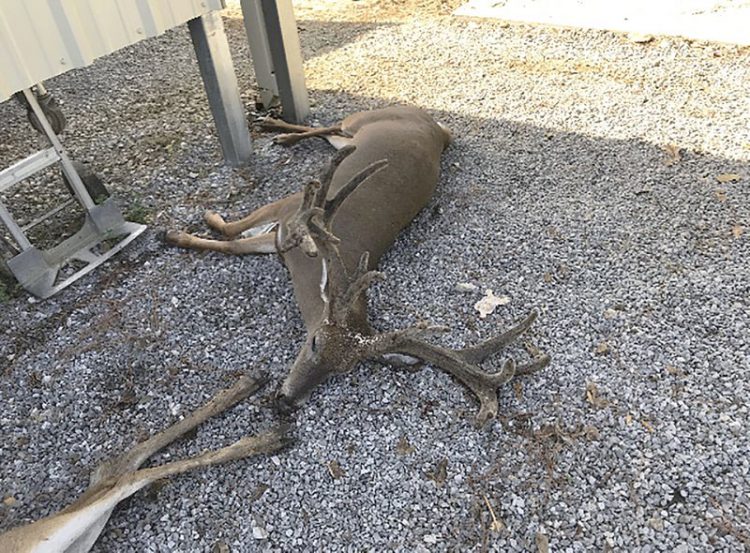 To combat the insect blood suckers, Louisiana counties such as Acadia have been doing large-scale insecticide spraying that Louisiana AGCenter agent Jeremy Hebert told reporters: "The spraying has dropped the populations of mosquitoes tremendously. It's made a night-and-day difference in Acadia County," helping to also save goats. But many other locales are still overwhelmed by the blood-sucking mosquito swarms.
Also see:
— 08-26-2016 – Zika Virus Threatens Both Adult and Fetal Brain Cells. How Many Mosquito Species Can Spread Zika?
"Zika can clearly enter the brain of adults and can wreak havoc.
But it's catastrophic for early brain development."
– Sujan Shresta, Ph.D., La Jolla Inst. of Allergy & Immunology, Calif.

---
More Earthfiles Information:
06-21-2005 – CDC Reports First 2005 Human Case of West Nile Virus in Kansas
09-28-2002 – 2002 Mad Cow Disease and West Nile Fever Updates
10-30-2000 – Science, Environment and Medical Updates
09-24-2000 – Infectious Diseases – A Global Threat
09-03-2000 – Environmental Updates and 79 Cattle Die in Saskatchewan
04-16-2000 – Environmental Update April 16, 2000
03-12-2000 – Environmental Updates and Mysterious Fires Near Scott, Arkansas
01-23-2000 – Possible Link Between 100,000 Lobster Deaths and Pesticide Spraying
11-15-1999 – Kunjin West Nile Fever Virus Update
10-12-1999 – Kunjin/West Nile Virus ­ First Time in Western Hemisphere
07-25-1999 – Maryland Fish Kills; Global Warming; and Warm Oceans and Disease
07-21-1999 – Warm Oceans and Disease: A Link
---
Wikipedia About Mosquitoes:  https://en.wikipedia.org/wiki/Mosquito

© 1998 - 2020 by Linda Moulton Howe.
All Rights Reserved.