The leaked, unclassified, photo of an Unidentified Aerial Phenomenon (UAP) in this news report "is consistent with the claims that the image was captured by a pilot (F-18) using their personal cell phone. Officials we spoke with said the image was captured in 2018 off the East Coast of the United States."
— TheDebrief.org,  December 3, 2020, by Tim McMillan
December 5, 2020  Albuquerque, New Mexico – On Thursday, December 3, 2020, Jimmy Church asked me to join him on his radio broadcast Fade To Black for a 2-hour holiday special. Before air, he sent me the photographs below to talk on air about the strange aerial object that in the close-up looks like a triangular structure with scalloped edges. The photos had been published that day by TheDebrief.org in a report by Tim McMillan entitled, "Leaked Photo Surfaces of Purported Unidentified Aerial Phenomena." The photo is described as "Unclassified and For Official Use Only." TheDebrief.org official sources would "only acknowledge it under strict conditions of anonymity … and the photo is consistent with the claims that the image was captured by a pilot (F-18) using their personal cell phone. Officials we spoke with said the image was captured in 2018 off the East Coast of the United States." There is no information about the distance or altitude of the object photographed from the F-18.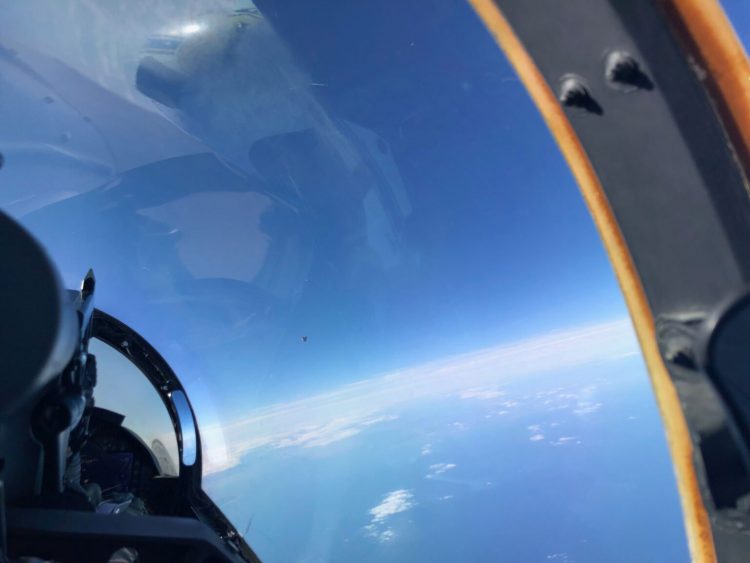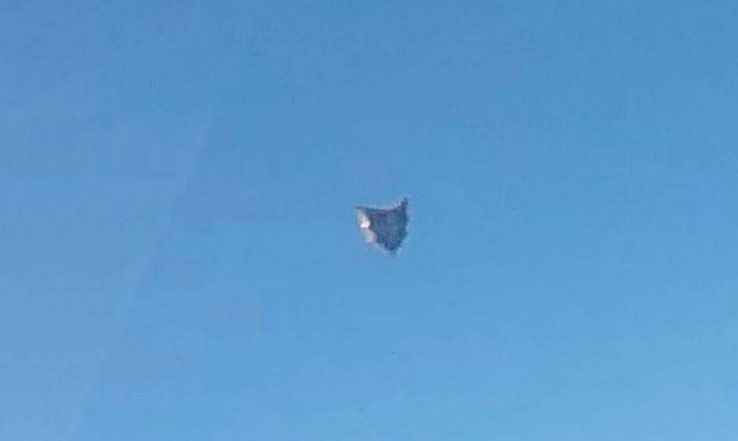 What is this?  All requests for anonymity are honored. Email: [email protected]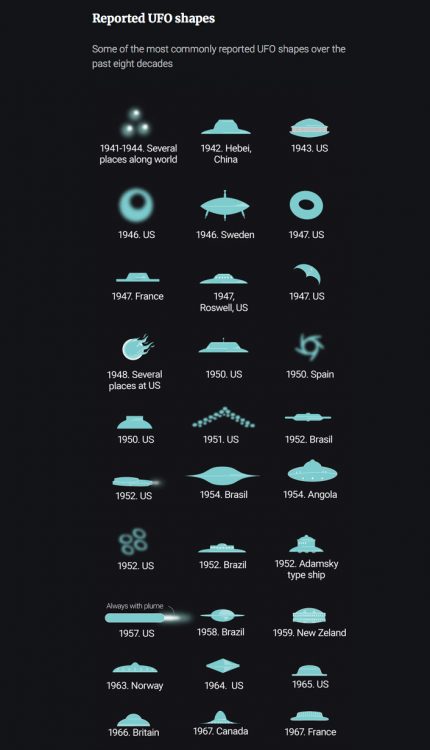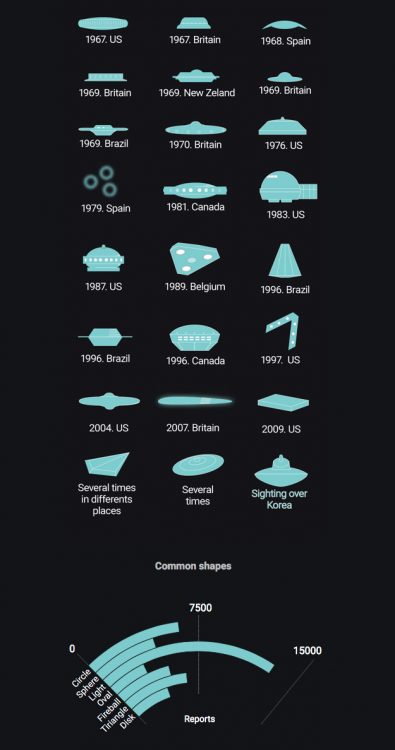 ---
More Information:
07-24-2020 – Materials Retrieved from "Off-World Vehicles Not Made On This Earth."
04-13-2020 – Part 1 – When Huge "Green Orb" Taunted F4s At White Sands Missile Range. With MP3 Audio Interview.
05-28-2019 – "I almost hit one of those things!" And the UFO looked like "a sphere encasing a cube."
---
Websites:
TheDebrief, December 3, 2020, by Tim McMillan.
Unidentified Aerial Phenomena Task Force, August 14, 2020: https://www.defense.gov/Newsroom/Releases/Release/Article/2314065/establishment-of-unidentified-aerial-phenomena-task-force/

© 1998 - 2021 by Linda Moulton Howe.
All Rights Reserved.