"We have received a report that a number of whales, that were recently stranded and died on the East Yorkshire coast, have sadly been mutilated."
— U. K. Humberside Police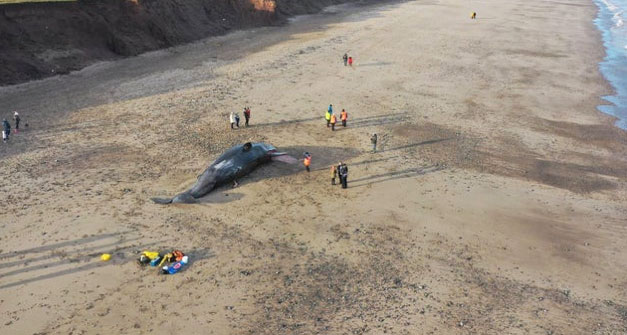 January 2, 2021  Withernsea, England – On December 28, 2020, the UK Cetacean Strandings Investigation Programme, CSIP, sent a team out to investigate the strange deaths of five male sperm whales found on the beach at Withernsea, England. Withernsea is a seaside resort town with a population of 6,000 in the East Riding of East Yorkshire on the North Sea. 
Like the worldwide bloodless, trackless cattle and horse mutilations since the 1960s in which an ear, eye, tongue, jaw flesh, genitals and rectal tissue are cleanly excised, four of the sperm whale corpses had tissue deliberately removed from their mandibles – part of the jaw. Investigators include the Humberside Police and Cetacean Strandings Investigation Programme (CSIP), which have  collected tissue samples to learn more about the mysterious excisions.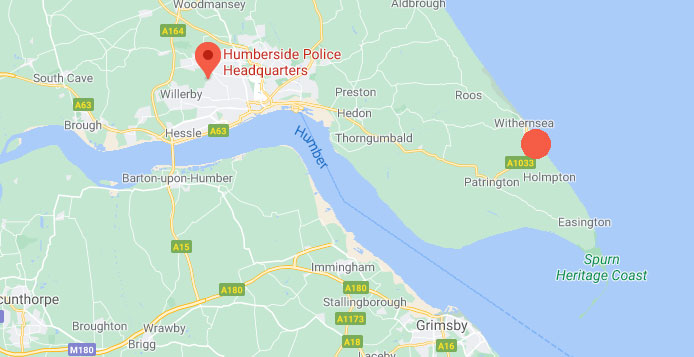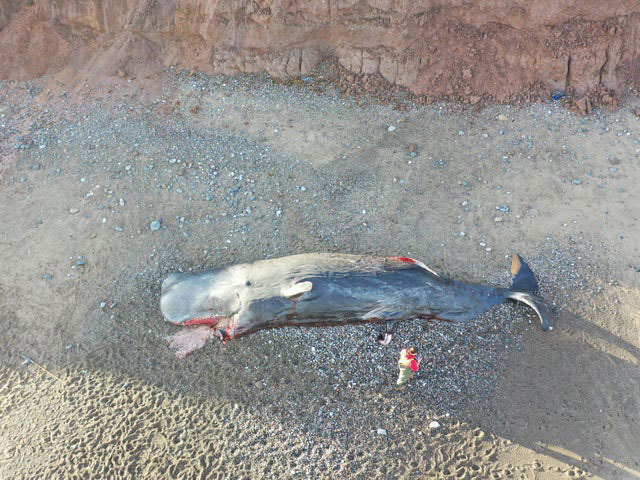 Anyone with information about the sperm whale mutilations can "call the Humberside Police non-emergency number:  101, Log 170 28 December 2020."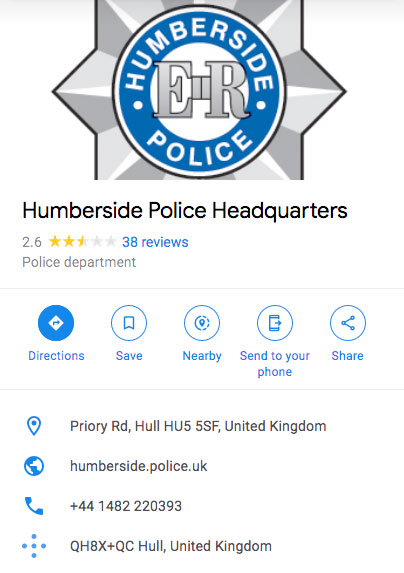 Two of the whale bodies were found in a remote shore on Crown Estate land, which is not easy to reach. Authorities have warned the public to stay away from the rotting whale bodies that can spread diseases.
As strange as the whale mutilations are, it is thought they started in Norway waters and some how ended up in the more shallow waters of the North Sea off Withernsea. Normally sperm whales would be in much deeper North Atlantic waters to feed on squid. Did the whales starve to death and float on to the beaches? Or were they killed and mutilated while still alive? 
Another Sperm Whale with Lower Jaw Removed Found in Australia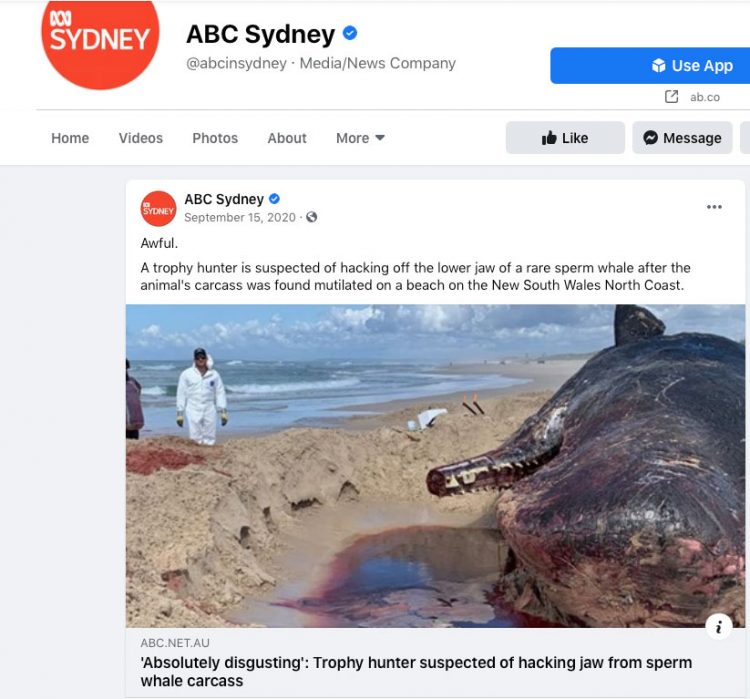 Jan. 3, 2021:  CSIP Marine Vets Try Autopsies of Decaying, Mutilated Sperm Whales: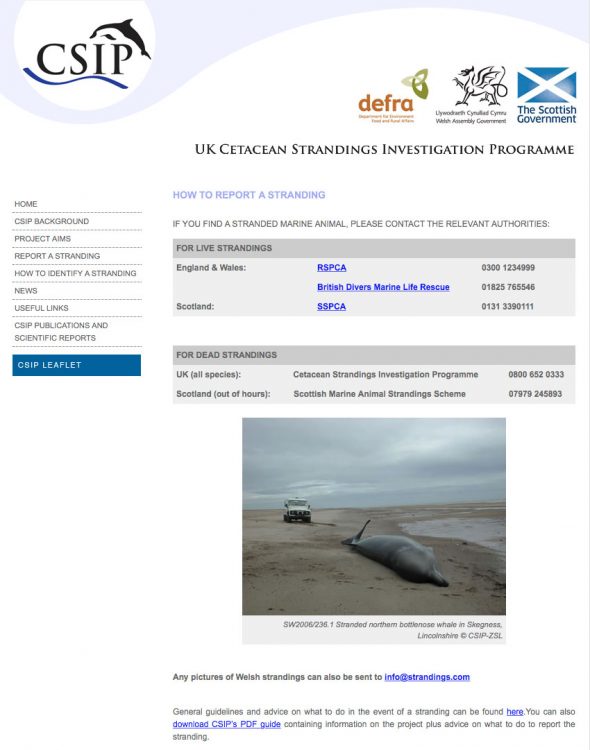 Also see:
—  08-24-2010 – Dead Seals with "Corkscrew" Cuts in Scotland and England
---
More Information:
01-28-2011 – New Year 2011 – Bird, Fish, Penguin, Crab Deaths and More Corkscrew-sliced Seals on North Norfolk, England Coast
05-11-2020 – What Beheaded Young Seals in Mid-April 2020 On Beaches in Nova Scotia, Newfoundland and Labrador? With mp4 video.
05-24-2012 – More Than 1,000 Dolphins Dead in Northern Peru Since January – Acoustic Trauma? Biotoxins? Natural Causes?
02-24-2012 – 179 Healthy Common Dolphins Have Stranded in Cape Cod Since January 12, 108 Have Died and Cause Still Unknown
---
Websites:
"Postmortems and removal of stranded Withernsea sperm whales," December 29, 2020, Yorkshire Post:  https://www.yorkshirepost.co.uk/news/people/postmortems-and-removal-stranded-withernsea-sperm-whales-take-place-council-admit-onlookers-have-been-climbing-their-carcasses-3080879
"Mutilated Dolphins Washing Up On UK Coasts," March 16, 2008, WDC Kidzone:  https://www.wdcs.org/news.php?select=33

© 1998 - 2021 by Linda Moulton Howe.
All Rights Reserved.