"I felt it on the northwest side and would describe it as feeling like a seismic waveform originating from the ground and not the sky."
— Reporter Dan Marries, KOLD-TV, Tucson, Arizona, February 3, 2021
"Residents in Audenshaw, Denton and Dukinfield, (Manchester region) U. K. reported hearing the noise before 10 PM on January 24th, with some also saying they saw a flash of orange light."
— Manchester Evening News, January 25, 2021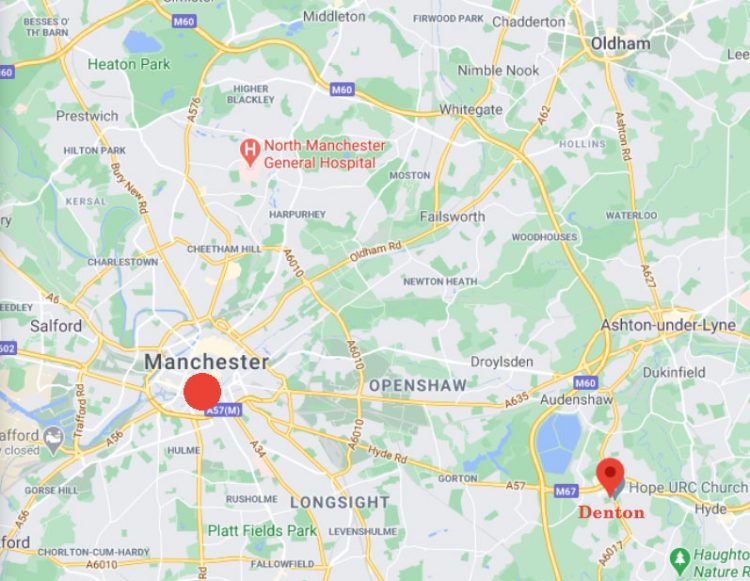 UPDATE  February 8, 2021 Albuquerque, New Mexico – The Manchester Evening News in the U. K. headlined on January 25, 2021,  "Mystery surrounds loud bang heard across Tameside on Sunday night (January 24, 2021) — it was caught on camera … with some describing as like a 'sonic boom' with a flash of orange light. Reports to police and media were from residents in Audenshaw, Denton and Dukinfield right before 10 PM local time. Here is CCTV video captured by one resident in Denton with a very loud boom sound at 9:53 PM local time.
Sunday, January 24, 2021, at 9:53 PM local time: This CCTV video captured loud boom sound that is replayed in this video provided by Andy Robertson, a resident of Denton, U.K.
---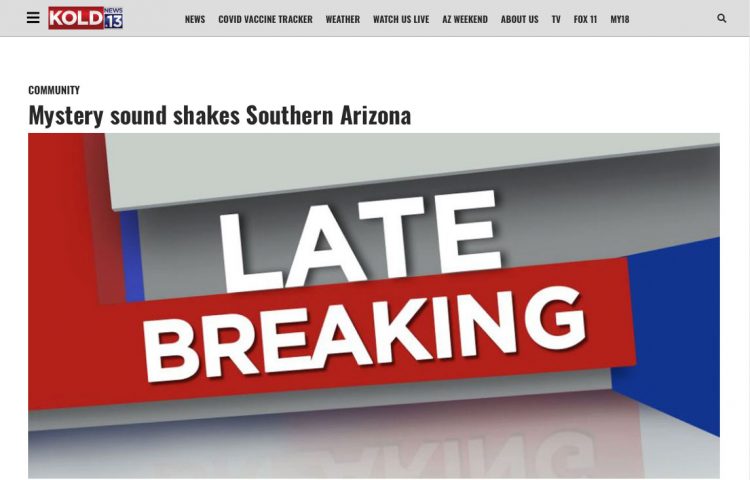 February 4, 2021  Tucson, Arizona – Yesterday, February 3, 2021, at 12:12 pm in Tucson, Arizona,  KOLD-TV Channel 13 reported "Mystery Sound Shakes Southern Arizona" between Green Valley and Picture Rocks (maps below). Reporter Dan Marries in KOLD-TV broadcast announced, "I felt it on the northwest side and would describe it as feeling like a seismic waveform originating from the ground and not the sky."  Davis-Monthan AFB said none of its aircraft had caused sonic booms, when jets travel faster than the speed of sound. Further, the U.S. Geological Survey had no record of seismic activity around noon time Wednesday, February 3, 2021. But two years ago, also in the Tucson region, there were other loud house-shaking booms that produced seismograms at the University of Arizona Department of Geosciences.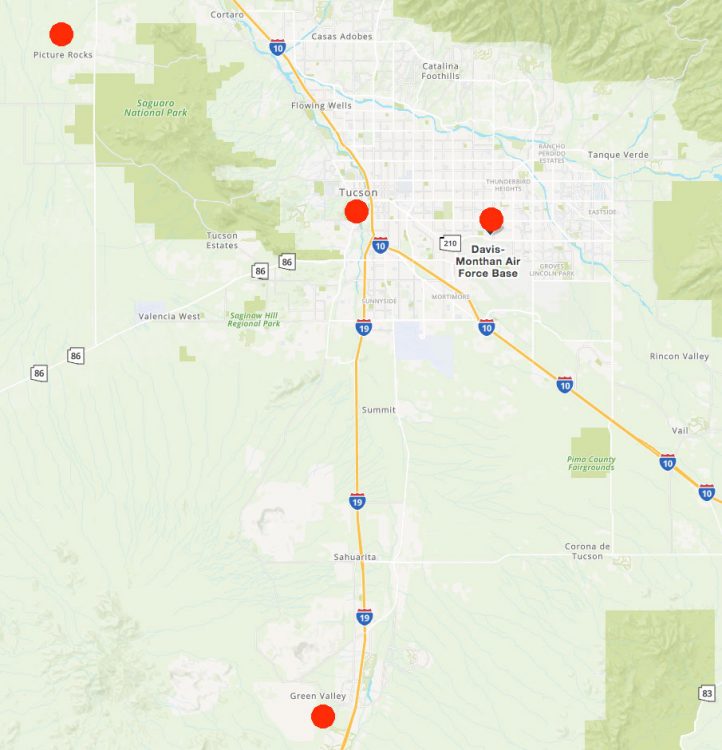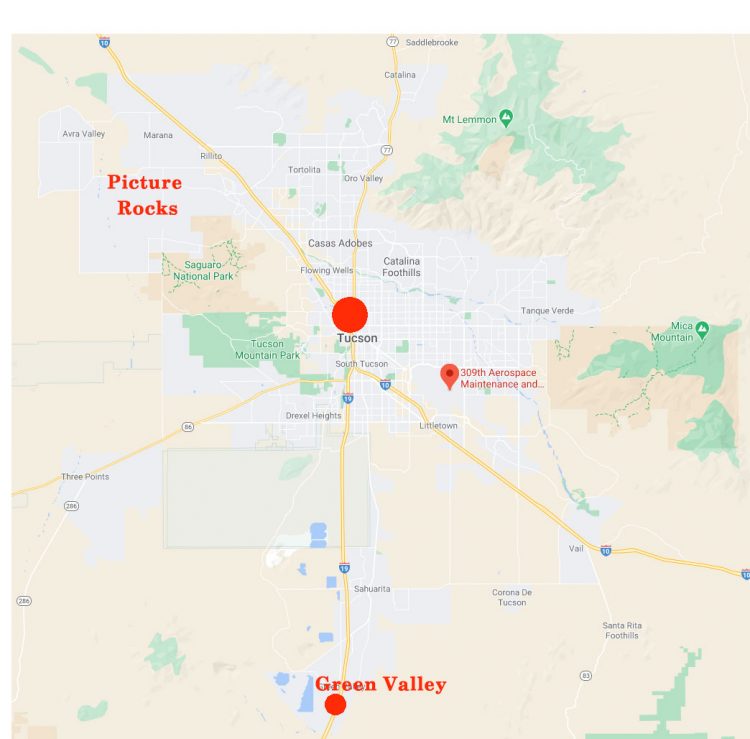 From January – March 28, 2019,
More House-Shaking Booms
Almost exactly two years ago on February 5, 2019, at 8:39 am local time, the Pima County Sheriff's Department received "a large number of calls" from residents reporting a loud boom that shook houses and rattled windows in northwest Tucson near Ina and I-10.  Reporters called three military bases to see if jets breaking the sound barrier might explain the persistent booms. But Davis-Monthan AFB Tucson, the 162nd Fighter Wing and Luke AFB in Phoenix had no sonic booms matching the 8:51 AM public reports. And there were no recorded earthquakes either. There was a similar rumbling boom report six days earlier on January 31, 2019, at 8:51 AM. None of those booms were explained.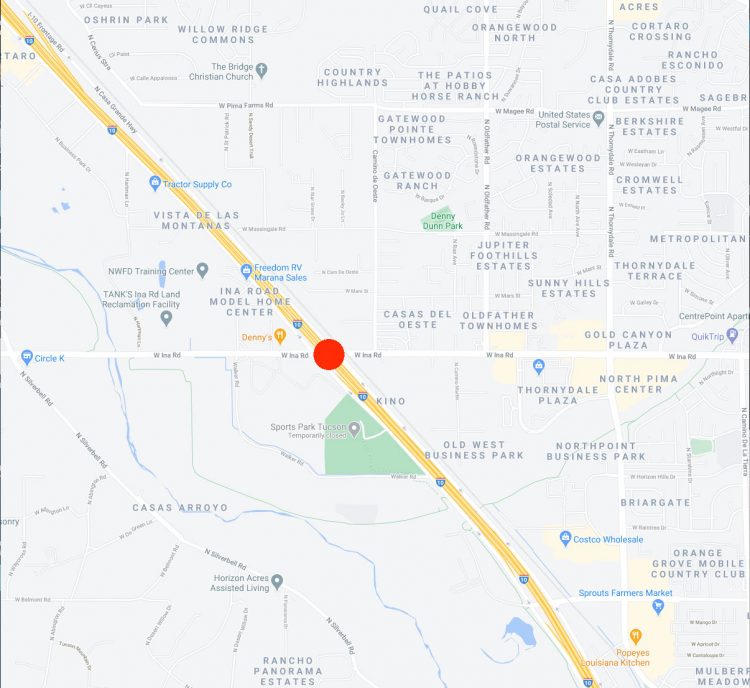 March 28, 2019 "Longest Seismometer Reading" of Boom
Then on March 28, 2019, came the longest boom that produced the seismometer readings below. At the University of Arizona Department of Geosciences, Professor Eric Kiser confirmed "the March 28th, 2019,  mystery booms were the longest seismometer reading so far that lasted 40 to 60 seconds." Prof. Kiser says the top, middle, and bottom seismographs are the north/south, east/west, and up/down components of ground motion, indicating the source is either east or west of the area where the rumble was recorded, which would be the Catalina foothills.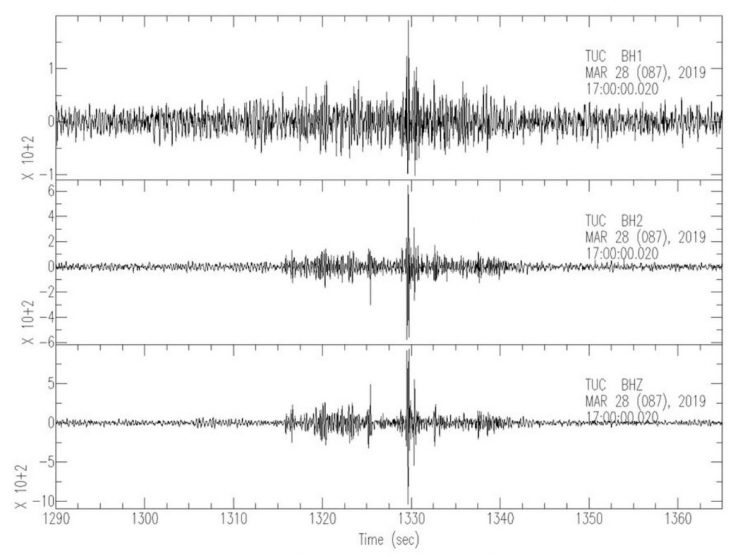 Also see:
12-30-2020 – Mysterious, Ground-Shaking Booms Are Hitting Tucson, AZ, Again and Again.
---
More Information:
04-27-2019 – Singapore Residents Report Loud "Explosion-Like," House-Shaking Sounds On Saturday
04-26-2019 – More Mysterious Booms in Arkansas and Missouri.
12-18-2018 – Mysterious Explosions Persist in Phoenix and Glendale, Arizona. Listen to audio.
08-04-2018 – Huge Mysterious Booms in Maryville, TN from July 30 – Aug. 4
01-09-2018 – Blast of Light, Huge Boom and Ground Shaking "Over Thousands of Miles in Russia"

---
Websites:
"Mystery Sound Shakes Southern Arizona," February 3, 2021, Tucson's KOLD-TV:  https://www.google.com/search?client=firefox-b-1-e&q=%22Mystery+Sound+Shakes+Southern+Arizona
"Mysterious Boom Shakes Tucson Area Again," December 29, 2020, KOLD-TV Channel 13 News, Tucson":  https://www.azfamily.com/news/ap_cnn/mysterious-boom-shakes-tucson-area-again/article_e993fb74-4a0d-11eb-b97f-2fc99393840a.html

© 1998 - 2021 by Linda Moulton Howe.
All Rights Reserved.