"Perseverance has safely landed on Mars!"

— NASA JPL Mission Control, February 18, 2021, near 2 PM Mtn.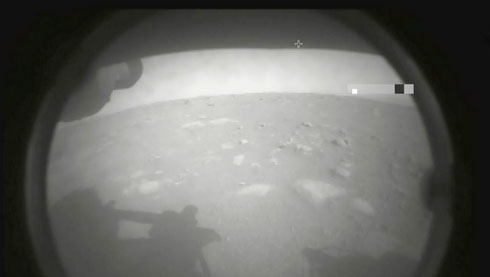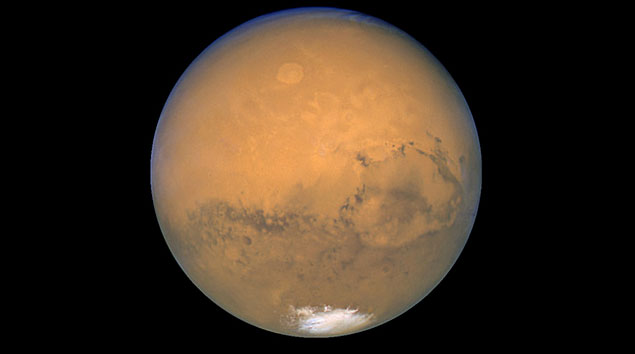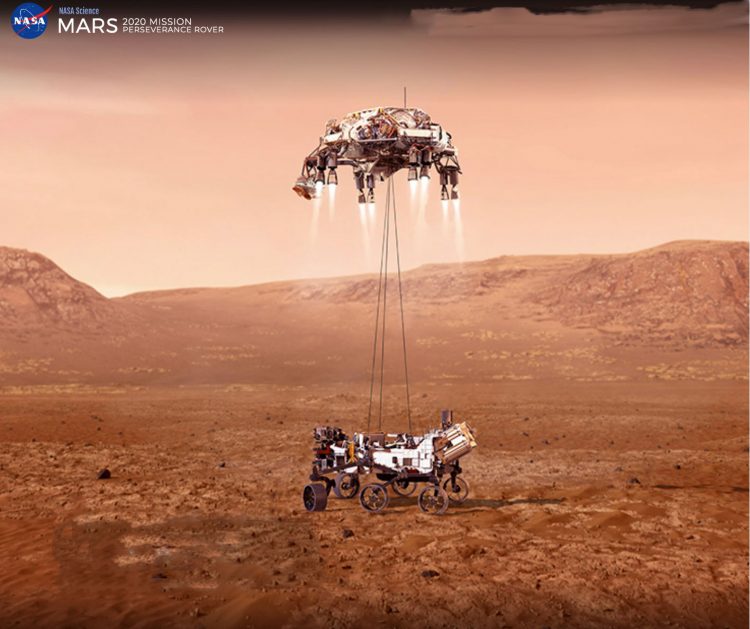 February 18, 2021  NASA Mission Control, JPL, Pasadena, California – Mars landings are never a sure thing and there's never been a NASA try quite like this one before. Perseverance weighs 2,260 pounds (1,025 kilograms) and is a nuclear-powered rover built by U. S. scientists to seriously search for signs of life on Mars.  Some 2,000 scientists, engineers, and others have been working for months to get to this day when the large Perseverance will try to safely land in the Jezero crater today. JPL Mission Control is doing live coverage. Everyone is worried about the "7 minutes of terror" when the precision planning works, or it doesn't to get Perseverance safely on the red dust.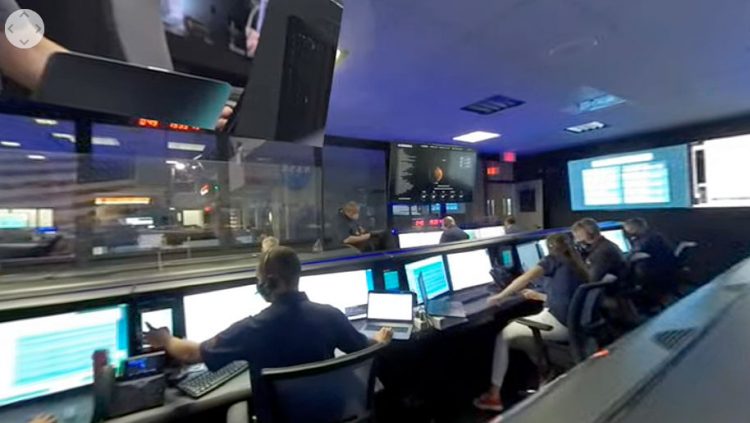 Landing In Ancient Lake Called "Jezero Crater"
The Jezero crater was picked in order to look for evidence of ancient or present life in soil that was once a big lake. Jezero exposes rocks that are between 3.5 to 4 billion years old.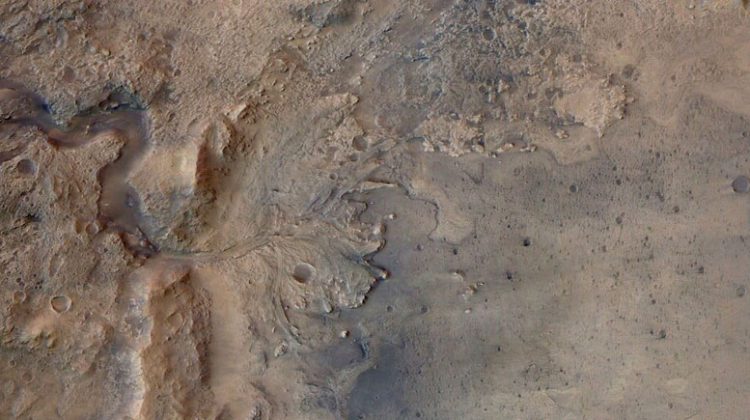 Is? Was? There Life On Mars?
Based on everything we know about Mars in the past when it had lots of water, it makes sense that there could have been various life forms during that watery time on the red planet.
NASA/JPL reports:  "Scientists believe the Jezero Crater area was once flooded with water and was home to an ancient river delta. The process of landing site selection involved a combination of mission team members and scientists from around the world, who carefully examined more than 60 candidate locations on the Red Planet. After the exhaustive five-year study of potential sites, each with its own unique characteristics and appeal, Jezero rose to the top.
Jezero Crater tells a story of the on-again, off-again nature of the wet past of Mars. More than 3.5 billion years ago, river channels spilled over the crater wall and created a lake. Scientists see evidence that water carried clay minerals from the surrounding area into the crater lake. Conceivably, microbial life could have lived in Jezero during one or more of these wet times. If so, signs of their remains might be found in lakebed or shoreline sediments. Scientists will study how the region formed and evolved, seek signs of past life, and collect samples of Mars rock and soil that might preserve these signs.
History of U. S. Mars Landing Sites,
Including Perseverance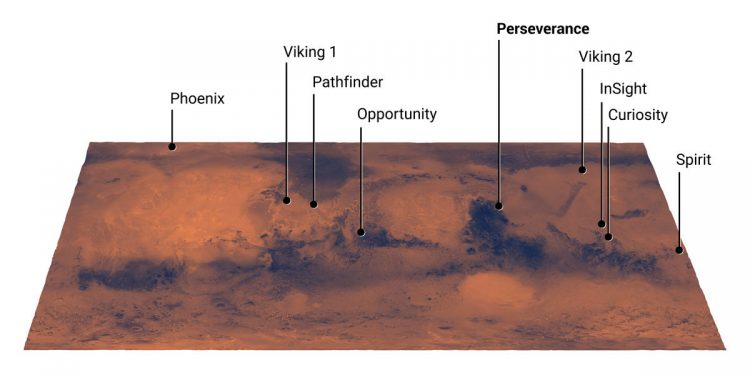 ---
More Information:
12-19-2020 – A. I. Robot Dogs Training to Explore Caves On Mars.
---
Websites:
NASA Mars Mission Perseverance Rover: https://mars.nasa.gov/mars2020/mission/science/landing-site/

© 1998 - 2021 by Linda Moulton Howe.
All Rights Reserved.