"Most of the turtles are stranding from the ocean with lethargy and low glucose not able to swim."
— Shanon Gann, Brevard County, Florida, Zoo Sea Turtle Healing Center
"We haven't seen a blade of sea grass this year. So those poor manatees in Brevard County are starving to death."
— Leesa Souto, Ph.D., Exec. Dir., Marine Resources Council, Orlando, Florida
March 12, 2021  Brevard, Florida –   Green sea turtles have been coming ashore from the ocean and lagoons in increasing numbers over the past few weeks along the Florida coast from Jacksonville to Brevard County.  They are too weak to swim. They're being taken to the Brevard Zoo and to specialty turtle rehab centers around Florida.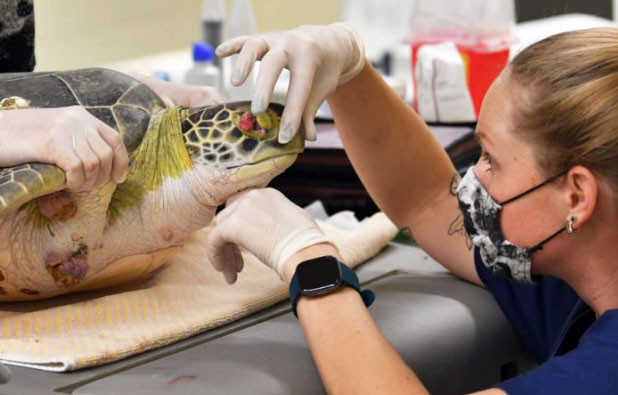 On Tuesday, March 9, 2021, nine turtles were found stranded along the coast. "That's a lot of turtles to come to our facility in just one day. They are covered in barnacles, algae, dirt and sponges. We've had a few that have died and the rest are hanging in there."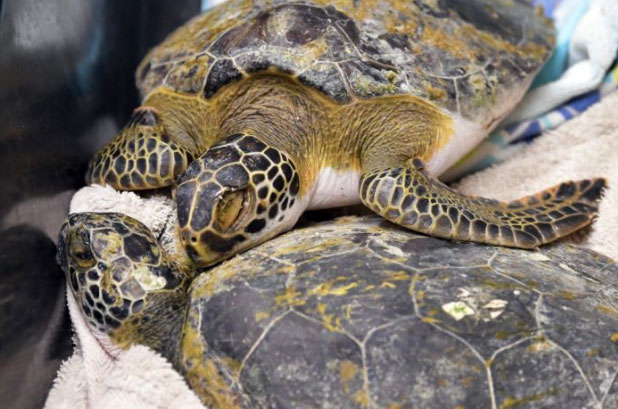 More Than 400 Manatees Have Starved To Death Since January 1st in Florida's Brevard County Indian River Lagoon Region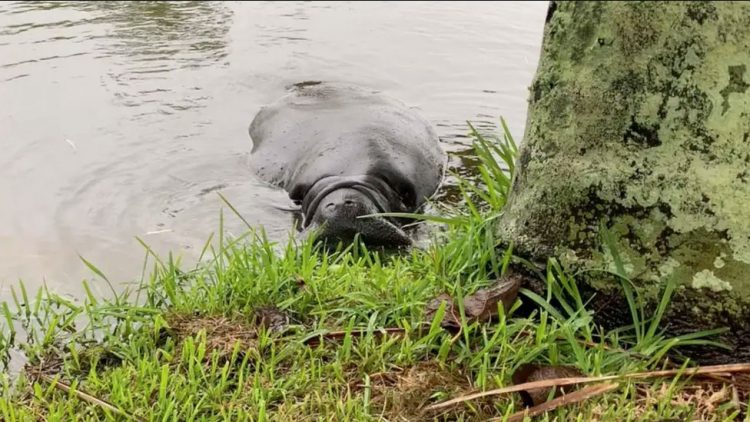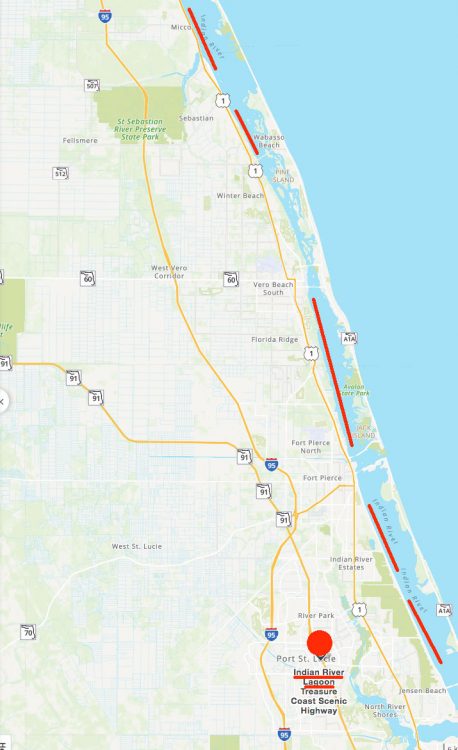 The Florida Fish and Wildlife Conservation Commission's marine pathology lab has been investigating the large manatee death in 2021 and veterinarian Martine de Wit, D. V. M.,  says the water animals "are severely emaciated. Half of the dead manatees are adults. Their guts are empty, their fat and muscle depleted, their livers atrophied and they show other signs of starvation to an extent that I have not seen before in manatees."
Veterinarian De Wit says back in 2011 there was a "superbloom" of algae that dimmed sunlight getting to seagrass for months. Since then, almost 60% of the Indian River Lagoon seagrass in Brevard County has vanished as large algae blooms have repeated. And underneath the thick algae blooms, denied sunlight, the seagrass died. The hungry manatees had to scrounge through the algae and other less nutritious lagoon plants.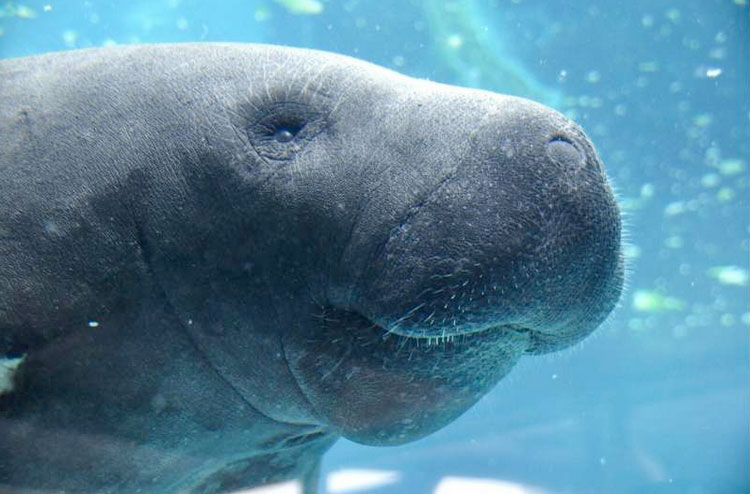 Five years ago in 2016, Florida Wildlife Conservation  biologists investigated malnourished manatees that died from something attacking their nervous systems, causing the water animals to drown.
Florida wildlife officials have now asked the National Oceanic and Atmospheric Administration to declare the manatee die-off an "Unusual Marine Mammal Mortality Event," which would trigger money for a formal federal investigation.
Also see:
01-26-2018 – Climate Warming Is Turning 99% of Baby Green Sea Turtles Female
---
More Information:
09-20-2019 – "Nature Is Unraveling." United States and Canada Have Lost 3 Billion Birds Since 1970.
08-13-2019 – Warning! Toxic Blue-Green Algae Is Poisoning American Lakes, Ponds and Reservoirs Killing Pets.
---
Websites:
What Can You Do to Save Sea Turtles?  https://www.fisheries.noaa.gov/feature-story/what-can-you-do-save-sea-turtles
"Florida manatee deaths surge past 400 in first two months of 2021," Phys.org, March 9, 2021:  https://phys.org/news/2021-03-florida-manatee-deaths-surge-months.html
Living with Florida Manatees:  https://myfwc.com/conservation/you-conserve/wildlife/manatee/
Florida Fish and Wildlife Conservation Commission:  https://myfwc.com/

© 1998 - 2021 by Linda Moulton Howe.
All Rights Reserved.