"Felt it on Martha's Vineyard! A rumbling, then a jolt. A second rumbling a few minutes later."
— Whitney Daily, Twitter, April 2, 2021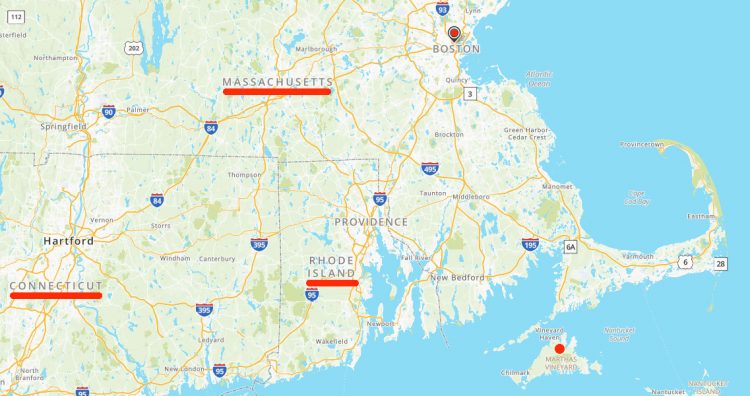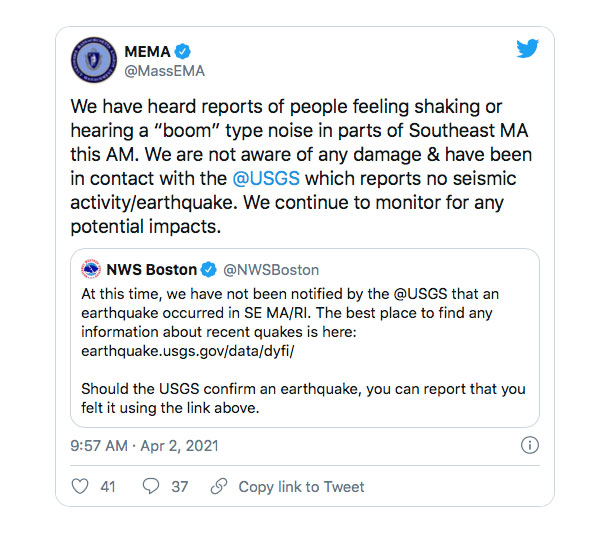 April 2, 2021   Boston, Massachusetts – The U. S. Geological Survey says that it received more than 100 public reports of houses and ground shaking along with a first boom sound followed by a brief silence and another boom. Whitney Daily posted on Twitter, "Felt it on Martha's Vineyard! A rumbling, then a jolt. A second rumbling a few minutes later."
The geographic area of the reports was from north of Boston to the coast of Rhode Island.  Normally such a large geographic area would be associated with a quake magnitude strong enough to be detected by USGS seismometers. But USGS geophysicist Robert Sanders at USGS told NBC-TV news in Connecticut that "nothing was detected."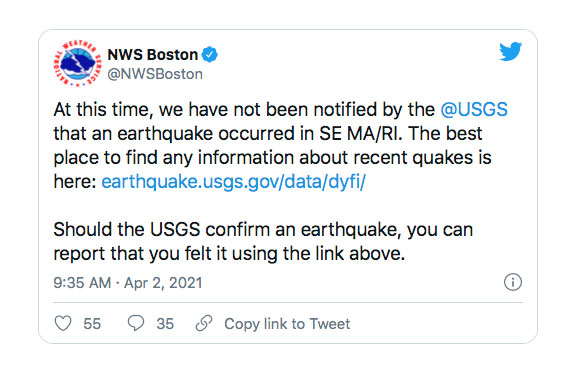 The same kind of loud, ground-shaking, boom followed by silence and then another loud boom has recently been reported in Southern California around San Diego. See my Earthfiles YouTube Channel broadcast on March 17, 2021, for an indepth report about the Southern California mystery.
Also see these Earthfiles reports:
02-08-2021 – Update: Loud Mystery Boom Recorded in Manchester, U. K. — and Loud, Mysterious Ground-Shaking Boom in Tucson, Arizona.
12-30-2020 – Mysterious, Ground-Shaking Booms Are Hitting Tucson, AZ, Again and Again.
---
Websites:
USGS News:  https://www.usgs.gov/news/featured-stories

© 1998 - 2021 by Linda Moulton Howe.
All Rights Reserved.