"These were the first measurements ever performed beneath the ice front of Thwaites glacier. Global sea level is affected by how much ice there is on land, and the biggest uncertainty in the forecasts is the future evolution of the West Antarctic Ice Sheet."
— Anna Wahlin,  Ph.D., Professor of Oceanography, Sweden's University of Gothenburg, and Lead Author of Ran polar submarine's first exploration beneath Antarctica's "Doomsday Glacier"
April 10, 2021 University of Gothenburg, Sweden – The whole ice sheet of West Antarctica accounts for about 10% of the current rate of worldwide sea level rise. One of its biggest glaciers is the Thwaites Glacier, which by itself at its current ice melt rate accounts for 4% of sea level rise in the world each year.  It's also known as the "Doomsday Glacier" because it now has 74,000 square miles of ice,  the size of Florida or Great Britain, that averages 2,000 feet deep.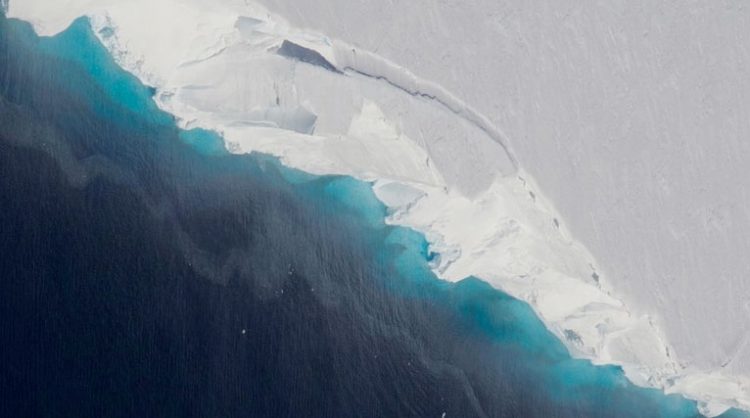 It has been melting at the rate of 50 billion tons of ice per year going into the Southern Ocean. Now at the newly measured rate the warm water below Thwaites is melting the massive, thick glacier even faster and some computer models project if Thwaites glacier completely melted into the Southern Ocean, it could raise sea level 12 feet!
Now, for the first time, a remote robot submarine, Ran, has made high-resolution maps beneath Thwaite for the research project of Anna Wahlin,  Ph.D., Professor of Oceanography, Sweden's University of Gothenburg, and Lead Author of Ran polar submarine's first exploration beneath Antarctica's "Doomsday Glacier."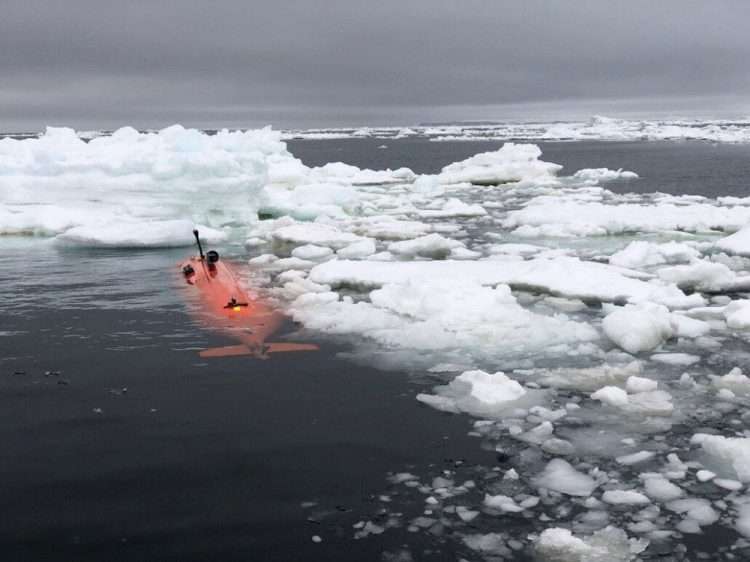 The "Ran" robotic submarine has now confirmed  three different channels carrying warmer water towards Thwaites Glacier.  Variations in salinity, temperature and oxygen content indicate that the area under the glacier is a previously unknown active area where different water masses meet and mix with each other, which is important for understanding the melting processes at the base of the ice. See the April 10, 2021 journal Science Advances for paper in Websites below.
"The channels for warm water to access and attack Thwaites weren't known to us before the research. Using sonars on the ship, nested with very high-resolution ocean mapping from Ran, we were able to find that there are distinct paths that water takes in and out of the ice shelf cavity, influenced by the geometry of the ocean floor," says Dr. Alastair Graham, from the University of Southern Florida.
Also see:
NOAA Sea Level Rise Interactive Viewer:  https://coast.noaa.gov/slr/#/layer/slr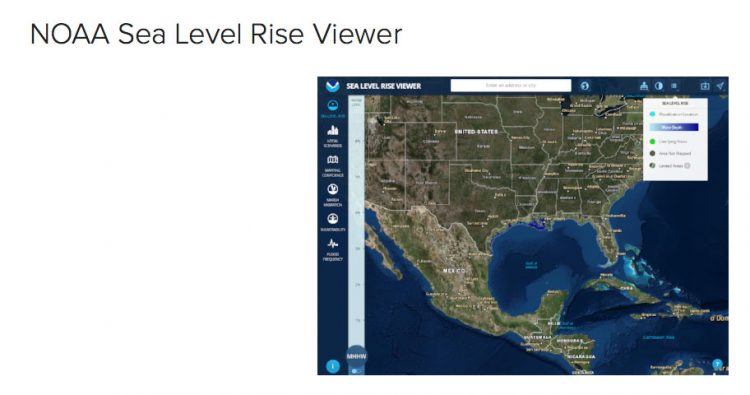 ---
More Information:
Websites:
Science Advances, April 9, 2021:  Pathways and modification of warm water flowing beneath Thwaites Ice Shelf, West Antarctica:"  https://advances.sciencemag.org/content/7/15/eabd7254.full
"'Glacier of the Last Judgment' is analyzed by submarine for the first time and result worries," April 9, 2021, Olhar Digital:  https://olhardigital.com.br/en/2021/04/09/science-and-space/glacier-of-the-final-judgment-is-analyzed-by-submarine-for-the-first-time-and-result-worries/
"Exploration of ocean currents beneath the 'Doomsday Glacier,' April 9, 2021, AAAS Eureka Alert:  https://www.eurekalert.org/pub_releases/2021-04/uog-eoo040821.php

© 1998 - 2021 by Linda Moulton Howe.
All Rights Reserved.