"This subject has such huge import for the human future that nobody really wants to know it's true. The admission that creatures are flying around out there doing whatever they are doing and we have no control over them amounts to a loss of control."
– Bruce Maccabee, Ph.D., U. S. Navy Physicist
Return to Part 1.
January 27, 2006  Thurmont, Maryland – Back in early 1986, physicist Bruce Maccabee listened to USAF geophysicist Hawk talk about the "real Project Blue Book" as described in the mid-1960s by his old friend, USAF Lt. Col. Bob Hippler. Hawk had originally met Col. Hippler in Albuquerque when Col. Hippler wanted to know more about the government's knowledge – and cover-up – of E. T.s and their advanced technologies interacting with Earth. When Hawk met up with Col. Hippler a couple of years later, he was living and working in two worlds ­ one real and secret; the other not real and public. Col. Hippler was trying to find a university willing to investigate UFOs for the U. S. Air Force. Dr. Maccabee concluded that Hippler was part of the government cover-up, "searching for patsies who would be willing to officially come up with the answer the Air Force wanted." And what the Air Force wanted was a white wash that would say there was nothing to UFOs, so the public and media would leave them alone.
At the same time, Hippler emphasized to Hawk that there were two Project Blue Books ­ and Hippler worked for the REAL one. It's now assumed that the authority overseeing the REAL Blue Book was the Special Studies MJ-12 group assembled by President Harry S. Truman. MJ-12 was assigned a TOP SECRET MAJIC "need to know" about the extraterrestrial biological entities and their very advanced technologies ­ facts that MJ-12 decided were better kept to them, in the interest of national security, while they tried to back-engineer whatever E. T. technology they retrieved from crashes, and tried to figure out what the E.T.s wanted.
In 1986, Dr. Maccabee talked to UFO researcher/author, William Moore, about the Hawk interview and Bob Hippler's revelation. Moore tracked Hippler down by phone. But all the real Project Blue Book investigator said was: it happened a long time ago, he didn't want to talk about it, goodbye. And click, hung up the phone.
Hawk also told Dr. Maccabee about autopsies that had been done on extraterrestrial biological entities and the terror that military security guards have had ­ and probably still have ­ about night duty at sensitive military installations such as Area 51 at Nellis AFB, Nevada; Kirtland AFB in Albuquerque; and others. The reason for their terror? The appearance of lights in the sky and security guards who disappeared and never returned.
---
Interview:
Bruce S. Maccabee, Ph.D., Research Physicist, U. S. Naval Surface Warfare Center, Dahlgren Division; Author, The UFO/FBI Connection, The Secret History of the Government's Cover-Up © 2000 and Abduction in My Life © 2001, Thurmont, Maryland: "Hawk is talking about guards in these areas south of where you (Linda Howe) live in Albuquerque ­ the McCormack ranch and all that. And that the guards in areas near Nellis AFB, Nevada, where he was stationed to monitor nuclear tests (seismic studies.) He found out that the guards in these installations were afraid to stay out at night.
WHY WERE THEY SO AFRAID?
Apparently, they had seen lights in the sky and other things and, according to Hawk, guards had disappeared. When they spent nights in some of these areas, they just weren't found the next day. How accurate this is, I don't know. This is what Hawk presumably was told by other guards who were there.
Non-Human Autopsies
COULD YOU PLEASE TALK ABOUT AT LEAST SOME OF THE DETAILS THAT HAWK TOLD YOU HE UNDERSTOOD ABOUT AUTOPSIES OF WHAT WERE CALLED, 'EXTRATERRESTRIAL BIOLOGICAL ENTITIES'?
Hawk said the Navy doctors had 24 academic degrees among the three of them. The question was: Why do they need that many degrees? The answer was that they studied 'humanoids.' The implication being these were not human beings, but of human shape.
They also had some Army doctors acting as advisers to the Navy doctors. What Hippler supposedly said to Hawk was that Hippler was shown photographs of three whole bodies and bits and pieces of others. Three non-human bodies were autopsied at Wright-Patterson AFB (Dayton, Ohio) and doctors doing the autopsies were astounded. There were no esophagus, no stomach and no reproduction system. The blood was not green, but it was somehow different (than human). They were like on the order of 4′ 8″ to 5′ 2″ tall. They had tiny features and tiny bone structure. Their eyes were more slanted than ours, more Oriental. They had long fingers and tiny hands.
From Hawk's testimony, if it absolutely correct, he has indicated there has been a major cover-up from back in the 1950s and 1940s. It's wide and deep, involving things we've heard about in recent years such as the autopsies of aliens and so on. I think a lot of what Hawk said had never been said before twenty years ago. A lot of it is still unknown to most people – the history of this real Project Blue Book. Also, things we haven't gotten into yet about things he was told by a guy by the name of Dale Graff, who was in the Defense Intelligence Agency (DIA). I get the impression that there are a number of secret agencies of the U. S. government involved and people involved.
They treated this subject as if they could talk about it because it was 'not real,' as stated by the phony Project Blue Book. I asked Hawk why he wasn't breaking security regulations by talking about this stuff. He said he was told these things never happened and so it was OK to talk about them.
Why Has U. S. Government Lied About Existence of Non-Humans and Advanced Disc Technology for More Than 50 Years?
THEREFORE, HOW COULD YOU CLASSIFY SOMETHING THAT 'DIDN'T EXIST'?
Right. I suspect that the government right now is caught in its cover-up tradition. They've established a tradition that there is nothing to flying saucer reports. That tradition was established way back in 1947, or even before, and they stuck to it. If they switched and said, 'They are real,' that would swamp the government with people asking questions of 'What do we do about it?' and 'What are they doing here?' Those are questions that still might not have clear answers. We don't know.
BUT IT WAS LIE. THE POLICY HAS ALWAYS BEEN A LIE. WHY SUCH A SERIOUS LIE FOR SO LONG?
It could be that the information they are covering up they figure would be extremely detrimental to civilization if they released it. The other alternative is: they don't know what is going on and they don't want to admit it. As I said, they've established their tradition that there is nothing to it and they are just plain going to stick to it ­ try to keep their heads buried in the sand as long as they can.
Dale Graff, Defense Intelligence Agency, and Remote Viewing of Discs
[ Editor's Note: Around late 1976 to 1977, Dale Graff, then a physicist with the Air Force's Foreign Technology Division (FTD), gave a remote viewing contract to the Stanford Research Institute research team of Hal Puthoff and Russell Targ. Graff wanted to replicate some Soviet psi experiments done in submarines, as well as test the Soviet hypothesis that psi was transmitted via ELF (extremely low frequency) electromagnetic waves. These test were conducted in July 1977, with the help of Stephan Schwartz. See Jim Schnabel, Remote Viewers: The Secret History of America's Psychic Spies, Dell, 1997, pp. 206-7.)Graff was stationed at Wright Patterson-Air Force Base, Dayton, Ohio, and had taught a class on parapsychology at a local community college. He had also started a small, informal group of remote viewers at the base. (Ibid. p. 217.)Graff had continued to task SRI on behalf of the Air Force for the next few years. In 1980, he won a fellowship for "exceptional analyst" within the intelligence community, and planned to take two years off to conduct research in other laboratories such as SRI; a psychokenesis lab in Princeton, N. J.; a J.B. Rhine-affiliated lab in Durham, NC; and a Department of Energy lab where microwave weapons were being studied. His fellowship was revoked by the office of the Air Force Chief of Staff, and with the encouragement of Jack Vorona, he retired from the Air Force and moved to the Defense Intelligence Agency, where he ran the Advanced Concepts Office. (Ibid. pp. 227-8, 334.) Graff served briefly as the branch chief of the operational unit of Star Gate from around 1982 or 83 until he resigned in summer of 1993. (Ibid. p. 381.) Graff is evidently now touring the new age conference circuit. ]
WHAT ROLE DID DALE GRAFF FROM THE DEFENSE INTELLIGENCE AGENCY PLAY IN THIS PERIOD THAT YOU TALKED ABOUT WITH HAWK?
I'm not sure what his role was. Certainly, he told Hawk quite a few things about Air Force or military activities in respect to aliens and craft. But Dale Graff was plugged strongly into the remote viewing stuff. There is an intersection here between way out stuff beyond normal mental capabilities and UFOs. The RV (remote viewing) guys started up in the mid-1970s. We're talking about Hal Puthoff and Russell Targ who got a contract from the C.I.A. to do work at the Stanford Research Institute (SRI in Palo Alto), if I'm recalling correctly, to investigate the possibility of remote viewing. To their great surprise, from what I read, some of the remote viewers came up with flying saucers. In other words, they remotely viewed flying saucers.
I personally knew one guy, Eldon Byrd. Byrd happened to work at the Naval Surface Warfare Center where I worked at the time. That's how I happened to meet him. Eldon became world famous for an experiment he did with Uri Geller using a metal called "nitinol" (nickel-titanium) invented at the Naval Research Laboratory. That was so-called 'memory metal.' According to Eldon Byrd's description of what happened, Geller ­ by just rubbing the (nitinol) wire – changed its shape memory. Under ordinary circumstances, you would have to raise it to several hundred degrees Centigrade, to red hot, in order to do that. Geller was a deep believer in extraordinary mental powers such as remote viewing and telekinesis.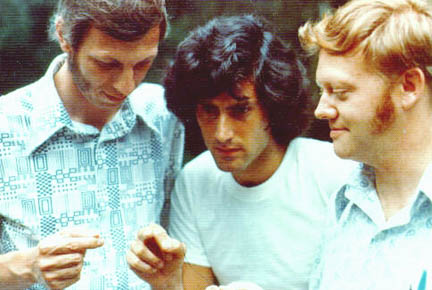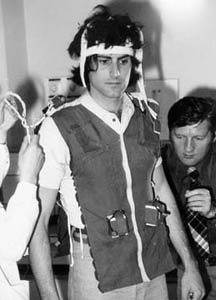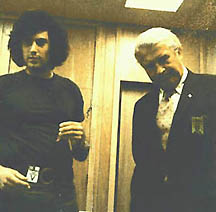 From the RV point of view, you had these RV guys remotely viewing flying saucers quite by accident. And from the flying saucer side, we had these abductee reports where the abductees talked about hearing words in their head, apparently coming from these creatures. But the creatures were not moving their lips and there was no sound involved. It's like direct communication into your brain. That sounds very much like some sort of telepathy, which is an extraordinary mental ability. This guy, Dale Graff, was some how plugged into both remote viewing and the E.T./UFO research.
When Will the U. S. Government Tell the Truth?
AFTER SO MANY YEARS OF HAVING RESEARCHED SO MANY E. T. AND DISC CASES OVER THE YEARS, WHAT IS YOUR PERSONAL PERSPECTIVE IN 2006 ABOUT WHAT THE AMERICAN GOVERNMENT MIGHT DO IN TERMS OF FINALLY TELLING THE TRUTH ABOUT EXTRATERRESTRIAL BIOLOGICAL ENTITIES AND THEIR TECHNOLOGIES?
I don't think the U. S. government is going to say anything until everything is out there somehow independently of the government. Then, the government might admit that it knew all along. But I don't think they are going to do anything positive in terms of a release of information on an official level.
WHY?
Well, for one thing, I think it's this tradition situation. Another thing, I think if they suddenly admit it's all real, or some of it is real, they are going to be absolutely swamped ­ it will almost shut the government down with all the questions that are going to be asked.
A third thing is that they might say, 'Well, the information is so unusual or horrendous or whatever that we're worried about civilization falling apart. We really can't afford to have that happen yet. (laughs) It really depends on what sort of information they have.
Worldwide Animal Mutilations and Human Abductions
DO YOU THINK IT IS THE HARD PHYSICAL EVIDENCE OF THE WORLDWIDE ANIMAL MUTILATIONS AND HUMAN ABDUCTION SYNDROME THAT ARE LARGELY KEEPING THE GOVERNMENT QUIET, ALONG WITH THEIR OWN CULPABILITY IN ATTACKING THE DISCS AND HAVING RETALIATION BY A TECHNOLOGY THAT THEY CANNOT COPE WITH?
Certainly, if the U. S. government finally said, 'It's all real and there's nothing we can do about it' ­ that would be bad news for the government ­ for ALL governments. Whether or not that is the situation ­ if they think they cannot do anything about it – I don't know. But, like I said, I don't think they are going to say anything until the answer is out there and then admit they knew it all along.
You have to understand, the number of people who are truly in the know is probably very small. Most of the government has suffered along with virtually everybody else with what I call a 'self cover-up.' This subject has such huge import for the human future that nobody really wants to know it's true. The admission that creatures are flying around out there doing whatever they are doing and we have no control over them amounts to a loss of control.
So, if this is a situation and the government knows we have no control, the government realizes itself it would lose control of the situation if it were to admit that. Of course, it would have profound implications for our understanding of our place in the universe. Also, the history of the human race might be different from what we think, what we've been told. Science and religion and economics and all sorts of things would be severely impacted.
Different Non-Human Types and Agendas?
COMPLICATING ALL OF THIS IS WHAT EMERGES FROM SO MANY PEOPLE – WHETHER MILITARY, INTELLIGENCE OR THE ABDUCTION SYNDROME – THAT THERE ARE MORE THAN ONE TYPE OF NON-HUMAN. THOSE TYPES INCLUDE THE SO-CALLED 'BLOND NORDICS' AND 'REPTILIANS' IN ADDITION TO THE GREY EBENS. THEREFORE, IF IT IS A MIXED BAG OF MULTIPLE SPECIES WITH MULTIPLE AGENDAS AND YOU WERE IN THE SHOES OF THE PRESIDENT AND THIS GOVERNMENT, WHAT WOULD YOU DO?
Give the shoes to somebody else! (laughter)
WHICH IS APPARENTLY WHAT EVERYONE HAS BEEN TRYING TO DO DECADE AFTER DECADE.
We're talking about something that's related to the ethics of the creatures, or the E. T.s, or whatever. The fact that they haven't landed and just taken over might be an indication of their own ethics. They realize that our society has grown up assuming that we're the only intelligent life around and maybe the only intelligent life in the universe. To realize that we're not and there are other creatures around doing things that we can't do and we have no control over, would be a shock to our civilization and it might fall apart.
One thing I do worry about is whether the information that filters into the culture is an accurate portrayal of what these creatures really are. It might be that we really don't know, but any portrayal at all is maybe better than none. Or it could be that the portrayals that we are getting are totally wrong and that could be bad. But we just don't know.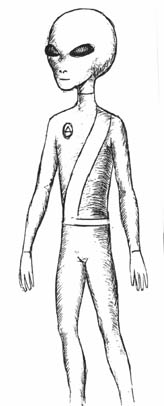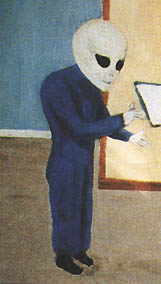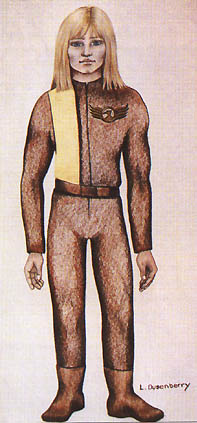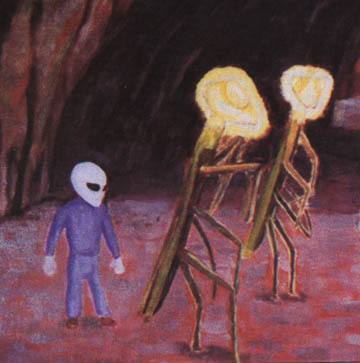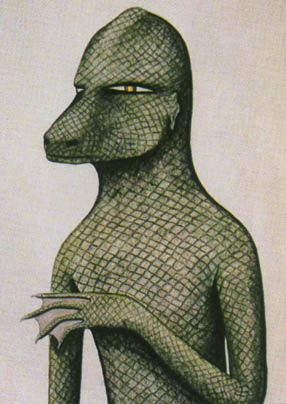 'Earth's Secret War'?
If you assume that Hawk's story about a jet attacking and being shot down is true (See Part 1, Misawa, Japan, Spring of 1959), you have to assume that the government was operating on two tracks ­ or maybe that the government got slapped down. We know that in 1952 when there was this monstrous amount of sightings, there was even a news story saying that pilots had been ordered to fire on these objects if they wouldn't land. If you couldn't get the object to land, shoot at it, basically.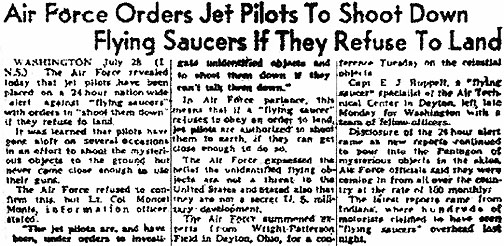 Even Edward Ruppelt, former head of the USAF (public) Project Blue Book begins his book about a pilot who fired on a UFO, a flying saucer.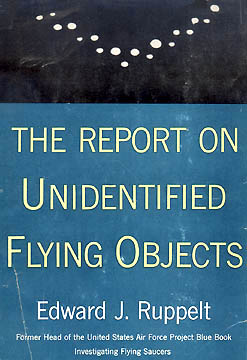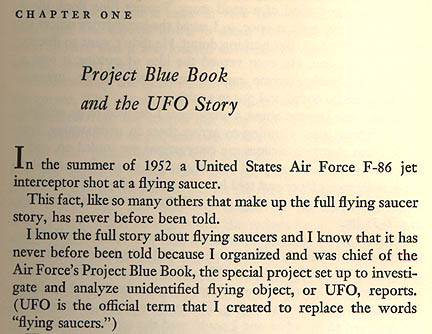 LEN STRINGFIELD TOLD ME HE HAD FIRSTHAND KNOWLEDGE THAT WE HAD A STANDING ORDER FROM THE END OF THE 1940S UNTIL AROUND 1952 to 1954 TO SHOOT DOWN THE DISC TECHNOLOGY. LEN SAID: 'WE LOST SO MANY PILOTS TRYING TO CARRY OUT THAT ORDER. IT WAS RESCINDED.'
Well, I wouldn't be surprised. I don't know about losing a lot of pilots, but I wouldn't be surprised that there had been an order. Then you have Hawk's story about a USAF plane being shot down or captured by the disc on radar in 1959.
ESPECIALLY WHEN I THINK BACK TO A MAN WHO HAD WORKED IN WASHINGTON, D. C. IN A HIGHLY CLASSIFIED POSITION AND TOLD ME: 'WE'RE DEALING WITH EARTH'S SECRET WAR.' AND IF THAT 'EARTH'S SECRET WAR' WAS GOING ON IN THE 1940S, THE 1950S, AS HAWK KNEW FIRSTHAND, AND INTO THE 1960S AND 1970S – AND PERHAPS EVEN NOW AS WE GO INTO THE 21ST CENTURY – WHAT ARE THE IMPLICATIONS FOR OUR FUTURE IN RELATIONSHIP TO SOMETHING THAT CAN MUTILATE ANIMALS WORLDWIDE USING A BEAM TECHNOLOGY THAT CAN ALSO BE APPLIED TO PEOPLE?
Yes. I don't know. But like J. Allen Hynek (Northwestern University astronomer; adviser to USAF; and founder of the Center for UFO Studies, CUFOS) said when asked: 'How do you live with this stuff?' Allen said, 'I live with it every day as if it were not real.'
AND THAT IS THE GOVERNMENT'S OFFICIAL POSITION.
(laughs) That IS their official position ­ it isn't real. The big problem is that you don't know what their (E.T.s') goals are. So, you don't know necessarily how to react or what sort of policy to formulate. If they all loved us and we decide to form a policy of retaliation, we might turn them from friends into enemies.
On the other hand, if there are creatures out there slavering to eat us (laughs) and we formulate a policy of love, we might make a nice meal with no resistance at all. So, without knowing exactly what the non-humans are going to do, it's kind of hard to decide what sort of 'exopolitics' to develop.
THAT MIGHT BE THE REASON WHY THERE HAS BEEN SUCH A STRICT AMERICAN POLICY OF DENIAL FOR MORE THAN 50 YEARS ON A SUBJECT IN WHICH IT IS BECOMING VERY CLEAR THROUGH LEAKED DOCUMENTS – AND PEOPLE LEAKING, LIKE HAWK – THAT OUR GOVERNMENT HAS A TREMENDOUS AMOUNT OF KNOWLEDGE ABOUT WHAT THEY DEFINE AS, 'EXTRATERRESTRIAL BIOLOGICAL ENTITIES.' THEY DON'T WANT THE PUBLIC AND THE MEDIA TO HAVE THE FACTS BECAUSE THE MJ-12 CONTROLLERS STILL MIGHT BE CONFUSED ABOUT WHAT THE AGENDAS ARE?
U.S. Government and E. T. Communications?
Yes. You can go beyond Hawk and beyond autopsies of aliens to the idea that there have been communications going on. There is the Holloman AFB communication scenario, for example. Or most recently, the SERPO-type of scenario distributed on the web. (See SERPO website link below.)
AN EXCHANGE (OF HUMANS) TO ANOTHER PLANET.
An exchange, which is really about as far as you can go, I guess. Or if you pick something like the David Jacobs (human abduction investigator) scenario of integration of E.T.s with humanity by hybridization. Either one of these situations, you would assume that you would learn a lot about the aliens (in the exchange) in what they are doing, why they are doing it, how they are doing it, how long it is going to take to get something done ­ whatever that amounts to.
The problem there is that we have very tenuous sources of information, like this guy 'Anonymous,' who is telling us all about SERPO. What can you believe? And what can you forget? What is believable and what is not?
I WAS TOLD IN THE 1980S THAT WE HAD AN EXCHANGE PROGRAM – PERHAPS BEGINNING ON APRIL 25, 1964, – IN WHICH SOME HUMANS FROM THE UNITED STATES WENT TO ANOTHER SOLAR SYSTEM DESCRIBED AS ZETA RETICULI I AND II (37.5 light-years from Earth). ALLEGEDLY, AT LEAST THREE HUMANS WERE THERE FOR A PERIOD OF TIME AND AT LEAST ONE CAME BACK TO REPORT. IF THAT REALLY HAPPENED, BRUCE, WHY WOULDN'T ALL OF THAT INFORMATION HAVE FINALLY BEEN GIVEN TO THE WORLD AS HARD PROOF EVIDENCE OF OTHER INTELLIGENT LIFE IN THE UNIVERSE, UNLESS THERE IS SOMETHING THAT DISTURBS OUR GOVERNMENT?
Yes, something about that information might make somebody in the government think it's too hot to handle.
WHAT DO YOU THINK THAT COULD BE?
I suppose that if they were to come out and say, 'We belong to them.' You could ask, 'Is this any different than religion?' (laughs) But it would really bring things home more. You have these creatures presumably coming down and abducting people, mutilating animals, having direct interaction with human lives. We don't know what the non-humans are doing or why they are doing it.
BUT THAT THE REASON MIGHT BE BECAUSE THERE IS AN INTIMATE HISTORICAL RELATIONSHIP BETWEEN THOSE BEINGS AND THE BEINGS ON THIS PLANET?
Yes, that is certainly possible. And to admit to something like that would cause major shocks in our culture and cultures of the world."
Return to Part 1.
---
More Information:
The drawings of different non-humans by eyewitnesses are from my book, Glimpses of Other Realities, Vol. I: Facts & Eyewitnesses © 1994 and available at the Earthfiles Shop.
For more about American military aggression against UFOs, crash/retrievals and UFO retaliation, please see reports below in Earthfiles Archives :
01/17/2006 —  Part 9 – Peculiar Phenomenon: Early United States Efforts to Collect and Analyze Flying Discs

01/09/2006 —  Part 8 – Peculiar Phenomenon: Early United States Efforts to Collect and Analyze Flying Discs

01/03/2006 —  Part 7 – Peculiar Phenomenon: Early United States Efforts to Collect and Analyze Flying Discs

12/31/2005 —  Part 6 – Peculiar Phenomenon: Early United States Efforts to Collect and Analyze Flying Discs

12/27/2005 —  Part 5 – Peculiar Phenomenon: Early United States Efforts to Collect and Analyze Flying Discs

12/24/2005 —  Part 4 – Peculiar Phenomenon: Early United States Efforts to Collect and Analyze Flying Discs

12/24/2005 —  Part 3 – Peculiar Phenomenon: Early United States Efforts to Collect and Analyze Flying Discs

12/21/2005 —  Part 2 – Peculiar Phenomenon, Early United States Efforts to Collect and Analyze Flying Discs

12/19/2005 —  Part 1 – Peculiar Phenomenon: Early United States Efforts to Collect and Analyze Flying Discs

05/03/2005 —  Part 3: Japan Air Lines Pilot Interview About November 1986 UFO Encounter

05/03/2005 —  Part 2: Japan Air Lines Pilot Interview About November 1986 UFO Encounter
05/02/2005 —  Part 1: Japan Air Lines and Mile-Diameter UFO, November 1986, Drawings and Transcript

04/17/2005 —  1949 Aerial Disc Covered-Up By Project Blue Book As "Kite"

04/14/2005 —  "Battle of Los Angeles" On February 25, 1942: America Fired At A UFO

02/11/2005 —  Story Behind "Inflation-Theory Implications for Extraterrestrial Visitation"
12/30/2004 —  Audience Feedback About Earthfiles "September 12, 1952: America's 'Secret War'?"

12/30/2004 —  September 12, 1952: America's "Secret War"? Part 3: Nuclear Physicist Stanton Friedman

12/30/2004 —  September 12, 1952: America's "Secret War"? Part 2: USAF Starfire Disappeared

12/30/2004 —  September 12, 1952: America's "Secret War"? Part 1: UFO Retrieval in Flatwoods, W. Va.

12/22/2004 —  Part 2: "Reasons Why U.S. Government CAN'T Release Truth About UFOs!"

12/22/2004 —  Part 1: "Reasons Why U.S. Government CAN'T Release Truth About UFOs!"

12/10/2004 —  Part 3: "Peculiar Phenomena," V-2 Rockets – and UFOB Retaliation?
12/07/2004 —  Part 2: "Peculiar Phenomena," V-2 Rockets – and UFOB Retaliation?

12/04/2004 —  Part 1: "Peculiar Phenomena," V-2 Rockets – and UFOB Retaliation?

11/12/2004 —  Strange Metal Pieces from Plains of San Agustin Alleged UFO Crash Site Analyzed.
10/23/2004 —  1948 Aztec, New Mexico UFO Crash: Policemen, Disk and Humanoids

08/18/2004 —  New Mexico Gov. Bill Richardson Wants More Investigation of 1947 Roswell UFO Crash

05/04/2001 —  Part 3 – Retired Army Sergeant Describes 1969 Film of Unidentified Craft

04/30/2001 —  Part 2 – Former U.S. Army Sergeant Describes 1969 Film of Non-Human Entities

04/29/2001 —  Part 1 – Former Army Sergeant Describes 1969 Film of Alien Craft and Entities
04/02/2000 —  Secret Radar Stations in New Mexico, Part 2
04/02/2000 —  Secret Radar Stations in New Mexico, Part 1
---
Websites:
Bruce Maccabee, Ph.D.: http://brumac.8k.com
MJ-12 Documents: http://www.majesticdocuments.com
Project SERPO: http://www.serpo.org/
Uri Geller: http://www.uri-geller.com/


© 1998 - 2019 by Linda Moulton Howe.
All Rights Reserved.