"What was so important to these early people that they gathered to build (and bury) the stone rings? The gulf that separates us from Gobekli Tepe's builders is almost unimaginable."
- Smithsonian Reporter Andrew Curry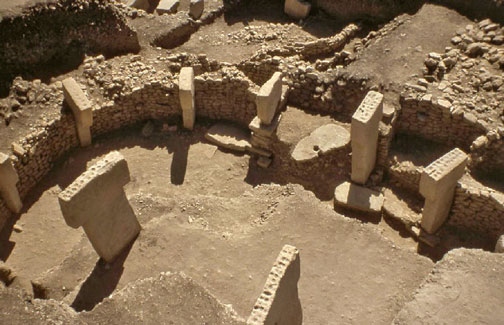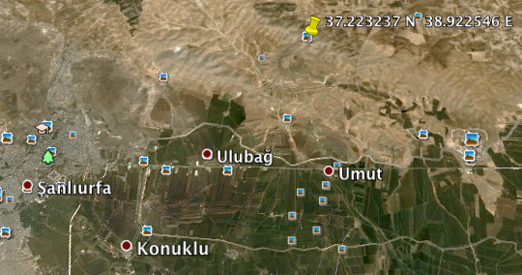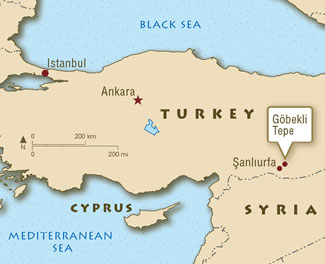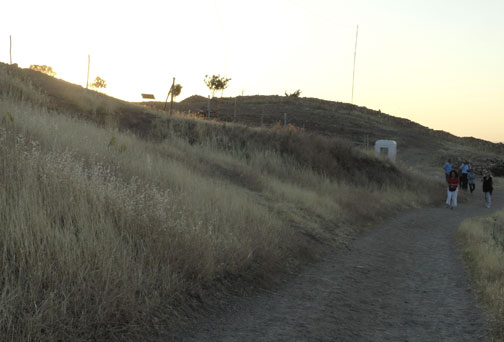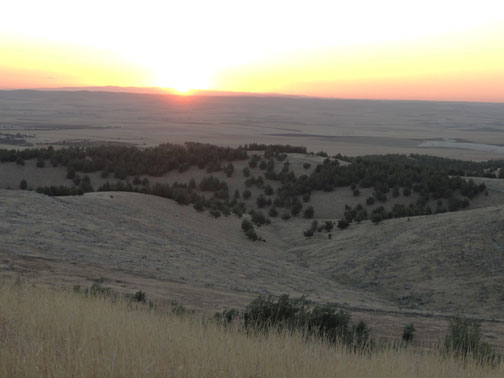 June 16, 2012  Gobekli Tepe 8 miles northeast of Sanliurfa, Turkey - On Wednesday, June 13, 2012, as the sun rose I was standing on the Gobekli Tepe hilltop in southern Turkey not far from the Syrian northern border. Carbon dated to 12,000 years ago, Gobekli is older than Egypt, Sumeria, classical Greeks and Stonehenge. Ramps have been built to walk around the archaeological excavations of mysterious 10 to 19-foot-tall, elegantly carved limestone pillars placed carefully in circular patterns. There are at least 30 acres of the pillar circles a thousand feet above the valley floor. Each pillar weighs 10 to 20 metric tons. Many are sculpted with odd, even unrecognizable, animals, insects and humanoid figures to be detailed in Part 2. A few unfinished pillars have been found that are 23 to 30 feet long, much larger than any of the finished standing pillars found so far. There is evidence that the pillars were roofed and that the central pair of tallest pillars may have supported a roof. The floors are made of burnt lime, similar to Roman terrazzo. The limestone slabs were quarried from bedrock pits located around 100 meters (330 ft) from the Gobekli hilltop.
Click here to subscribe and get instant access to read this report.
Click here to check your existing subscription status.
Existing members, login below:

© 1998 - 2023 by Linda Moulton Howe.
All Rights Reserved.