"We don't have anything that can do that - so what the hell is it?"
- USAF Colonel, Malmstrom AFB, Great Falls, Montana
September 27, 2013 Choteau, Montana - The current American force of Minuteman III nuclear missiles manufactured by Boeing are in missile silos around Malmstrom AFB in Great Falls, Montana; Minot AFB, North Dakota; and F.E. Warren AFB in Cheyenne, Wyoming.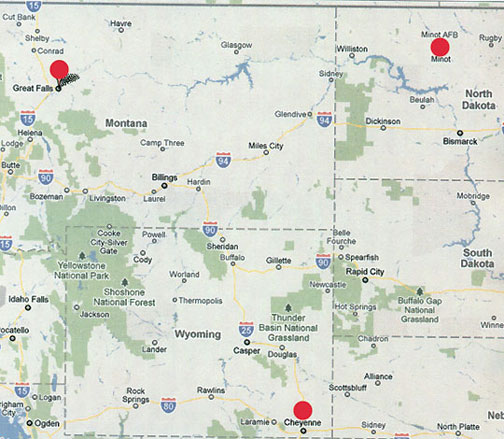 Minuteman III is the only land-based ICBM in service in the United States. It is complemented by the sea-launched Trident missile SLBM and by nuclear weapons carried on long-range strategic bombers.

© 1998 - 2018 by Linda Moulton Howe.
All Rights Reserved.