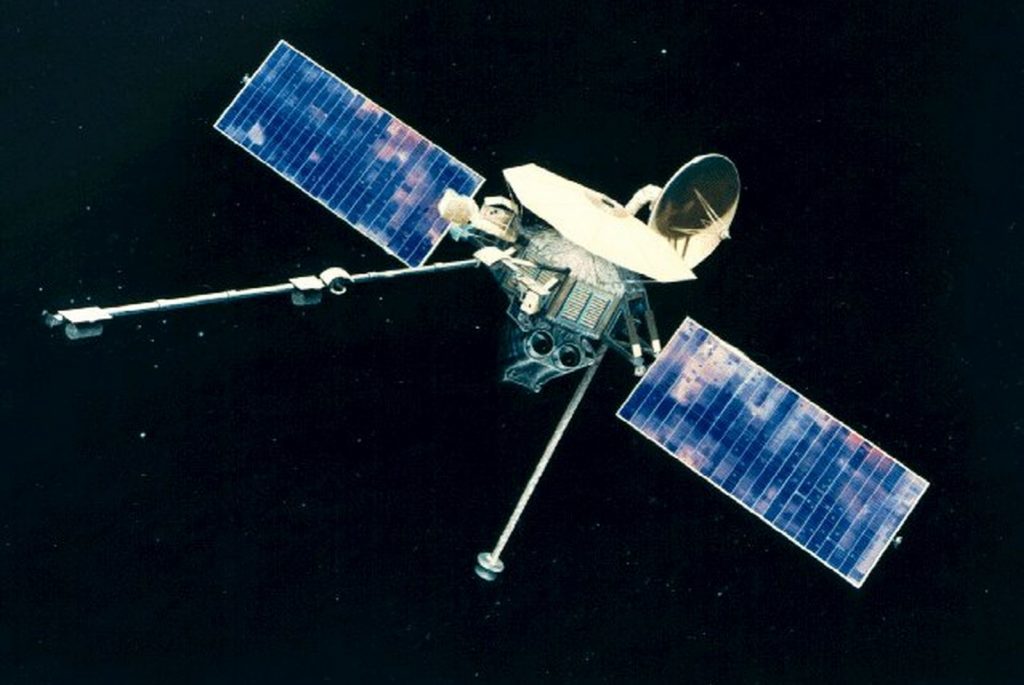 December 22, 2017  Madison, Wisconsin – In 2015, a newly published book by plasma physicist John Brandenburg, Ph.D., was entitled, "Death On Mars: The Discovery of A Planetary Nuclear Massacre." Sixty-five-year-old John Brandenburg received his Ph.D. in Theoretical Plasma Physics at the University of California-Davis extension campus at Lawrence Livermore National Laboratory in Livermore, California, in 1981. His Ph.D. thesis was about magnetic confinement of plasmas for controlled nuclear fusion. For his book, he analyzed United States 1976 Viking spacecraft data about the Martian atmosphere.
John Brandenburg dug deeply into original Viking 1976 atmospheric data that showed the amount of Xenon-129 on Mars was 2.5 times more abundant than the Xenon-129 to Xenon-132 ratio here on Earth. And we humans know that on this planet dozens of atomic and hydrogen bombs were exploded since July 1945 when America first tested an atomic bomb at the Trinity Site in New Mexico's White Sands Proving Ground and Missile Range.  And then dropped two atomic bombs on Hiroshima and Nagasaki that ended World War II.  More  atomic and hydrogen bomb tests continued into the 1960s.
So, John Brandenburg says the only explanation for that 2.5 times more abundant Xenon-129 observable in the Martian atmosphere and soil would be two large hydrogen bombs exploded over the Red Planet's Northern Hemisphere and the places there called Cydonia Mensae and Galaxias Chaos. When could this have happened? John is not certain, but thinks it might have been several million years ago.
Mars Versus Earth Fission Xenon
Graph by John Brandenburg, Ph.D., Nuclear Physicist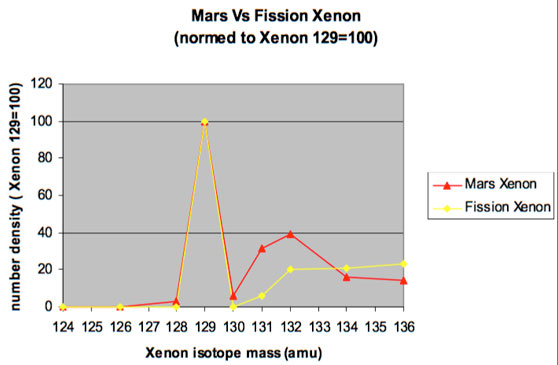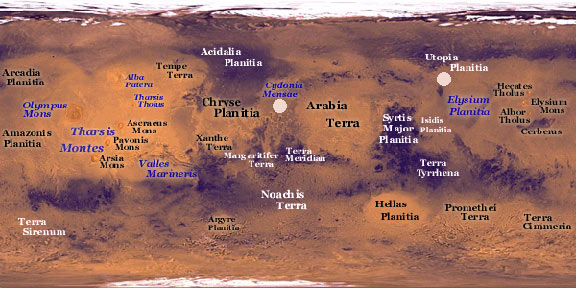 John Brandenburg even presented his Mars hydrogen bombs hypothesis and data when he was asked to speak at the September 2016 Space Conference organized by the American Institute of Astronautics and Aeronautics in Long Beach, California, where NASA and aerospace managers and former astronauts also spoke. I called him up a couple of weeks ago to play excerpts of my interview with Amy about the retired JPL/NASA flight engineer. who told her that JPL/NASA fudged the atmospheric data for both Mars and Venus in order to cover up the Xenon-129 amount that implies nuclear bomb explosions.

---
Interview:
John E. Brandenburg, Ph.D., Plasma Physicist, 65, Morningstar Applied Physics and author "Death On Mars: The Discovery of A Planetary Nuclear Massacre" © 2015:
JOHN, TALK TO ME ABOUT THE REACTIONS THAT YOU HAVE TO THIS TESTIMONY.
Well, it's very much confirmatory of what I understand. You must remember that NASA, especially JPL, which does a lot of classified defense work, they are viewed as part of the defense intelligence establishment. The idea that they're a civilian space agency is just a fable that they've put out to the public.
RIGHT.
They're actually part of the Department of Defense for the intelligence community. And they're expected to follow orders. Almost all of the astronauts are either active military or ex-military. And they just consider it part of their job to avoid any negative public reaction. That's in the Rand report that is really part of the founding DNA of NASA. This was discovered by Don Ecker, UFO Magazine. And they expected to find a dead civilization on Mars.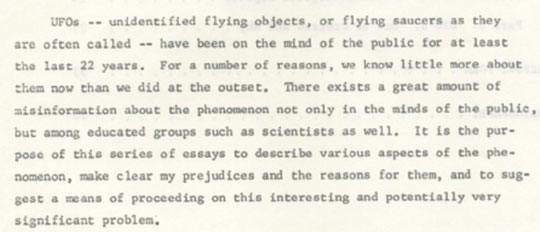 WHY?
Well, they expected to find evidence of extraterrestrial visitation on the planet, they said.
WHEN DID THEY SAY THAT?
That was about in 1968, it was a RAND report, and I discuss it in my book, Death on Mars. And so what they say in there, if we find something — evidence of extraterrestrial civilization or visitation — we're just going to cover it up because it will lead to a negative public reaction. You've got to remember, a lot of these people, especially in the early 1960s, got their training in World War II and the Korean War where public morale is considered very much part of the war effort. So they guarded public morale as much as they do physical parts of the country.
Xenon-129 Anomaly On Venus, Too?
BUT JOHN, TO COVER UP SOMETHING AS IMPACTFUL AS KNOWING THAT THERE HAS BEEN LIFE ON MARS AND THE IMPLICATION THAT REAFFIRMS YOUR OWN WORK THAT THERE WERE SOME KIND OF THERMONUCLEAR EXPLOSIONS ON MARS, AND THEN THIS NEW ADDITION OF VENUS. DID YOU KNOW ABOUT THAT?
Well, Venus is a curious case because Xenon-129 data from Mars was immediately published, which you know, shows this nuclear signature to those who are in the know. However, for Venus they kept saying that the Xenon data was garbled. So if this (Amy testimony) is correct, then that also means that NASA/JPL found the same nuclear weapons signature on Venus. You can't find Xenon-129 data from Venus despite the fact that we landed a spacecraft there. It's funny, they released the other inert gases, but notXenon. They said the Xenon data was garbled.
ANOTHER LIE, ANOTHER COVER.
Well, yes. I'm afraid so. To them, covering up stuff is just reflex, especially if it has any defense implications, which in a sense, Mars and apparently Venus, also became part of the UFO cover-up.
Two Hydrogen Bombs Over Martian Cydonia?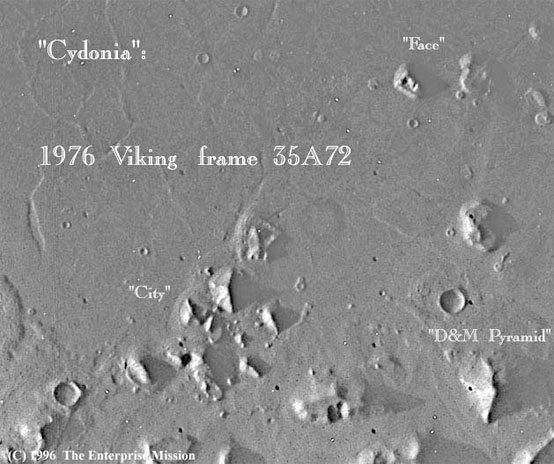 YOUR HYPOTHESIS ON MARS, TWO HYDROGEN BOMBS OVER THE NORTHERN HEMISPHERE OVER THE CYDONIA AREA.
Also, the Utopia area.
YES. CAN YOU FRAME THAT HYPOTHESIS OF YOURS NOW WITH THIS NEW DATA FROM THE JPL RETIRED FLIGHT CONTROLLER THAT VENUS ALSO HAD THE SAME KIND OF SIGNATURE? HOW WOULD YOU THEN SPECULATE ABOUT WHAT WAS HAPPENING IN THIS SOLAR SYSTEM?
If that was true, it's as if somebody just came through the solar system and wiped out every life-bearing planet that they saw. Now, there was an enormous mass extinction. Earth almost turned into Mars about a quarter of a billion years ago (252 million) in what's called the Great Permian Extinction. There are isotopic anomalies that are associated with that. In my book, I urged people if they were aware of isotopic anomalies, that they should publish them.
[ Editor's Note: The Permian–Triassic extinction event or the Great Dying, occurred about 252 million years ago, forming the boundary between the Permian and Triassic geologic periods, as well as the Paleozoic and Mesozoic eras. It is the Earth's most severe known extinction event, with up to 96% of all marine species and 70% of terrestrial vertebrate species becoming extinct. It is the only known mass extinction of insects. Some 57% of all families and 83% of all genera became extinct. Because so much biodiversity was lost, the recovery of life on Earth took significantly longer than after any other extinction event, possibly up to 10 million years. ]
YOUR IMPLICATION IS THAT THE TIMELINE MIGHT HAVE BEEN A QUARTER BILLION YEARS AGO WHEN WE HAD THE PERMIAN EXTINCTION, AND IT MAY HAVE BEEN THE SAME TIMELINE.
Yes. It may have been the same sort of event. Somebody may have dropped a very large nuclear weapon on Earth at the time in order to kill all life on Earth. Because, I mean, 90 percent of the life in the ocean died.
YEAH. AND THAT IF THIS WAS AT THE SAME TIME THAT VENUS AND MARS HAD THESE HYPOTHESIZED HYDROGEN BOMBS EXPLODED ON THEM, HAS ANYBODY SUGGESTED WHO THE PLAYERS WOULD HAVE BEEN THAT WANTED TO TAKE OUT LIFE IN THIS SOLAR SYSTEM?
No. The reports I have heard is that there are many species out there, as you would expect. There are many intelligent species out there, and some of them, they could walk by you on the street, and you would not think they were from another planet. They look absolutely human, and in fact, they apparently are our relatives. We're part them, you know, that's a thing in the Bible, in Genesis, where somebody came down here and intermarried with us.
Why No Xenon-129 Atmospheric Data from Venus?
YOU WERE GOING TO TELL ME SOMETHING MORE ABOUT THE MARS/VENUS COVER-UP.
NASA released the data on the Mars Xenon-129, which was quite remarkable. So that was released in like 1976. And it's possible that they did not recognize initially its significance when they released it. Then it's my understanding, that they sent a probe into the Venusian atmosphere, and that's where the supposed Xenon assay failed, even though they got Krypton and the lighter gases. NASA apparently said, "Oh, we can't get any good data on xenon distributions." So any Xenon-129 anomaly on Venus — either they couldn't detect it, or it's classified.
WHAT IS YOUR SPECULATION?
I'm speculating that they kept it quiet because the Russians landed several times on Venus, and they never reported anything on Xenon gas, even though it would have been very easy for them to do so. The Russians, believe it or not, it's one of the few things that the Americans and the Russians agree on is that you keep this stuff quiet. It's in neither country's interest to talk about possibly hostile aliens out there.
BUT JOHN, KEEPING THIS INFORMATION SECRET WITH POLICIES OF DENIAL DOES NOT CHANGE THE TRUTH THAT THERE —
No.
— APPARENTLY HAVE BEEN THERMONUCLEAR EXPLOSIONS ON MARS AND VENUS AND PERHAPS THE EARTH.
Well, I can be certain that they occurred on Mars. There's evidence because of the timing of the Great Permian Extinction. By the way, there's no explanation for the Permian Extinction. It is a complete mystery. The whole ocean died. And that would indicate a large amount of radioactivity probably got deposited in the ocean and killed off all the plankton.
All the other mass extinctions on Earth, they were much less severe, and the oceans basically helped repopulate the Earth, whereas in the Permian Extinction, the oceans died. So it's a deep, deep mystery, and it's about the same time that this event may have occurred on Mars (252 million years ago).
Venus — I'm going to keep an open mind on it. The Russian landings on Venus didn't occur until the 1970s, and the American landings on Venus didn't occur until the 1970s. It was the late 1970s when the Pioneer probe landed on Venus, and that's where they gave the story that surprisingly they couldn't get any Xenon data, even though they got data on other inert gases.
I was trying to figure out what is normal Xenon for a planet that's the same as Earth, which is Xenon-129 and Xenon-132 almost in complete balance. Everywhere in the solar system that's true. Even on Jupiter.
But I've always wondered about Venus because NASA just didn't have any data, they said, and that surprised me because everything else on that mission went perfectly. And the Russians themselves landed on Venus successfully. So you would have thought they would have measured things like that, but they were real quiet about it. We don't get any Xenon data from the Russians from Venus.
SO THIS RETIRED JPL FLIGHT CONTROLLER, TALKING WITH THIS TEENAGER IN THE SUMMER OF 1990, DOES PROVIDE A PUZZLE PIECE THAT FITS IN AND REINFORCES YOUR OWN HYPOTHESIS?
Yes, yes, I would say so. And I've heard from another scientist closely involved in Mars research that there is indeed a Mars cover-up. I've gone to a lot of Mars science meetings, and some of them have befriended me, people who are in the inner circle of NASA as far as Mars. And one of them did confirm to me that there was a Mars cover-up going on.
DID YOU TALK WITH HER ABOUT DETAILS?
No, she said something really interesting, though. She said, "You ought to read the works of William K. Hartmann." William K. Hartmann is not just a Mars guy; he's a solar system guy. He's probably one of the grand old men of planetary exploration. So this person told me, "You ought to read his books if you want to know what's really going on about Mars." So I looked up his books, and he's got one book called Mars Underground, which has a secret government base on Mars because they found a dead civilization on Mars.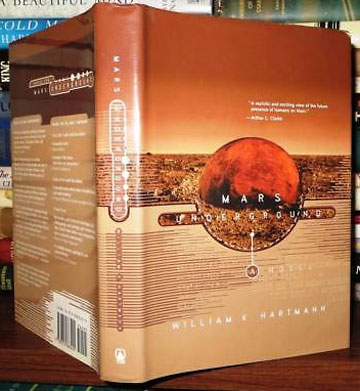 Mars Underground was written in 1997, and then the next book he wrote was called Cities of Gold. It was written in 2002. And here's the interesting thing. William K. Hartmann not only is the grand old man of planetary exploration — moon, Mars, Venus, Jupiter, everything—he also was part of the Condon study.
[ Editor's Note: Edward Condon was a physicist at the University of Colorado who the U. S. Air Force funded to do a UFO study between 1966 and 1968. The Committee produced a "Final Report" that said the study of UFOs was unlikely to yield major scientific discoveries. But other scientists such as respected physicist James McDonald concluded that the report was "inadequate" and biased in its examination of only a tiny fraction of the most baffling UFO reports.]
NO KIDDING!
Yes, he was. The person who told me said he'll never say anything about it, but they did tell me it was sort of knowledge among the inner circle that these two novels were about the reality on Mars."
A

lso see:
---
More Information:
For further information about Venus and Mars, please see the many reports since 2011 in the Earthfiles Archive. This is only a sampling:
---
Websites:
"Evidence for Large Anomalous Nuclear Explosions in Mars Past," © 2014 by John E. Brandenburg, Ph.D., nuclear physicist: http://spsr.utsi.edu/articles/EvidenceforaLargeAnomalous
NuclearExplosionsinMarsPast.pdf
Xenon: https://en.wikipedia.org/wiki/Xenon
"Venus may have been habitable, NASA climate modeling suggests," August 11, 2016, Science Daily: https://www.sciencedaily.com/releases/2016/08/160811120405.htm
"Ancient Martian Civilization Was Wiped Out by Nuclear Bomb-Wielding Aliens," November 21, 2014, U. K. Daily Mail:http://www.dailymail.co.uk/sciencetech/article-2843871/Ancient-Martian-civilisation-wiped-nuclear-bomb-wielding-aliens-attack-Earth-claims-physicist.html
"Evidence of Planetary Artifacts," 1997, by Tom Van Flandern, Meta Research Bulletin 6, 1-15: http://spsr.utsi.edu/articles/EvidenceforPlanetaryArtifacts-Science-6a.htm
Permian-Triassic Extinction Event: https://en.wikipedia.org/wiki/Permian–Triassic_extinction_event
Majestic-12 MAJIC Documents: http://majesticdocuments.com
Majestic-12 MAJIC and Project Sigma: https://www.bibliotecapleyades.net/sociopolitica/esp_sociopol_mj12_32.ht

© 1998 - 2018 by Linda Moulton Howe.
All Rights Reserved.