"I could see luminous misty grey fog drifting in through the window of my dark bedroom with 3-dimensional lighted hieroglyphs." – Charles Hazard, retired airline reservation agent, Sun City Center, Florida
October 26, 2018  Sun City Center, Florida –  One year ago on November 8th, 2017, I did my first Earthfiles YouTube Channel broadcast. Since then on most Wednesday evenings beginning at 7:30 PM Mountain and in other time zones around the country and the world, I have been in this office in front of this computer to share news with you and receive your questions. At the beginning of most of these broadcasts I have had one or both of my Himalayan, long-haired cats Fluffy and Chocolate.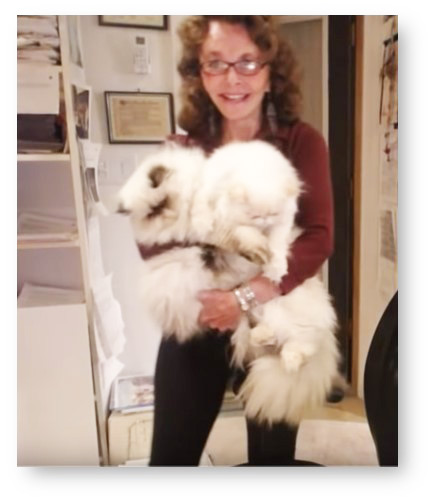 On October 3, 2018, I began my updates with news about the U. K. cat murders in which cat owners since 2015 have been finding their beloved animals either bloodlessly cut in half or beheaded or dismembered. The official number of cases is now over 500, but the news October 3rd was Scotland Yard officially announced it was closing down its investigations because they had concluded the illusive perpetrators were foxes and car road kill.
Then I updated the mysterious Sunspot Solar Observatory shutdown by the FBI from September 6 to 16, highlighting an email from an anonymous source who said the child pornography charge was a phony deflection. The problem, they said, was a national security threat that involved a Chinese infiltrator who hacked into the observatory's computers in order to spy on the sensitive White Sands Missile Range and Holloman AFB down below the solar observatory's 9,200-foot-altitude.
The third update had evolved from my asking the Earthfiles YouTube Channel audience on September 12th if anyone had young childhood memories of floating out of body. I had received a large number of emails — most beginning "I have never told anyone this before…" and for the rest of my October 3rd YouTube broadcast, I read some of the extraordinary emails I had received.
What none of us knew during the broadcast was that one sharp-eyed audience member saw a puzzling motion at 2 minutes and 30 seconds after I began live at 7:30 PM. For the next 45 minutes or so, I explored childhood out-of-body experiences from emails and our YouTube audience's questions and comments.
The next morning on October 4th, Lori Moriarty, who manages Earthfiles social media, emailed me:  "A fan called attention to something in your video. I would like to put it out to your experts to review. Here are images and repeating video of the mysterious substance."
I watched Lori's short, slowed down video. My first reaction was it must be an insect blurred in the video process. But the more I replayed it, the stranger it became. The puzzle looks like a "piece of fog" moving through one of my 2nd story office windows that is architectural and does not open. The puzzling substance briefly brightens the top white-painted wood book shelf and then rises straight up at a 90-degree angle. All of this takes place within one second: from 2:32 to 2:33 in my Earthfiles YouTube Channel videotape made directly from the live stream.
I sent the puzzling YouTube segment to a trusted Photoshop and video analyst, who requests anonymity. I also sent it to my colleague and author Whitley Strieber. The analyst wanted to see the original video and we sent it to him and to Whitley. The analyst looped the rapidly moving substance 20 times in close up and here is that repeating video of the rapidly moving puzzle that both men conclude is "anomalous."
A lot of viewers from around the world with meditation and prayer experience wrote to tell me that the pale, whitish-grey substance was possibly the return of someone in my family or a beloved pet and was a positive event.
Whitley Strieber's Comment: "I've now looked at it a number of times, and it is clearly not an insect or a bat or anything remotely like that. The only ordinary thing it could be is a puff of smoke, but unless there was somebody off camera smoking or something was smoldering, that's out, too. Let's wait for analyst to weigh in, but my vote is in: unknown."
Analyst's Comment: "I'm attaching the clip, which loops 20 times, then again in closeup. The wisp seems to be moving in a straight line, though changing shape to some extent. It's definitely not an insect close to the camera. If you view the clip in a QuickTime player, you can advance it frame by frame using your arrow keys, to get a better look at it. At this point I'd say it's definitely anomalous."
Image 00: Window Dark 7:32 PM Mtn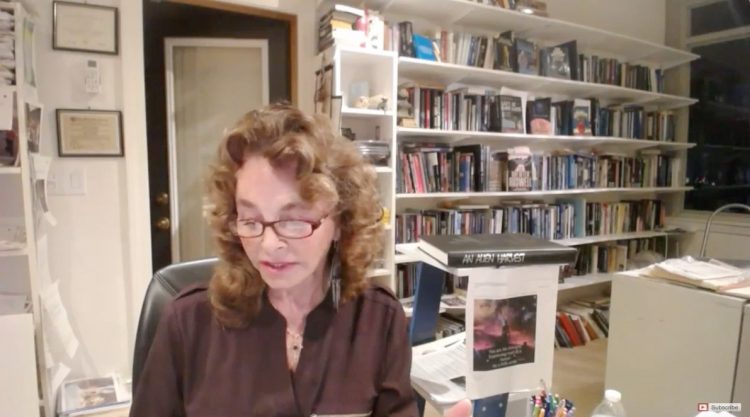 Image 01: 1st Frame of Puzzling "Fog"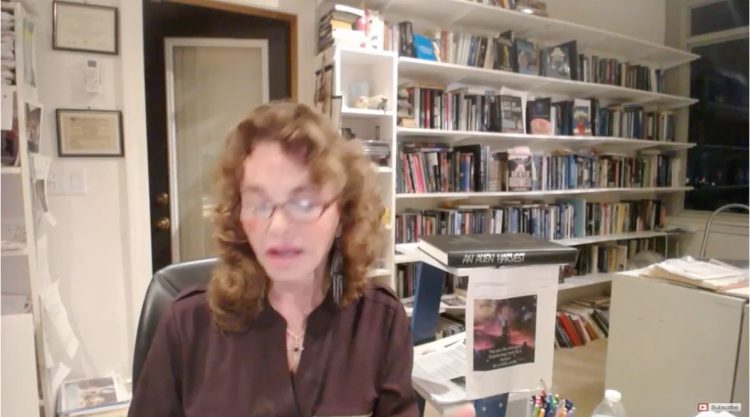 Image 02: 2nd Frame of Puzzling "Fog"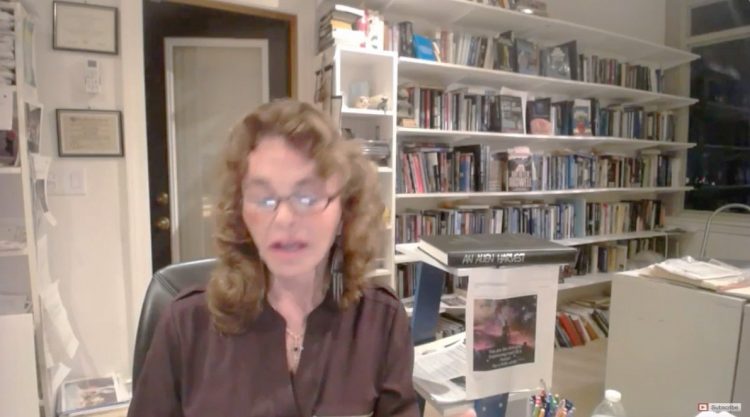 Image 03: 3rd Frame of Puzzling "Fog"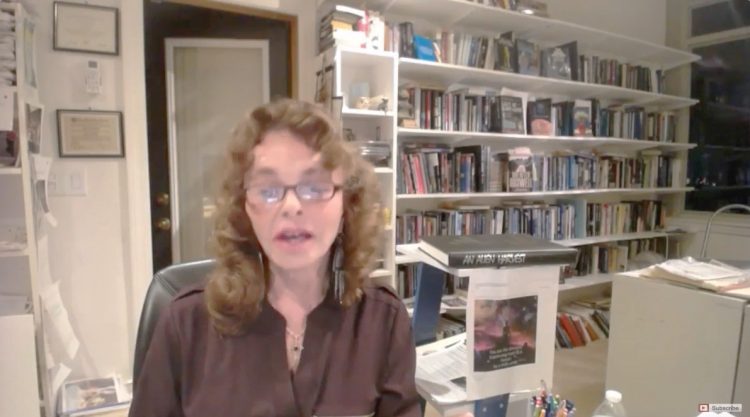 Image 04: 4th Frame of Puzzling "Fog"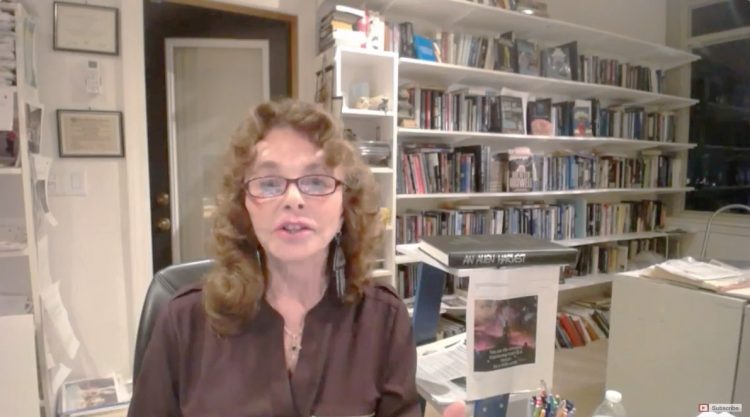 Image 05: 5th Frame of Puzzling "Fog"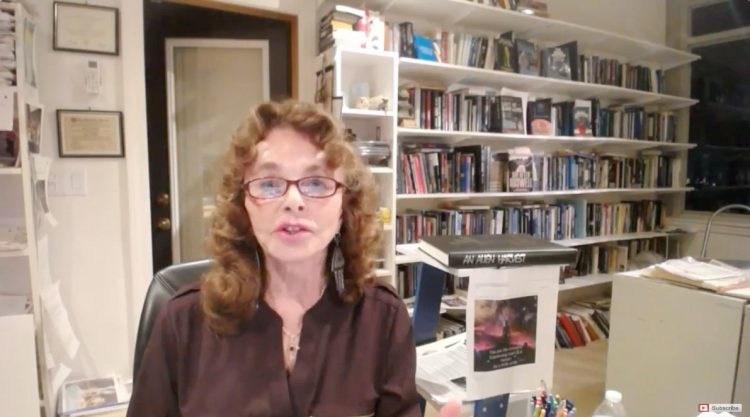 Image 06: 6th Frame of Puzzling "Fog"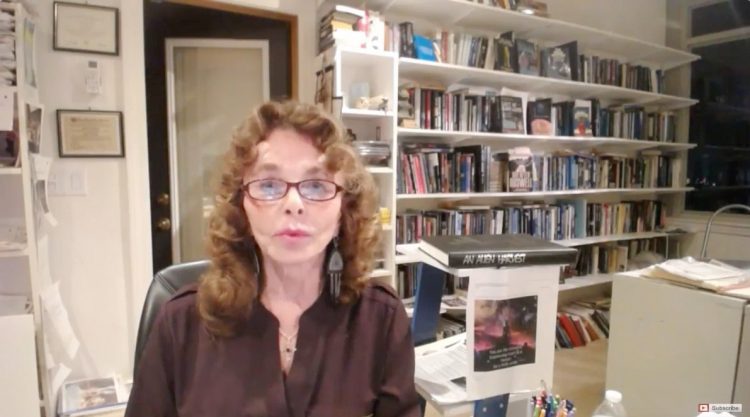 Image 07: 7th Frame of Puzzling "Fog" at 7:33 PM Mtn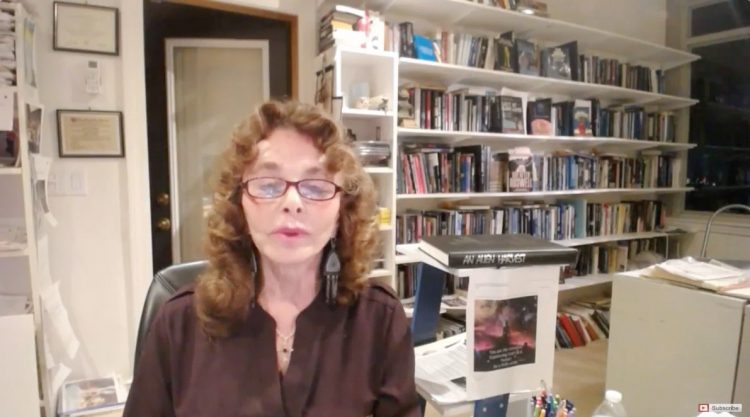 "Puzzling Fog" Returned October 17, 2018
Then two weeks later during the first ten minutes of my October 17, 2018, Earthfiles YouTube LIVE streaming broadcast, another puzzling "fog" returned near Linda's right hand and shoulder as she was talking about her own childhood out-of-body experience when she was 6-years-old.
I forwarded a video excerpt of this new returning puzzle piece to the Photoshop analyst who helped me on the first 1-second anomaly, and he emailed back:
" Looks like another one of those wispy, smoky thingies. If you advance the video a frame at a time you can easily see it drifting to the left and upward.
Since both your hand and the wall are lighter than the wisp, it's impossible to tell whether it first appears in front of your hand or behind it, or where it exits or peters out once it's past the dark door edge.
So far we don't have enough evidence to know whether these things are actually coming and going in 3-D space — they could be anomalously manifest in the camera. But whatever they are, they do seem to be well out of the ordinary.
We're not looking at insects, not by a long shot.  ???? "
2nd Story LMH Office, Albuquerque, New Mexico
Puzzling substance entered far right window (that does not open) in upper right corner (arrow) about 20 feet above ground. Book shelf can be seen through that window.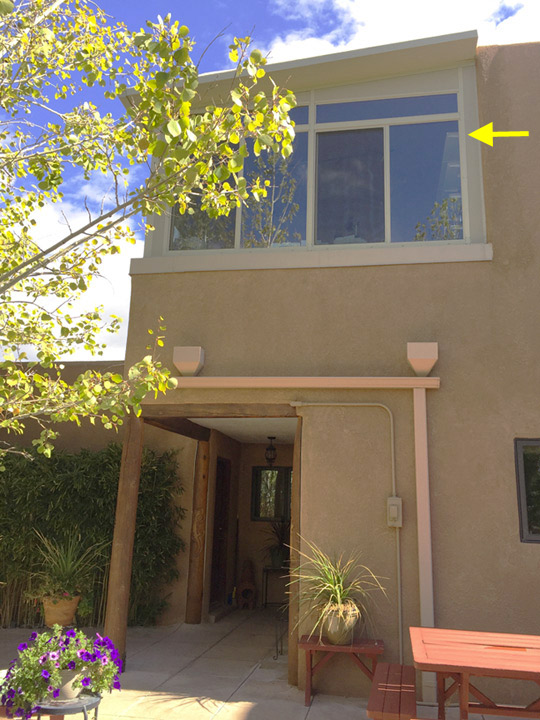 Howe 2nd story office. Far right vertical window pane is structural and does not open. The unidentified "piece of fog" came through in the upper right corner region about 20 feet above the ground, briefly along one of the book shelves visible through the structural window and then the anomaly went straight up at a 90-degree angle and disappeared. Image by Linda on October 4, 2018. [In my first email, I used 30-40 feet which is the height of the 2nd house section that goes up above office, but is not correct for the height of structural window that the anomaly went through at about 20 feet above the terrace.]
I asked my Earthfiles YouTube Channel audience if anyone had ever seen a similar "smokey fog" consciously as appeared in my office. I began to receive dozens of heartfelt letters, including one from Charles Hazard, a retired airline ticket agent from Sun City Center, Florida, who gave me permission to use his real name. And his encounter with "smokey fog" occurred in 2008 when he was working in a commercial camp site in Arkansas.
---
Interview:
Charles R. Hazard, retired airline ticket agent, Sun City Center, Florida:  "This was in the spring of 2008 in Arkansas, and I was preparing that morning for a group to come in the next day. I was mowing the lawns for the camp area on a riding mower and cleaning up the facilities, things of that nature. So, at the end of the day after dinner, I was ready to go to bed as soon as the sun went down. I was very tired. So, after showering, I got into bed. It was dark by that time. I can't remember about what time it was. Maybe 8:30 in the evening. I got into bed, put the covers over myself and just laid there and looked outside. The leaves on the trees were not fully out yet, so I had a very good view of the night sky with a few stars that I could see.
And then suddenly, I was getting ready to close my eyes, and suddenly, I opened them again, and through the window, I could see this misty grey fog drifting in through the window. And I was just mesmerized. But the thing about it was that in this dark bedroom, it was luminous, and I could see light within it, and it was three-dimensional. It was swirling and slowly kept coming towards me. It looked like it was coming right for my head. And I was just frozen with fascination. I didn't know what to think. Then, as it reached my forehead, I could see in my mind's eye, three-dimensional lighted hieroglyphs passing by my field of vision. I was mesmerized by these hieroglyphs, and the feeling I was getting was a feeling of euphoria and oneness with this living thing that was surrounding me.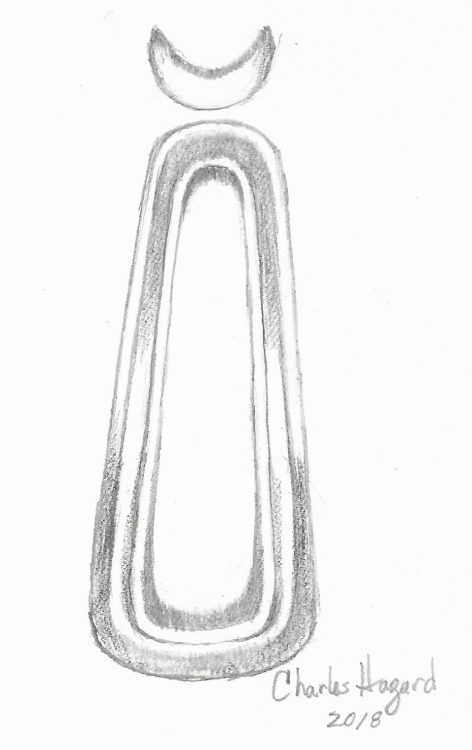 And then at the same moment, everything was happening at the same time, at the same time, I was getting all this information that was almost like answers to questions that have been asked throughout millennia. And they were all being answered at the same time, like all of these answers were coming. I wasn't asking the questions, they were just coming to me and being answered simultaneously. And I don't know why this was happening. I was just going with it. I don't even know how long this lasted. It could have been just a moment, but it seemed to go on forever. And I didn't want it to end because the feeling was so loving.
CAN YOU DESCRIBE THE SHAPE OF THE HIEROGLYPHS THAT YOU REMEMBER VIVIDLY AND TRY TO GIVE US AN IMPRESSION OF WHAT KIND OF INFORMATION WAS COMING TO YOU, AND WAS IT LIKE A WORD VOICE IN YOUR HEAD TELEPATHICALLY?
No. There were no words. There was no sound. The hieroglyphs were almost like I was looking straight ahead, and they were coming towards me and then going past the side of my head. And I could see peripherally these hieroglyphs, but they had the same texture as the fog did with shadow and light, but they were luminous at the same time. And they would just float by me but kind of move at the same time like they were walking back and forth as they were passing by my head. And as far as the information I was getting, it was just almost like a download of information that was so quick that I was not able to grasp anything that was being given to me. It was just a feeling that I was getting. It was almost like I knew every answer to every question. Like I was this superhuman genius or something that had all the answers to everything in the universe. It was indescribable. It's really difficult to explain. It felt like to me it wasn't for now at that moment. It was for something that was being given to me, but I wouldn't remember any of it afterward, but it was for some time in the future that I was supposed to recall this information because it was like it was being given to me, but I couldn't decipher it.
DID YOU HAVE, THOUGH, ANY SUBTEXT IN YOUR MIND OR YOUR SOULD ABOUT WHO WOULD BE DOING THIS AND WHY FOR THE FUTURE?
No. The only thing I could think of was it may be because of my past experience with ever since I was a child, I've had psychic dreams, dreams of having relationships with an entity that was giving me instructions. I can describe the entity to you as a very thin, very white, pale entity. I couldn't see a face. All I know is it was very skinny. It had very long fingers.
HOW MANY?
I don't know how many fingers it had. It could have had five. It could have had three. I just remember one finger because I had the feeling that it was touching me with one finger, and it just freaked me out in the dream. I remember the environment being very luminous, very white, almost to where you were squinting your eyes. But I remember this being—this is the strangest thing about it—I was standing before it. It was sitting in a very large thronelike chair, but it was so thin it seemed like a rope was just dangling from midair with ropey arms, and it was just really creepy.
YOU'VE HAD THIS AS A REPEATING DREAM?
Yes.
THE ROPINESS THAT YOU ARE DESCRIBING, THE EXTREME THINNESS, IS IT POSSIBLE THAT THIS VERY WHITE BEING IS IN FACT A REPTILE, A SNAKE?
I got more that it was more like an insect than a snake because it had a texture to its skinniness. It was like, you know what an insect's wings look like? They're kind of transparent, but you can see those veins or whatever through it? When I lived in Florida, when I was a kid, we lived there for a short time in Jacksonville, and I was always outside, and I loved collecting animals and things like that, but there were huge praying mantises that would hang out on the bushes. The thinness of those arms and the shape of its neck and its body.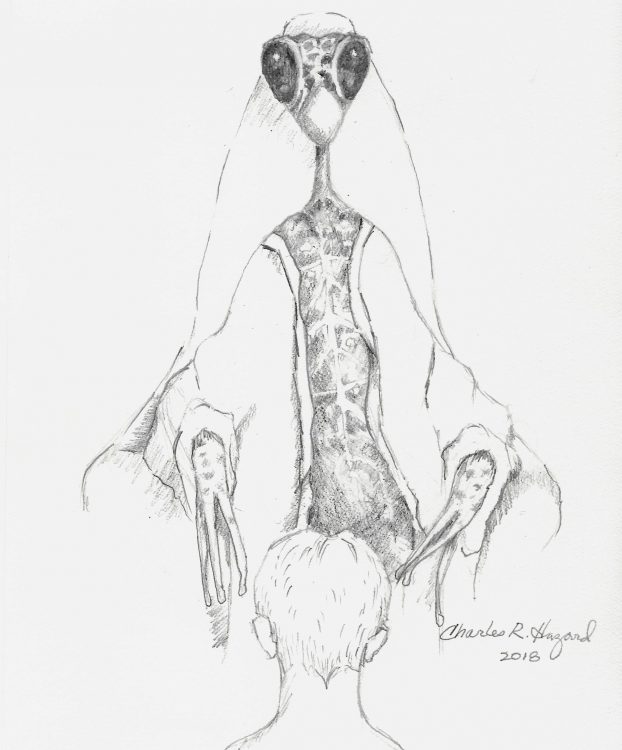 ARE YOU STANDING IN FRONT OF THIS PRAYING MANTIS-LIKE ESSENCE? ARE YOU STANDING IN FRONT OF IT, AND IT IS IN SOME SORT OF A CROUCHED OR SITTING POSITION?
I want to say it's a sitting position because I see this big, huge thronelike chair that it's seated in. It's very, very large.
SO, THIS IS PERHAPS AN EIGHT-FOOT-TALL PRAYING MANTIS.
It possibly could be.
ANYTHING SPECIFICALLY COMING INTO YOUR HEAD FROM IT AS YOU STAND THERE?
I think I can smell it. I think it smells like rotting wood or something to that nature, like offensive to the nose.
DO YOU HAVE A SENSE THAT THERE'S ANY KIND OF CLOTHING OR GARMENT?
No. I don't think there was any clothing.
THE COLOR THAT IS THIS PRAYING MANTIS IN FRONT OF YOU?
Very pale. Almost like albino. Very pale.
THERE ARE PRAYING MANTISES THAT CAN BE WHITE.
I don't think I've ever seen one, but…
DO YOU SEE ANYTHING IN THE EYES?
I don't remember the eyes. It's almost as if I couldn't look at them. I think I was terrified to look at them, but I had a feeling that this entity was imparting something to me because I wasn't afraid. It was almost like it was giving me instructions. Very strange. I don't remember a voice. It was almost as if it was telepathic.
AND THAT THE BEING, THE PRAYING MANTIS ESSENCE, SEEMED TO BE GLOWING LIKE A PURE WHITE?
It wasn't glowing. It had mottled skin, but it was very white. You could tell that it had a lot of texture, you know? If it was white, it had like freckles, I would say. You know how there would be like mottled skin, like someone who had freckles, or almost like an albino salamander skin.
IT SOUNDS LIKE YOU ARE DESCRIBING A REPTILIAN SKIN, NOT A PRAYING MANTIS SKIN.
The texture was like that, yeah.
BUT THE FORM WAS LIKE A PRAYING MANTIS INSECT?
That's how I would describe it because of the arms. They were jointed, and they were long, but you could tell they were jointed very strangely. As I reached puberty, I remember I started having a lot of groin pain. At one point, I did find a spot on my groin that was like a puncture area that blistered. I just have this suspicion that maybe they were doing something with me to recover sperm or something.
BASED ON EVERYTHING THAT YOU HAVE EXPERIENCED WITH THE PRAYING MANTIS, WHAT WOULD YOU SPECULATE COULD BE COMING FURTHER?
I think everything is speeding up now. Something is about to happen. That's the feeling I get. I get this feeling of urgency. I get this feeling of it's too late to do anything about our current situation. And something is coming either to fix it or maybe help some of us. I don't know.
BUT WHATEVER IT WAS, YOU WOULD PUT INTO THE CATEGORY OF SOMETHING POSITIVE AND PROTECTIVE?
I do. I absolutely do. I've had many dreams over the past few years involving a lot of water, mostly.
HOW DOES THE WATER EMERGE?
I've had many dreams of tsunamis from the ocean. I wasn't surprised when I saw that film of the Indonesian tsunami that killed so many people.
WHAT SETS OFF ALL OF THE TSUNAMIS AND FLOODING?
I have a feeling something to do with the rotation of the Earth, that there's going to be like a shift or a jolt kind of like you take a glass of water and you accidentally knock your elbow and the water splashes out.
RIGHT.
From the rim of the glass. That's the feeling I get from that. I have this foreboding feeling.
THAT EVERYTHING IS GOING TO GET MORE VIOLENT AND WETTER?
Yes."
Also see:
01-28-2018 – Former Fort Knox Army Sergeant's Vivid Dreams and Telepathic Downloads from An Alien Presence
---
More Information:
06-30-2017 – Alien Camouflage in 3-D Holograms and Screen Memories
06-03-2017 – Part 1 – Viewer Feedback About High Strangeness Encounters
05-07-2017 – Part 2: High Strangeness Letters from Earthfiles Viewers
05-03-2017 – Part 1: High Strangeness Letters from Earthfiles Viewers
04-28-2017 – Disappearing Pregnancy in Human Abduction Syndrome: Update with Debbie Jordan Kauble.
02-24-2017 – Part 2: In A Simulated Universe, Why Avatars and Reincarnation?
02-24-2017 – Part 1: A Physicist Thinks Our Universe Is Simulated
---
Websites:

© 1998 - 2023 by Linda Moulton Howe.
All Rights Reserved.