"Medical doctors generally agree the surgery in the Santilli film is consistent with a dissection procedure on a real body and that the oozing blood along the cut lines indicated the body was either fresh or had been kept very cold immediately upon death." 
—  Professional observation to Linda from medical doctors who have screened the alleged Army military cameraman's May to June 1947 16 mm film of humanoid dissections
Return to Part 1.
June 19, 2019  Albuquerque, New Mexico – I was traveling in southern England in July 1995 investigating crop formations. Only a couple of months before on May 5, 1995, news in London had surfaced about the crash of a UFO "flying saucer" disc that had crashed in southern New Mexico on May 31, 1947, a full month before the famous July 4th weekend of UFO crashes that made the July 8, 1947, front page of the Roswell Daily Record.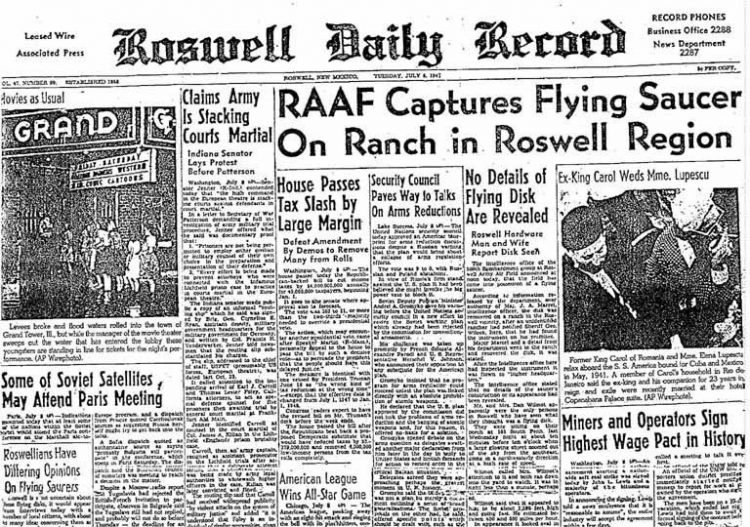 On Friday, May 5, 1995, about one hundred people had gathered at a small cinema in the Museum of London. Their invitations had come from Merlin Productions owner Ray Santilli, who operated a small music video business on Balcombe Street in London. That's when Santilli screened black and white videotape, which he said contained several minutes of black and white 16mm film that had been transferred from old and deteriorated original 1947 celluloid.
Santilli said the cameraman was a former U. S. Air Force photographer referred to as "JB," who said he filmed a "flying saucer" that had crashed May 31, 1947, about 165 miles northwest of Roswell near Socorro, New Mexico. Ranchers who had been outside on the nearby Plains of San Agustin heard a loud explosion. Afterward the ranchers encountered U. S. Army personnel that had with them a strange humanoid body with big eyes. Based on the cameraman's later testimonies, this must have been the one being — of four found at the site — that lived for two years after the crash "in custody." Each humanoid had six fingers and six-toes.

JB said he knew at least two of the bodies were autopsied at the time, which would have been the first week of June 1947. The cameraman used the word "autopsy," which medically is the procedure to determine cause of death. A dissection is to cut apart or separate tissue especially for anatomical study, which must have also been done to investigate the non-human bodies.
16mm Film Frames from Dissection of 6-Fingered, 6-Toed Humanoid Recovered from May 31, 1947, Disc Crash Near Socorro, New Mexico
The following images and descriptions are also published in my book Glimpses of Other Realities, Vol. II: High Strangeness, latest edition Pages 49 – 66 © 2017. Please see Earthfiles Shop.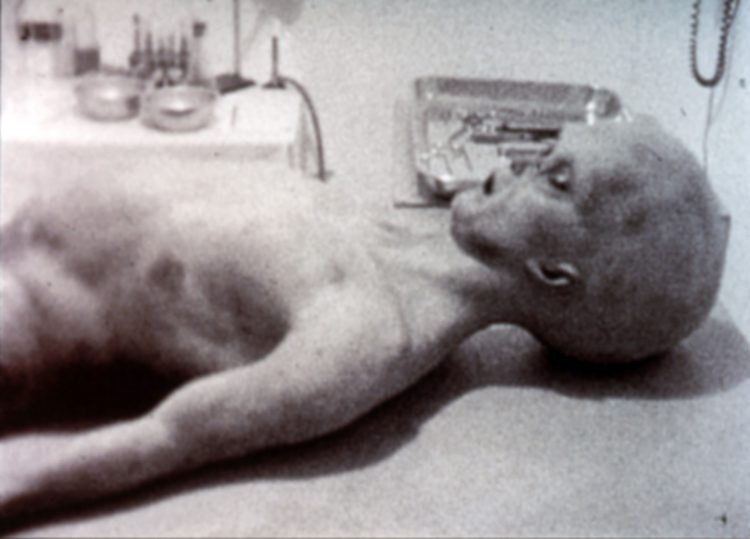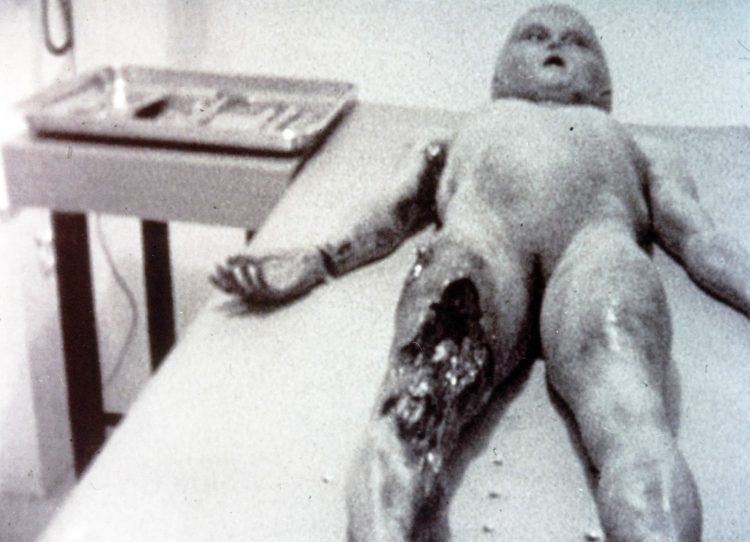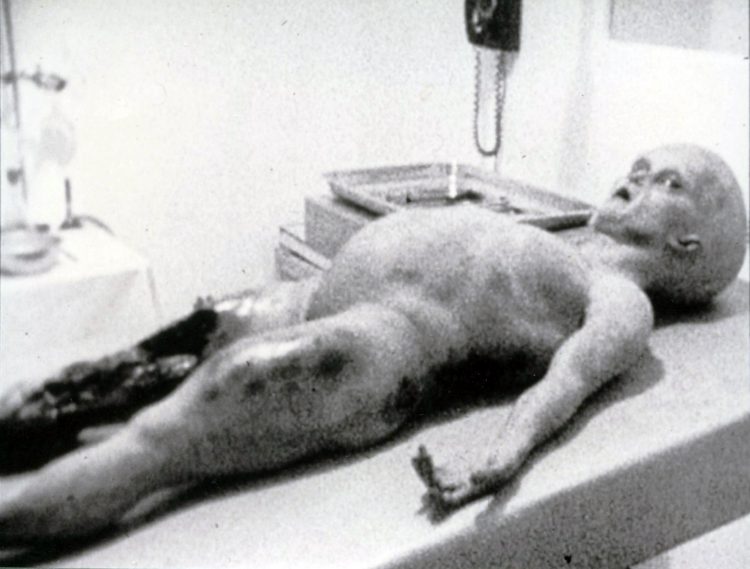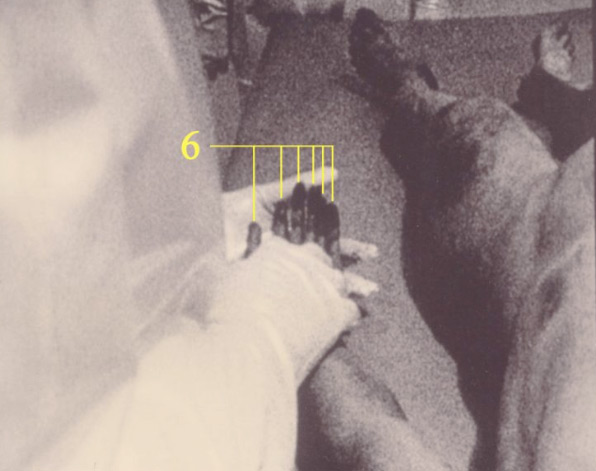 Linda Meets Ray Santilli On September 12, 1995
I met with Ray Santilli on September 12, 1995, at his Merlin Productions office on a busy street in London. Posters of Elvis Presley were on the walls and desks related to four Elvis music videos that Santilli had produced by then.
He told me that he had first seen the black and white Army film when he was negotiating the purchase of Elvis Presley footage that showed the singer when he was in the U. S. Army.  Santilli wanted the footage for a music video he was producing and had traveled to Cincinnati, Ohio, to screen old Army footage of Elvis Presley and was surprised when the seller, an elderly, retired cameraman, told Santilli about other old film he had that contained "flying saucer" crash debris and autopsies of strange humanoid bodies and dissections.
The elderly cameraman known as "JB" told Santilli that he had about two hundred 3-minute canisters of old black and white 16mm flying saucer film that he kept at his home in Florida. So Ray Santilli traveled to Florida where he watched a few old film reels projected on a wall in JB's house and decided to buy all the film for broadcast and video distribution. JB said he wanted to remain anonymous to protect his family and wanted the $150,000 film purchase price to go to his granddaughter. The money was paid by Santilli's Merlin Productions and his German financier, Volker Spielberg.
16mm Film Canister Label for Cine-Kodak High Speed SUPER-XX Panchromatic Has Handwritten Notation
"Reel # 52 Truman's" 
Santilli showed me one of the old film cannister labels containing the word "Truman's" and on the far left a date stamp: "JUN 194 ." There is also a stamped eagle holding spears inside a circle that is similar to the current logo for the Central Intelligence Agency, CIA, which evolved from WWII's Office of Strategic Services, the OSS. In September 1947, President Truman signed the National Security Act that produced the National Security Council, the NSC, and the Central Intelligence Agency to advise the NSC about intelligence matters pertinent to national security. The first CIA director, Navy Admiral Roscoe Hillenkoetter, was also head of the alleged MJ-12 Special Studies Group assigned by Truman to analyze the UFO phenomenon.
Santilli showed me frames from the cameraman's film and later sent me a transcript of an on-camera interview that JB finally granted. Here are some excerpts:
Army Cameraman "JB" 1995 Statement from Santilli On-Camera Interview
"I joined the Army forces in March of 1942 and left in 1952. My father was in the movie business, which meant he had good knowledge about the workings of cameras and photography. After my enrollment and training, I was able to use my camera skills and became one of the few dedicated cameramen in the forces. I was sent to many places, and as it was war time, I fast learned the ability of filming under difficult circumstances.
In the fall of 1944, I was assigned to Intelligence, reporting to the Assistant Chief of Air Staff. I was moved around depending on the assignment … including the atomic tests at White Sands Proving Ground.
I was ordered to a crash site just southwest of Socorro on the Plains of San Agustin. It was urgent and my brief was to film everything in sight, not to leave the debris until it had been removed and I was to have access to all areas of the site. If the commander in charge [at the site] had a problem with that, I was told to get them to call Major General Clements McMullen, who was Deputy Commander of the Strategic Air Command in Washington, D. C.
 I also received the same instructions from General Carl Spaatz, who soon became Chief of Staff of the newly independent U. S. Air Force after its creation in September 1947. General Spaatz said what had crashed was a Russian spy plane. So this was two generals in one day — this job was important.
When we arrived, the site had already been cordoned off. From the start, it was plain to see this was no Russian spy plane. It was a large disc "Flying Saucer" on its back, with heat still radiating from the ground around it.
It was decided to wait until the heat subsided before moving in. This was made all the worse by the screams of the Freak creatures that were lying by the vehicle. What in God's name they were no one could tell. … Each had a box which they kept hold of in both arms close to their chests. They just lay there crying, holding the boxes. This implies that all three creatures were still alive at this time.
Once my tent had been set up, I started filming immediately, first the flying saucer vehicle, then the site and debris. [The sun would not yet have been up, so this filming must have been done under artificial light.]  At around 06:00 AM, it was deemed safe to move in. (Howe's Note:   6AM MST, on June 1? or 2? 1947) Again, the Freaks were still crying and when approached they screamed even louder. They were protective of their boxes, but we managed to get one loose with a firm strike at the head of a Freak with the butt of a rifle.
The three Freaks were dragged away, and secured with rope and tape. The other one was already dead. [ Total of 4 humanoids: 3 alive and 1 dead at retrieval time and date.] The medical team were reluctant at first to go near these Freaks, but as some were injured, they had no choice.  Once the creatures were collected, the priority was to collect all debris that could be removed easily, as there was still a risk of fire. This debris seemed to come from exterior struts which were supporting a very small disc on the underside of the craft, which must have snapped off when the disc tipped over. The debris was taken to tent stations for logging, then loaded onto trucks. [ Howe Note: JB mentioned a truck full of ice into which the dead alien was placed. He also says two autopsies were done in July 1947, implying preservation before the autopsy/dissections.] The trucks were heavy duty Diamond trucks used by the military.]
After three days, a full team from Washington, D. C. came down and the decision was to move the craft. Inside it, the atmosphere was very heavy. It was impossible to stay in longer than a few seconds without feeling very sick. Therefore, it was decided to analyze it back at base, so it was loaded onto a flattop and taken to Wright Field in Ohio where I joined it.
[ Howe Note:  Wright-Patterson Air Force Base was formed from Wright and Patterson Fields on Jan. 13, 1948.]
I stayed at Wright for a further three weeks working filming the debris."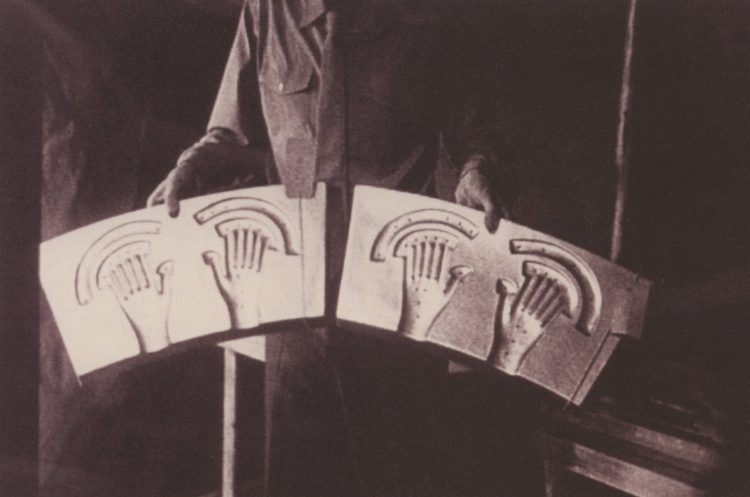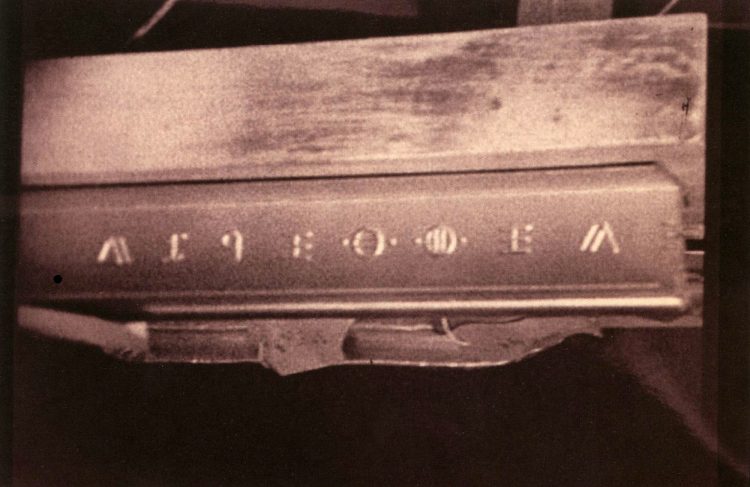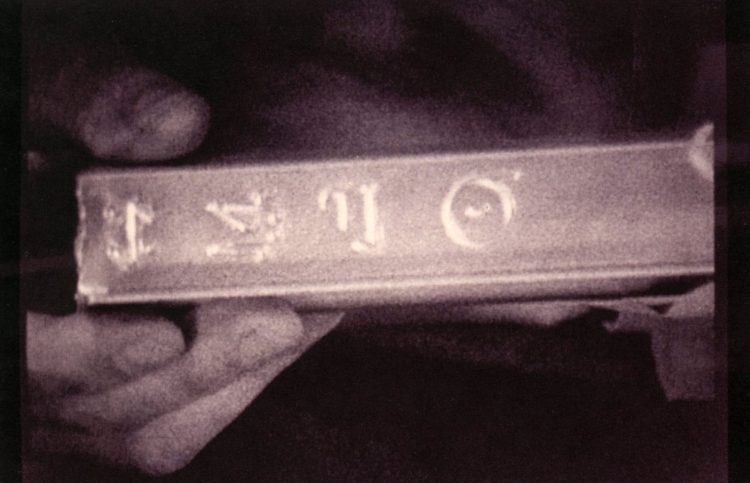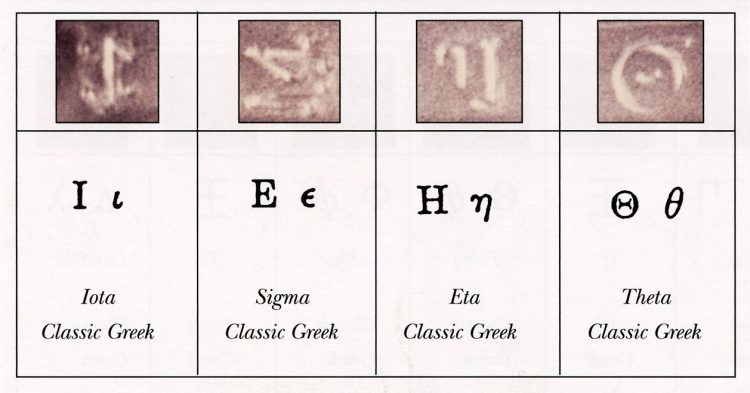 I was then told to report to Fort Worth (Dallas) for the filming of an autopsy. Normally I would not have a problem with this, but it was discovered that the Freaks may be a medical threat.  [Howe emphasis.] Therefore, I was required to wear the same protective suits as the doctors. It was impossible to handle the camera properly, loading and focusing was very difficult.
After filming, I had several hundred reels. I separated problem reels which required special attention in processing (these I would do later). The first batch was [processed and] sent through to Washington, and I processed the remainder a few days later. Once the remaining reels had been processed, I contacted Wash- ington to arrange collection of the final batch. Incredibly, they never came to collect or arrange transportation for them. [ Howe emphasis.]  I called many times and then just gave up. The footage has remained with me ever since. [Howe Note:  This may not be as incredible as it seems. At this time, the Army and the Air Force were being separated into two new agencies, and there was much confusion as "turf" was sorted out.]
In May of 1949, I was asked to film the third autopsy."
Ray Santilli told me that a third dissection was performed in 1949 after the third humanoid died and the surgery was performed before a gallery of observers at an operating theater in Washington, D. C.  American President Harry S. Truman might have secretly attended. It is not known if that third dissection was filmed, but it is highly probably that it was.
What Have Medical Doctors Said About the Filmed Alien Dissection?
Medical doctors generally agree the surgery in the Santilli film is consistent with a dissection procedure on a real body and that the oozing blood along the cut lines indicated the body was either fresh or had been kept very cold immediately upon death. When the cameraman was asked what the blood color was since the film is black and white, he told Santilli it was red and that the skin was pinkish-colored in the live beings and grey in death. Another source said the skin was lightly mottled in overlapping pink and brown areas that looked slightly orange.
One of the most outstanding anatomical features compared to human bodies is the large, protruding stomach. During surgery, a large, round mass was found in the large abdomen on top of other internal organs. Its purpose is unknown. Further, dark-colored tissue removed from inside the humanoid head did not resemble normal human brain tissue.
Dark "Lenses" Over Eyes
Other unusual features were dark membranes on each humanoid eye that the surgeon removed with a tweezer-like instrument and placed in containers of fluid, most likely for preservation and later examination under a microscope. 
The humanoids did not have breasts, a belly button, penis or testicles. However, there was an orifice in the pubic area which humans associate with the female gender, while others pointed out that the absence of a belly button suggested these alien beings were clones.
Some chest and heart surgeons have identified an object removed from the heart as a prosthetic heart valve. But there is no surgery scar visible on the chest. So, another question is:  Did the government discover the unusual prosthetic device and then back-engineer it for application in human medicine and bodies?
Return to Part 1.
---
More Information:
08-09-2018 – Part 7: Mysterious Metal from Bottom of Wedge-Shaped UFO — Update 1996-2018 Research
08-08-2018 – Part 6: Mysterious Micron Layers of Alternating Bismuth and Magnesium from Bottom of Wedge-Shaped UFO
08-07-2018 – Part 5: Mysterious Metal from Bottom of Wedge-Shaped UFO — Update 1996-2018 Research
08-06-2018 – Part 4: Mysterious Metal from Bottom of Wedge-Shaped UFO — Update 1996-2018 Research
08-05-2018 – Part 3: Mysterious Metal from Bottom of Wedge-Shaped UFO — Update 1996-2018 Research
08-04-2018 – Part 2: Mysterious Metal from Bottom of Wedge-Shaped UFO — Update 1996-2018 Research
08-03-2018 – Part 1: Mysterious Metal from Bottom of Wedge-Shaped UFO — Update 1996-2018 Research
01-04-2018 – The "Juvenile Taboo" Against Telling Truths About An Alien Presence
06-13-2017 – Part 3 – Secret History of CIA, NSA and DIA Investigations into Extrasensory Perception
06-09-2017 – Part 2 – Secret History of CIA, NSA and DIA Investigations into Extrasensory Perception
06-09-2017 – Part 1 – Secret History of CIA, NSA and DIA Investigations into Extrasensory Perception
---
Websites:
Richard M. Dolan YouTube Channel:
https://www.youtube.com/channel/UCnaIeNm-jSa1l8yHrn7PlQg
Grant Cameron Facebook Release of Third Batch Leaked Astronaut Edgar Mitchell Documents:
https://www.facebook.com/presidentialufo/posts/10219601505252584
Christopher "Kit" Green, M. D. and Ph.D., Remote Viewing Research: https://www.irva.org/conferences/speakers/green.html
Harold "Hal" Puthoff, Ph.D., Remote Viewing Research:
http://www.remoteviewed.com/hal-puthoff/

© 1998 - 2019 by Linda Moulton Howe.
All Rights Reserved.