August 29, 2000  Windmill Hill, Wiltshire, England - On Saturday, August 12th in Wiltshire, England before returning to Philadelphia, I talked with a professional interior painter and interior designer from Farnham, Surrey, England and his 14-year-old daughter, Claire, about a black triangle, red lights and spinning disc each had seen either with or without binoculars on August 7th during a night watch in the Windmill Hill formation that was discovered near Avebury that day. I was in that formation around 4 PM that afternoon and was amazed at the thousands of "peacock feathers" neatly created in wave patterns by the whiskers of the mature barley.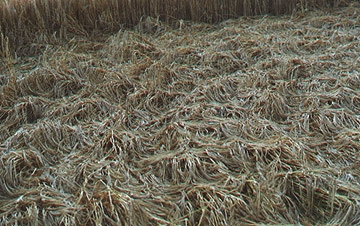 Click here to subscribe and get instant access to read this report.
Click here to check your existing subscription status.
Existing members, login below: