"The United States Army and Air Force managed to find at least 122 photos taken by astronauts on the moon that showed some evidence of an alien presence."
— U. S. Army Lt. Colonel Philip J. Corso, The Day After Roswell © 1997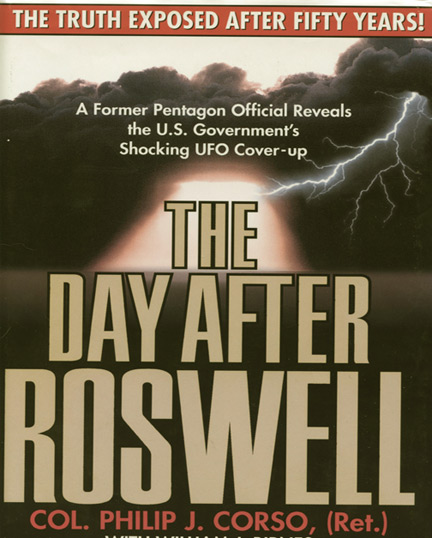 November 13, 2019  Albuquerque, New Mexico – In U. S. Army Lt. Colonel Philip J. Corso's important 1997 book, The Day After Roswell, on Pages 128-129, he wrote about NASA having a classified back channel to CIA Director Roscoe Hillenkoetter's MJ-12 highly secret working group. MJ-12 were scientists, military and businessmen originally hand-picked by President Harry Truman and sustained by President Dwight Eisenhower to monitor and analyze an alien presence on Earth and our moon. Col. Corso was a member of President Eisenhower's National Security Council and former head of the Foreign Technology Desk at the U. S. Army's Research and Development office in the Pentagon headed by General Arthur Trudeau.
Col. Corso reported that the MJ-12 working group was kept updated on "every single alien spacecraft appearance the astronauts reported, especially during the early series of Apollo flights when the EBEN (extraterrestrial biological entity) craft began buzzing the lunar modules on successive missions after they thrusted out of Earth orbit. … The United States Army and Air Force managed to find at least 122 photos taken by astronauts on the moon that showed some evidence of an alien presence. It was a startling find and was one of many reasons that the Reagan administration pushed so hard for the Space Defense Initiative in 1981."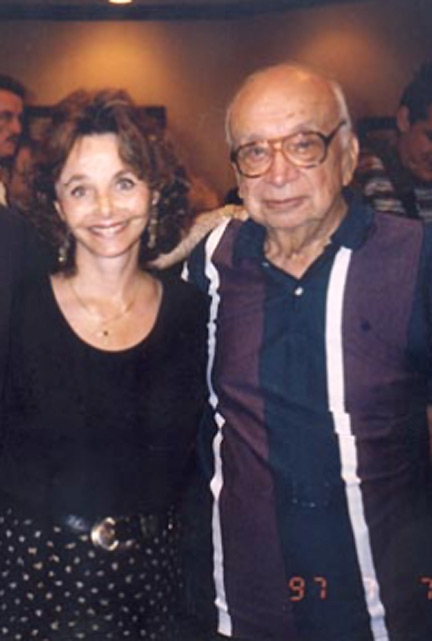 Col. Corso also talked to me face-to-face on July 7, 1997, at the 50th Anniversary of the July 1947 Roswell UFO crashes in a Roswell conference. There he told me when he worked in the Pentagon for General Trudeau, they knew that there was a non-human base inside the moon inhabited by alien intelligences with very advanced technologies.
Col. Corso described in his book on Page 267, "It was the UFOs, alien spacecraft thinking themselves invulnerable and invisible as they soared around the edges of our atmosphere, swooping down at will to destroy our communications with EMP bursts, buzz our spacecraft, colonize our lunar surface and interior, mutilate cattle in their own horrendous biological experiments, and even abduct human beings for their medical tests and hybridization of the species. And what was worse, we had to let them do it because we had no weapon to defend ourselves."
Did Scientists in 2019 Detect Alien Technology Inside the Moon, But Call It "Asteroid Crash"?
In June 2019, Peter B. James, Ph.D., Assistant Professor of Planetary Geophysics in Baylor University published in the journal Geophysical Research Letters that he had discovered, "A mysterious large mass of metallic material beneath the largest crater in our solar system — the Moon's South Pole-Aitken basin."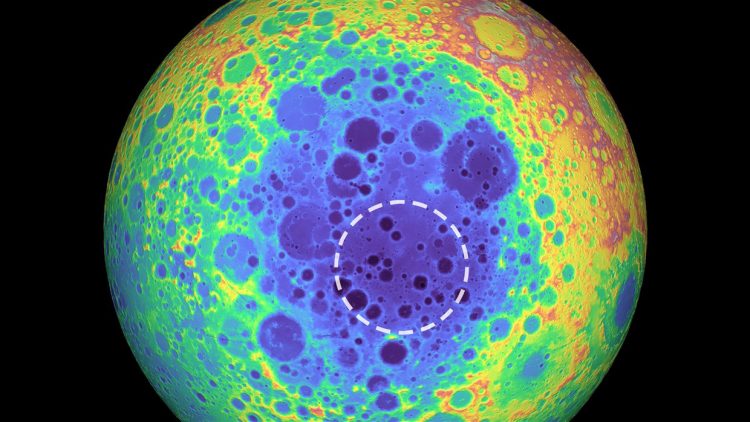 Prof. James says the oval-shaped crater — shown as dark blue in false-color graphic above of lunar South Pole's topography — is 1,243 miles in diameter (2,000 km). That is about the distance between Waco, Texas, and Washington, D.C. The metallic mass is buried several hundred miles deep under the crater. Even though the South Pole-Aitken basin is so large, it still cannot be seen from Earth because it is on the bottom, far side of the Moon.
The discovery was made by measuring subtle changes in the strength of gravity around the Moon. The scientists analyzed data from the spacecraft operating in NASA's  Gravity Recovery and Interior Laboratory (GRAIL) mission.
Prof. James said, "When we combined the GRAIL data with lunar topography data from the Lunar Reconnaissance Orbiter, we discovered the unexpectedly large amount of mass hundreds of miles underneath the South Pole-Aitken basin. One of the explanations is that this extra mass is  metal from an asteroid that formed this crater and is still embedded in the Moon's mantle.
"Whatever it is, wherever it came from, it is weighing the South Pole basin floor downward by more than half a mile."
Also see:
---
More Information:
01-05-2019 – Elon Musk Tweet Links Apollo 11 Astronaut Neil Armstrong to Alien Presence
01-03-2019 – China's Chang'e-4 Made History Today By Landing On The Far Side of the Moon
01-02-2019 – Tomorrow China's Chang'e-4 Robotic Spacecraft Will Try Landing On Moon's Far Side.
12-21-2018 – 50 Years Ago on Christmas Eve 1968, Apollo 8 Photographed This Earth Rise
02-02-2018 – India's First-Ever Moon Mission to Launch for Lunar South Pole in March 2018.
01-30-2018 – Super Blue Blood Moon — First in 152 Years.
12-22-2017 – Did A UFO Blow Up NASA's Ranger 3?
07-02-2016 – NASA Photo Lab Tech Saw Negative of Alien "Object" On Moon Blacked Out.

---
Websites:
"Deep Structure of the Lunar South Pole-Aitken Basin," April 5, 2019, Geophysical Research Letters: https://agupubs.onlinelibrary.wiley.com/doi/abs/10.1029/2019GL082252

© 1998 - 2023 by Linda Moulton Howe.
All Rights Reserved.