"CDC today confirmed another infection with 2019 Novel Coronavirus (2019-nCoV) in the United States that was detected in California. The patient recently returned from Wuhan, China, where an outbreak of respiratory illness caused by this novel coronavirus has been ongoing since December 2019. This brings the total of number of 2019-nCoV cases in the United States to seven:"  3 in California; 2 in Illinois; 1 Arizona; 1 Washington
"Any US citizen returning to the United States, who has been in China's Hubei province in the previous 14 days,  will be subject to up to 14 days of mandatory quarantine to ensure they're provided proper medical care and health screening."
— Alex Azar, Secretary of Health and Human Services, January 31, 2020
"This W.H.O. action is a vote of no confidence (in China)."
— Tedros Adhanom Ghebreyesus, M. D., Director-General, World Health Organization, January 30, 2020
"I consider myself a veteran in battles such as bird flu, SARS and other outbreaks. But with this Wuhan pneumonia, I feel extremely powerless."
— Guan Yi, M. D., SARS expert, Hong Kong, China, January 24, 2020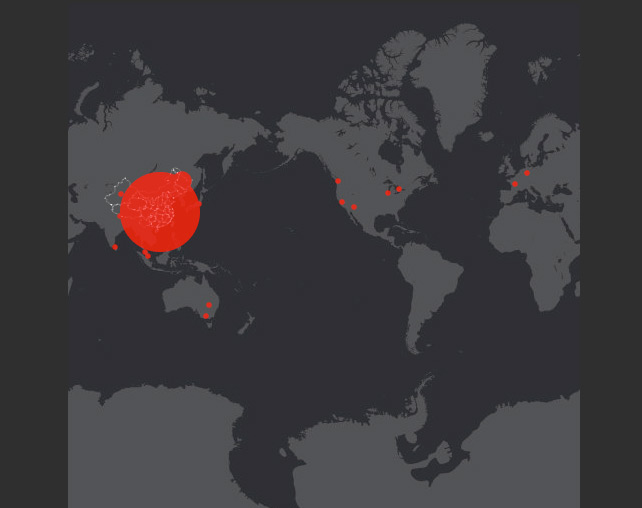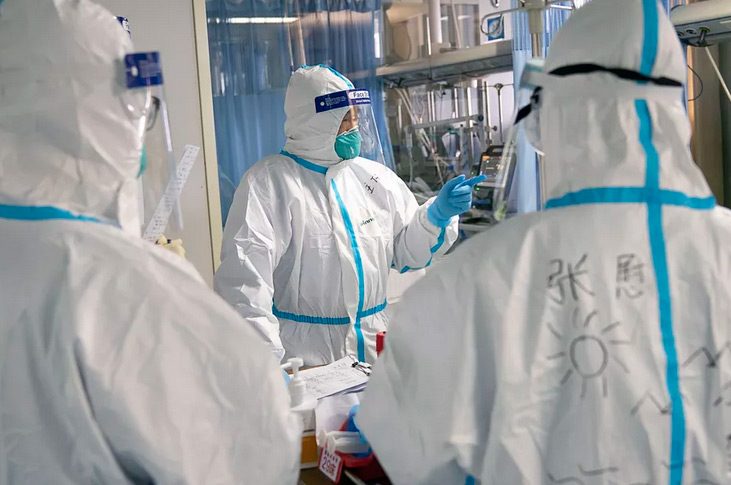 Update – January 31, 2020  Albuquerque, New Mexico –  As the World Health Organization finally declared yesterday on January 30, 2020, that the Wuhan coronavirus is a "global public health emergency," Russia ordered the closure of its huge southern border with China that runs for 2,500 miles (4,000km) to try to stop the coronavirus moving into Russia. The death toll now is 259 and rapid increase in cases up to 11,791 mostly in Hubei Province — more than the SARS coronavirus's total over the year of 2002-2003.
The first case of person-to-person transmission in the United States was confirmed on Thursday, January 30, 2020, by the Centers for Disease Control and Prevention. A 60-year-old woman in Chicago returned from Wuhan last month and became ill. She was confirmed to have the coronavirus. Later her husband became ill with the virus as well. CDC says this is another example of transmission between "two people who were in close contact for an extended period of time." But the first confirmed human-to-human transmission case was in Hanoi, Vietnam (below).
In only one week from January 22 to January 30, 2020, the death toll in China has jumped from 17 to 259. The number of confirmed human infections in China and beyond in now 20 other countries in one week has jumped from 509 to 11,791. So, China now has more confirmed Wuhan cases than it had during the SARS coronavirus pandemic back in 2002-2003.
At least 50 million people are now quarantined in a dozen Chinese cities, unable to leave. Nothing on that scale has ever happened before in human medical history. Current medical opinion is this new coronavirus is less deadly than SARS was, but is more contagious. U. K. public health expert Prof. Neil Ferguson at London's Imperial College said today, "The upper bound of the cumulative number of known and unknown infected people could now be 100,000 or higher."

An ominous development was announced in the New England Journal of Medicine on January 28, 2020. It is a documented case that the Wuhan coronavirus can spread between people even when the first infected person does not show symptoms. In this case, the virus was transmitted from a Wuhan father who had no symptoms, traveled to Vietnam to visit his 27-year-old son, who became ill and the Wuhan coronavirus was confirmed.
With the Wuhan Coronavirus now confirmed in 18 countries, CDC is working under the assumption that the Wuhan Coronavirus incubation period for the virus to cause symptoms of fever, nausea, coughing and breathing problems is 2 to 14 days. As of this date, CDC lab tests have confirmed 5 US infections:  1 in Snohomish, Washington;  1 in Chicago, Illinois; 1 in Orange County, Calif.; 1 in Los Angeles County, Calif.; and 1 in Maricopa County, Arizona.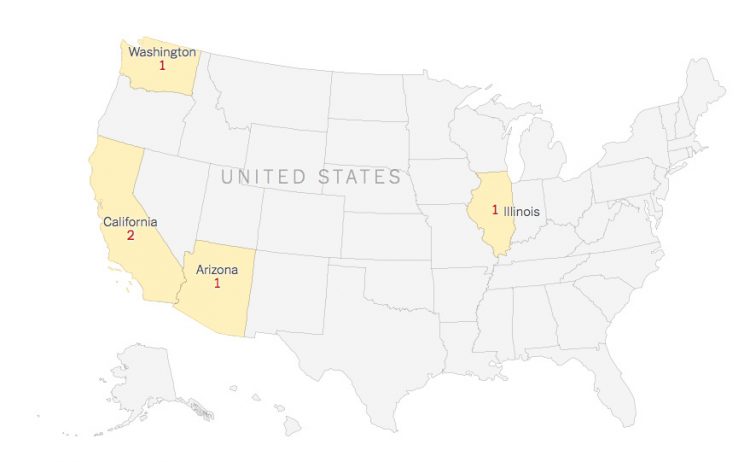 On January 29, 2020, British Airways and Air Canada suspended all direct flights to and from mainland China, followed on January 31st with most American airlines cancelling all flights to China. British Airways was still flying in and out of Hong Kong. The United States has expanded fever monitoring to 20 major airports.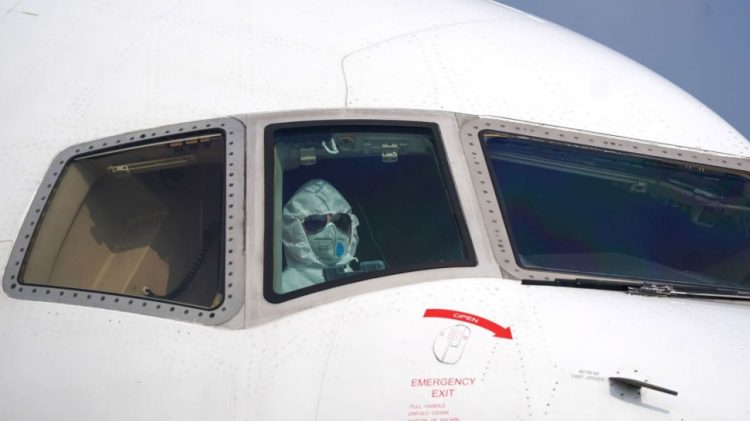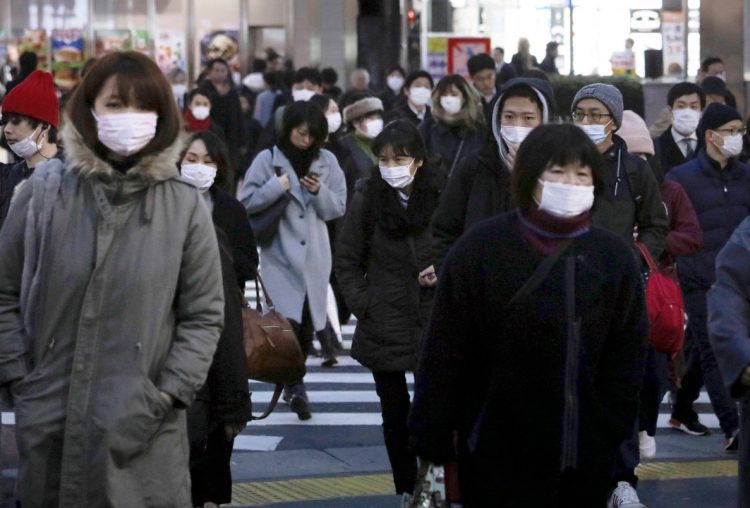 Wuhan Hospital Crowded Hall,  January 24, 2020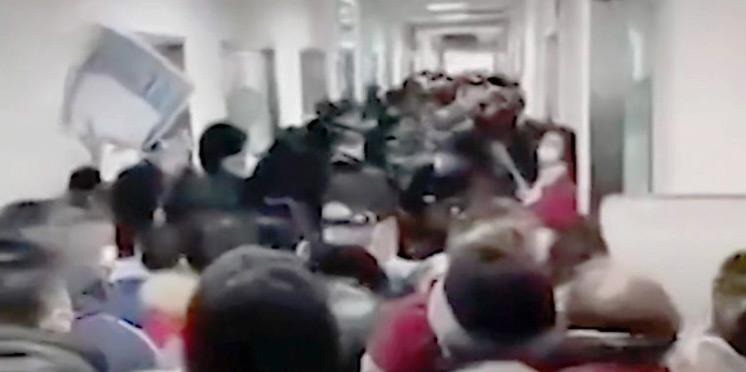 Locked down since Wednesday, January 22, 2020,  residents in Wuhan where the new coronavirus first erupted, people lined up at hospitals with coughs and fevers are speaking angrily that there aren't enough doctors or hospital beds to handle the crisis. "You shouldn't tell us we can't leave Wuhan, and then give us second-rate medical care. That's unfair," said Yang Lin, 28, to The New York Times.
A video from a Chinese messaging app WeChat was released in which Storyful says the footage was taken yesterday on January 23, 2020, by a woman claiming to be a nurse at the Wuhan Red Cross Hospital swamped by people worried they could have the new, deadly coronavirus. Long lines could be seen outside the hospital and filling the lobby, with blood infusion rooms and observation wards all overcrowded.
Wuhan Coronavirus Could Be More Contageous Than Expected
The virus is spreading more quickly than SARS. This has caused almost 10,000 cases in three weeks and China's Health Minister Ma Xiaowei said on January 26, 2020, that the virus is spreading before symptoms show in the patients.
Robin Thompson at the University of Oxford in England said on January 28th, "I am pretty worried about the current situation. I'm definitely nervous about it."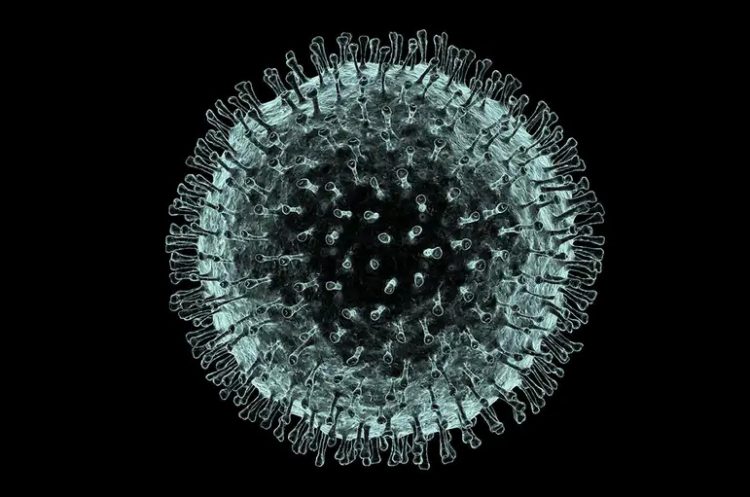 —  Wuhan Doctor Liang Wudong, 62, Died from Coronavirus After Treating Patients.
—  Protesters in Hong Kong Set Fire to Buildings That Officials Wanted to Use for Quarantine Site.
—  U. S. State Department Orders Evacuation of All Americans in Wuhan U. S. Consulate back to San Francisco.
—  Hong Kong Declares State of Emergency and Shuts Schools.
—  China Now Restricting Travel Including International Tours.
—  China Is Building 2 More Wuhan Hospitals to Cope With Increasing Number of Patients.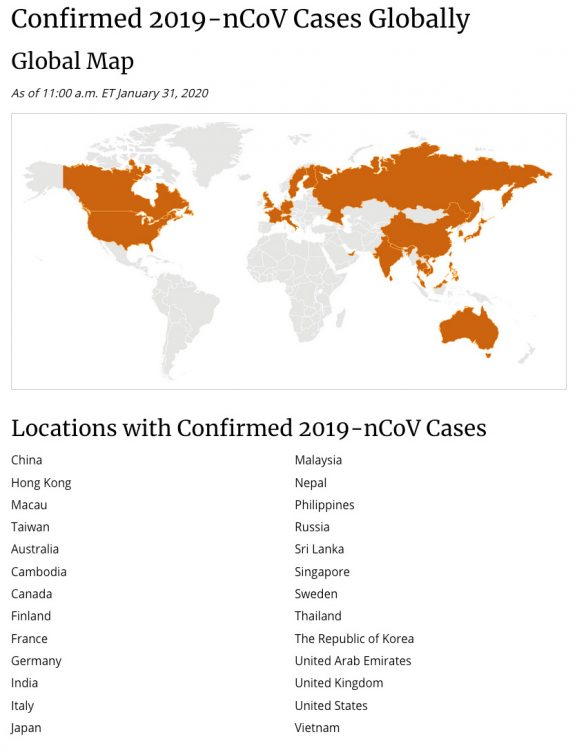 ---

© 1998 - 2023 by Linda Moulton Howe.
All Rights Reserved.