"The coronavirus outbreak in northern Italy has so overwhelmed the public health system that officials are taking extraordinary measures to care for the sick. … Alarmingly, 10% of Lombardy's doctors and nurses cannot work because they tested positive for the virus and are in quarantine."
— Giulio Gallera, Top Health Official, Lombardy in northern Italy, March 2, 2020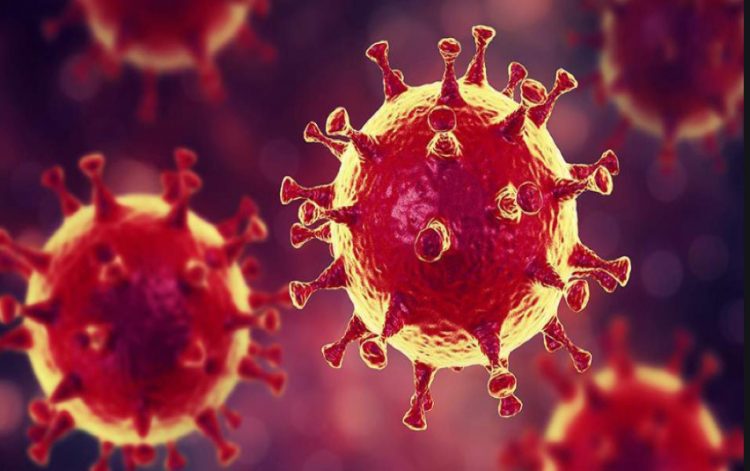 1 PM Mtn UPDATE:  March 2, 2020 Albuquerque, New Mexico – This date 13 states in the United States are now reporting 92 confirmed cases of COVID-19 and at least 6 deaths now in Washington State. Consumer demand for hand sanitizers is up 1,400% as health officials advise everyone to disinfect kitchen countertops and other frequently touched surfaces in their homes to help cut down on the coronavirus spread. It is now estimated that the COVID-19 novel coronavirus can live on surfaces for at least a week.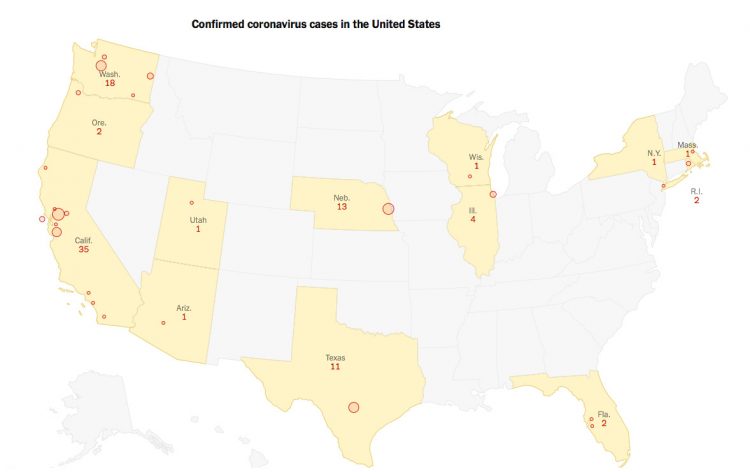 The World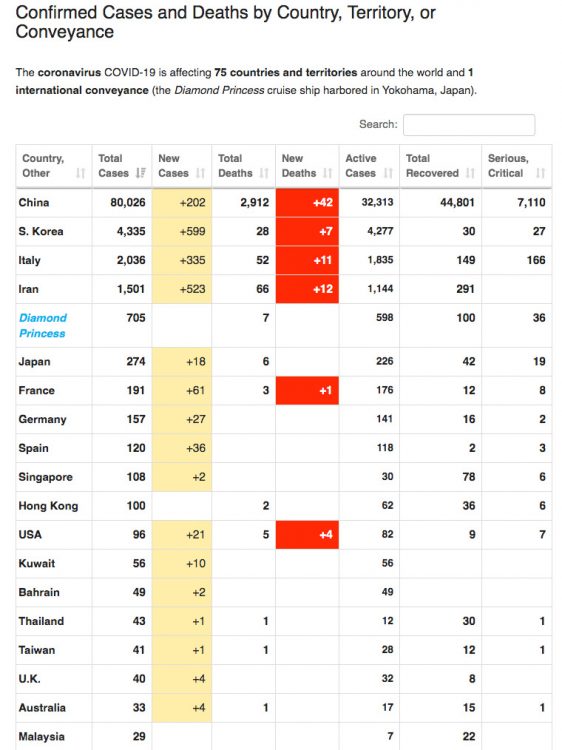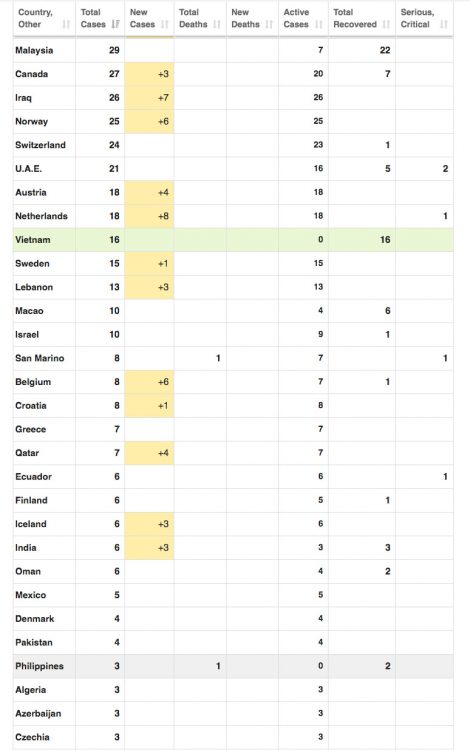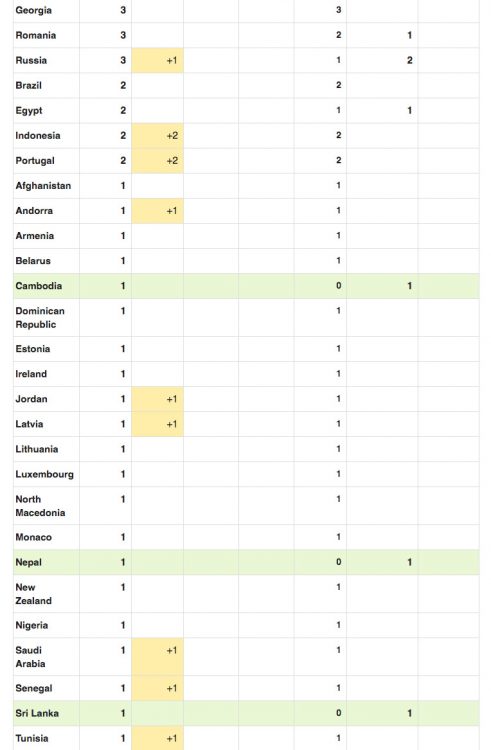 ---
More Information:
02-29-20 – First COVID-19 Death in U. S. Is In Washington State. King County Press Conference At 4 PM Mtn Today. New Cases in Washington, Oregon and California Could Be "Community Spread." U. S. 66 Confirmed Cases. World Death Total Now 2,942 and 86,021 Cases.
02-27-20 –  CDC Confirms First "Community Spread" COVID-19 Case in California, Which Means No Clue Where Coronavirus Came From.
02-26-20 – 8:30 AM Mtn Feb. 26th Update — CDC to Americans: "Prepare for Expectation That This COVID-19 Might Be Bad." WHO: "World Must Prepare for Pandemic." See Earthfiles YouTube Livestream Tonight for Latest Details.
---
Websites:
"Coronavirus: Italy hunts for coronavirus superspreader as '7th person dies' of COVID-19," Sky News, February 24, 2020:  https://news.sky.com/story/coronavirus-austria-considers-border-controls-over-coronavirus-outbreak-11941438
Worldometers Active COVID-19 Cases and Deaths:  https://www.worldometers.info/coronavirus/
"Lung biopsy of deceased China patient shows SARS-like damage," February 18, 2020, Japanese Times:  https://www.japantimes.co.jp/news/2020/02/18/asia-pacific/science-health-asia-pacific/lung-biopsy-deceased-china-patient-shows-sars-like-damage/#.Xky-KUN7k6c
"Stocks fall after Apple's coronavirus warning; analyst says 'worst is yet to come' for markets," February 18, 2020: https://www.cnbc.com/2020/02/18/coronavirus-latest-updates.html

© 1998 - 2023 by Linda Moulton Howe.
All Rights Reserved.