"Several tests of remdesivir in lab animals infected with the MERS coronavirus have researchers still hopeful when it comes to the new coronavirus. In studies in both rhesus macaques and mice, remdesivir protected animals from lung damage whether the drug was given before or after infection. … It may also have utility for related coronaviruses such as the novel coronavirus 2019-nCoV" that emerged from Wuhan, China.
— Proceedings of the National Academy of Sciences, February 13, 2020
March 15, 2020  Albuquerque, New Mexico – As the COVID-19 pandemic continues to spread disease and deaths around the world, vaccines against it won't be available for perhaps another 18 months.
But scientists at the Rocky Mountain Laboratories in Hamilton, Montana — affiliated with the National Institute of Allergy and Infectious Diseases (NIAID) in Bethesda, Maryland — have successfully prevented another dangerous coronavirus that is a cousin to COVID-19 from killing rhesus macaques infected by the Middle East Respiratory Syndrome known as MERS-CoV, according to a February 13, 2020, published study in the Proceedings of the National Academy of Sciences.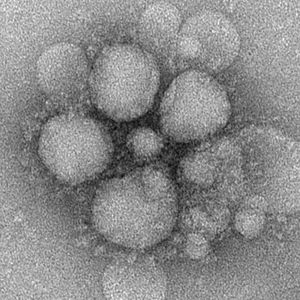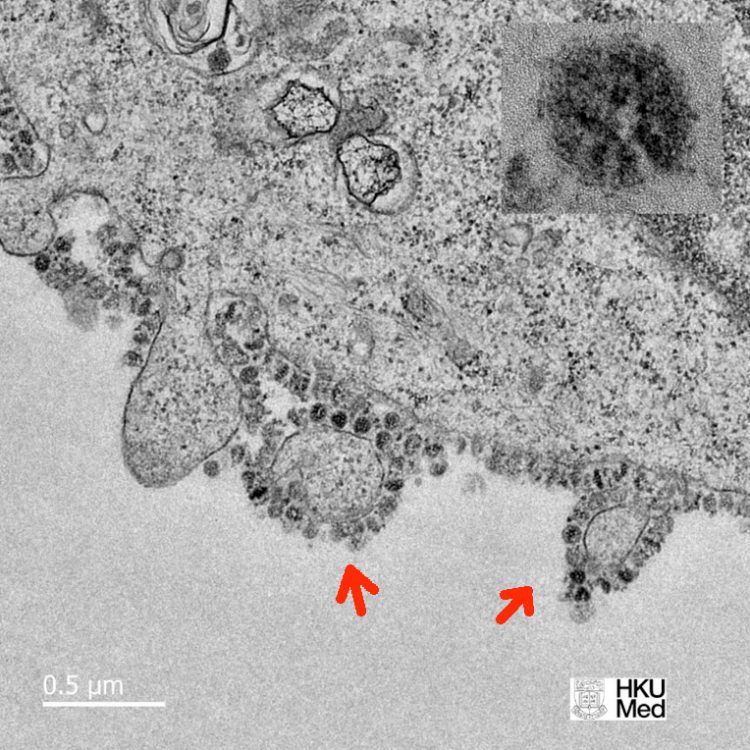 MERS, an RNA coronavirus similar to COVID-19, first emerged in 2012 in Saudi Arabia and most cases have occurred in the Arabian Peninsula. The coronavirus infecting a MERS patient in London in 2012 was found to have a 100% genetic match to Egyptian tomb bats. MERS death rate is high — 36% of those diagnosed with the MERS coronavirus die from it. There was a large outbreak in South Korea in 2015 and another in 2018 affecting Saudi Arabia, South Korea and other regions.
Now the COVID-19 that hit Wuhan, China, the end of November 2019, caused the Chinese government to order the lockdown of some 100 million people in Wuhan and surrounding region — the largest lockdown in human history.
By March 2020, COVID-19 has officially been declared by the World Health Organization in Geneva to be a global pandemic. Already in the United States, the first COVID-19 death was on February 29, 2020, in Kirkland, Washington, where a man in his 50s was confirmed to have died from the COVID-19, but who had no travel history or link to COVID-19 patients.
"We're concerned that we're in a community transmission mode of this," said Dr. Tom Locke, Jefferson County public health officer, and Gov. Jay Inslee declared a state of emergency. It is now known that the novel coronavirus is highly contagious and can transmit from one human carrier to more people in the environment on air droplets or surfaces. COVID-19 can survive up to 9 days on a metal surface and 3 days on other surfaces.
Could Remdesivir Reduce the Death Rate While We Wait for A Vaccine Against COVID-19?
Science Daily reports about the recent study in the Proceedings of the National Academy of Sciences that:
— "the work involved three groups of animals: those treated with remdesivir 24 hours before infection with MERS-CoV; those treated 12 hours after infection (close to the peak time for MERS-CoV replication in these animals); and untreated control animals.
"The scientists observed the animals for six days. All control animals showed signs of respiratory disease. Animals treated before infection fared well: no signs of respiratory disease, significantly lower levels of virus replication in the lungs compared to control animals, and no lung damage. Animals treated after infection fared significantly better than the control animals: disease was less severe than in control animals, their lungs had lower levels of virus than the control animals, and the damage to the lungs was less severe.
"The scientists indicate that the promising study results support additional clinical trials of remdesivir for MERS-CoV and COVID-19, the disease that SARS-CoV-2 causes. Several clinical trials of remdesivir for COVID-19 are under way in China, and other patients with COVID-19 have received the drug under a compassionate use protocol."
---
More Information:
"Prophylactic and therapeutic remdesivir treatment in the rhesus macaque model of MERS-CoV infection," Proceedings of the National Academy of Sciences, February 13, 2020: https://www.pnas.org/content/early/2020/02/12/1922083117
"Remdesivir prevents MERS coronavirus disease in monkeys," February 13, 2020: https://www.sciencedaily.com/releases/2020/02/200213160128.htm
---
Websites:
Rocky Mountain Laboratories of National Inst. of Allergy and Infectious Diseases (NIAID): https://www.niaid.nih.gov/about/rocky-mountain-laboratories
Earthfiles News About COVID-19:
03-13-2020 – 5:30 PM Eastern UPDATE: Trump Declares National Emergency to Help Fight COVID-19.

03-09-2020 – 7:00 PM Mtn UPDATE: ALL of Italy Now On Urgent Lockdown. Rest of World in 113 Countries = 114,343 Cases; 4,025 Deaths; 63,997 Recovered.

03-08-2020 – 8:30 PM Mtn Update – Half the World's Countries Now Infected in 104 of 197. Milan Region's 16 Million People Now On Lockdown Trying to Contain COVID-19. All Italian Schools Closed. Worldwide 110,066 Cases; 3,830 Deaths; 62,278 Recoveries.

03-06-2020 – 2:00 PM Mtn UPDATE: COVID-19 Pandemic Now in 97 Countries = 101,876 Cases; 3,462 Deaths; 56,108 Recoveries. United States Still Without Adequate Test Kits While COVID-19 Hiding Weeks Inside Human Hosts Infecting Other Humans. Implication: Explosion of USA Positive Cases Upcoming.

03-05-2020 – 1 PM Mtn UPDATE – UK's First Death and World COVID19 Cases = 97,910; Deaths = 3,353, Recovered = 54,124. USA: 16 States; 194 Cases and 11 Deaths.

03-02-2020 – 1 PM March 2nd UPDATE: Pandemic COVID-19 Now In 75 Countries: 90,294 Cases; 3,086 Deaths; 45,705 Recoveries. United States 92 Cases and 6 Deaths.

03-01-2020 – Sunday, 5 PM Update: Italy Reports 50% Spike in COVID-19 Cases; Rhode Island Reports First COVID-19 Case; and the French Louvre Closes Doors. Now In 67 Countries —  88,377 Cases, 3,001 Deaths, 42,743 Recoveries.

02-29-2020 – First COVID-19 Death in U. S. Is In Washington State. King County Press Conference At 4 PM Mtn Today. New Cases in Washington, Oregon and California Could Be "Community Spread." U. S. 66 Confirmed Cases. World Death Total Now 2,942 and 86,021 Cases.

02-28-2020 – World Health Organization Today: Risk of COVID-19 Spread and Impact Is Now "Very High At A Global Level."

02-27-2020 – CDC Confirms First "Community Spread" COVID-19 Case in California, Which Means No Clue Where Coronavirus Came From.

02-26-2020 – 8:30 AM Mtn Feb. 26th Update — CDC to Americans: "Prepare for Expectation That This COVID-19 Might Be Bad." WHO: "World Must Prepare for Pandemic." See Earthfiles YouTube Livestream Tonight for Latest Details.

02-17-2020 – Monday 7:30 PM Update: 73,335 Confirmed Cases and 1,873 Deaths; 300+ American Diamond Princess Cruise Passengers Land At Lackland AFB Early This Morning with 14 More COVID-19 Newly Infected Patients Who Will Be Quarantined Again, Raising U.S. Confirmed Cases to 29.

© 1998 - 2023 by Linda Moulton Howe.
All Rights Reserved.