"A loud boom today was heard across multiple counties, causing homes and buildings to shake. But the source is unknown. It caused such a stir, the U.S. Government reported they were NOT responsible for the boom."

— Mike P., Barnstead, New Hampshire, October 10, 2021
"I was in the basement and it sounded like (my wife) Cindy dropped something on the floor, or she fell and dropped what she was carrying. So a thud followed by a slight metal-like crash noise. About 2 seconds of noise. When I came upstairs to check on her, she thought I dropped something in the basement. Cindy also told me she felt a vibration that I did not probably because I was in the basement."
— Daniel and Cindy Howland, residents of Manchester, Massachusetts, in email to Earthfiles.com, Oct. 10, 2021
"The U. S. Geological Survey said it had so far found no evidence of an earthquake in all of New England during the past seven days. … The last was on Aug. 22, 2021, a 1.7 magnitude south of Rochester, N. H."
— The New York Times, October 10, 2021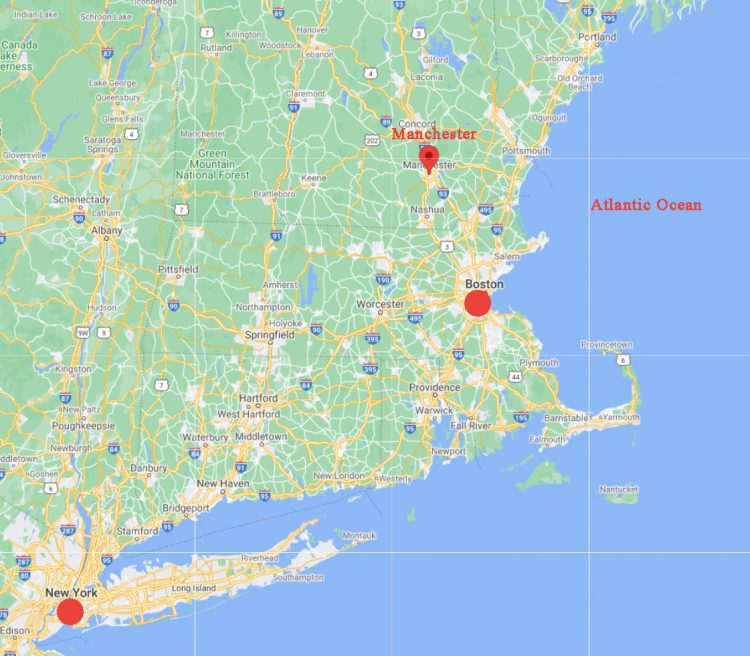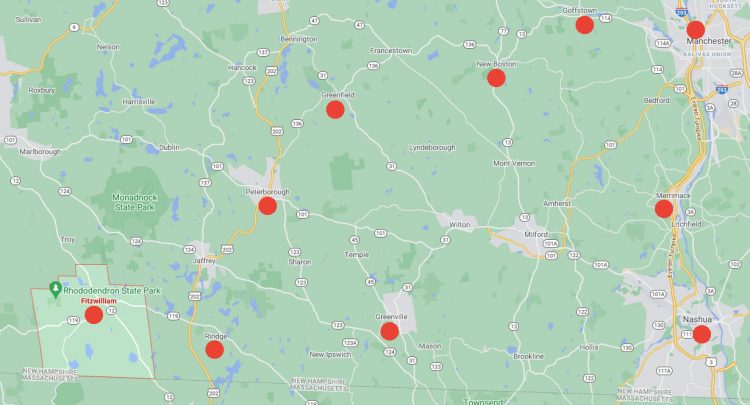 October 11, 2021  Albuquerque, New Mexico – Beginning on Sunday, October 10, 2021, Earthfiles began to receive many emails and some tweets about loud, house-shaking booms being reported from at least 40 towns in New Hampshire and beyond to parts of Massachusetts and Maine.
Sunday, October 10, 2021
Hi Linda,
This happened in my state of New Hampshire earlier today. A loud boom was heard across multiple counties, causing homes and buildings to shake.
The source is unknown. This event caused such a stir, the US Government had to respond. According to the Government, they were NOT responsible for the boom, and they are currently investigating the cause behind it. Even local authorities are baffled.
It just aired on our local news channel at 11pm EST.  Here's a link to the story:
https://www.wmur.com/article/people-across-southern-new-hampshire-report-loud-boom-shaking/37919353
Things are getting stranger, Linda!
Sincerely,
Mike P
Barnstead, NH
---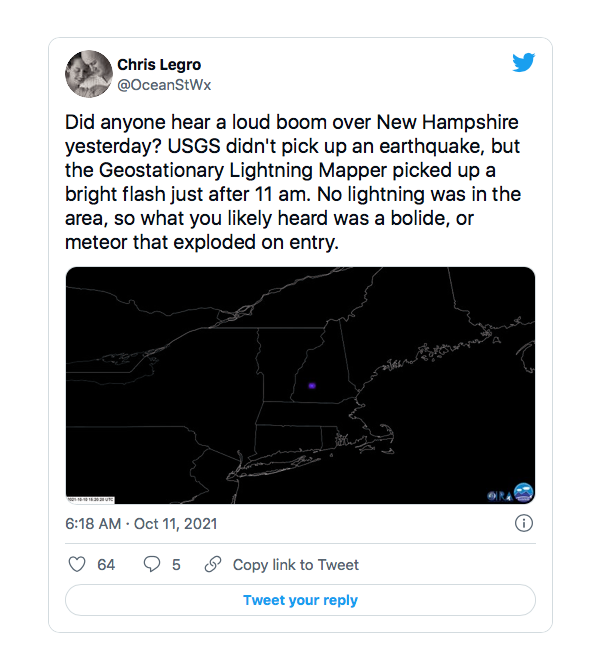 Hi, Linda,
"I was in the basement and it sounded like (my wife) Cindy dropped something on the floor, or she fell and dropped what she was carrying. So a thud followed by a slight metal-like crash noise. About 2 seconds of noise. When I came upstairs to check on her, she thought I dropped something in the basement. Cindy also told me she felt a vibration that I did not probably because I was in the basement."
— Daniel and Cindy Howland, residents of Manchester, Massachusetts, in email to Earthfiles.com, Oct. 10, 2021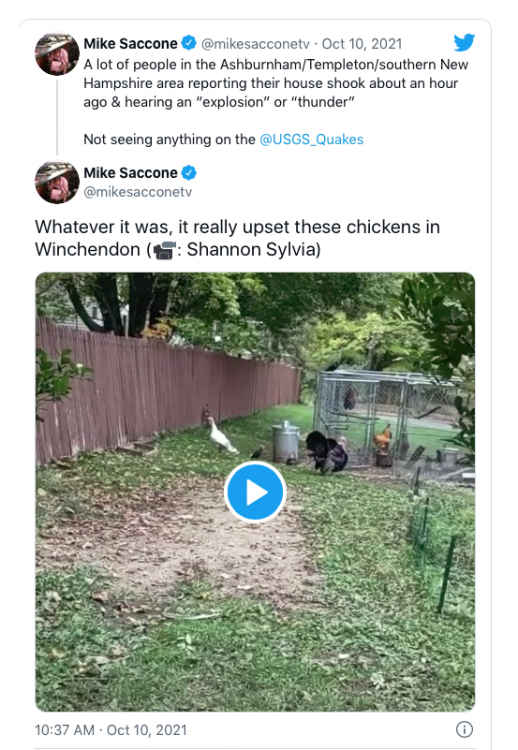 The New York Times also reported from New Boston, New Hampshire resident, Dan Brian: "There was a kind of a loud boom that rattled our whole house. It had like an audible boom to it. It was very strange. That's why everyone thought it was like an explosion at first." Even Fire Chief Dan MacDonald in the New Boston Fire Department said he heard the boom and "felt a slight vibration. You could not miss it."
Richard Bossart, a resident of Weare, NH, near Goffstown and New Boston — a few miles northwest of Manchester, New Hampshire — said: "First thing was like a huge thump, like a very heavy person had landed on their heels on our second floor. We called up to our son on the second floor who replied, 'It wasn't me!'""
Space Force Station Near New Boston, NH
New Boston, New Hampshire, has a Space Force Station recently transferred from the U. S. Air Force to the U. S. Space Force to track satellites. The New York Times asked the Space Force for comment on Sunday, October 10th, but did not receive a reply.
And Paul Raymond, with the New Hampshire Department of Safety, told the Times that more than 400 people discussed the mysterious Sunday morning boom on volcanodiscovery.com, a website where users can report seismic activity.
The U. S. Geological Survey and Weston Observatory, a geophysical research laboratory of the Department of Earth and Environmental Sciences at Boston College in Weston, Massachusetts, about 13 miles west of downtown Boston, said they checked their seismographs and there was no evidence of an earthquake. Further, the New Hampshire Department of Safety reported that the Federal Aviation Administration's Regional Operations Center "had no military plane activity over New Hampshire on Sunday morning."
Oddly, given the wide area of boom reports to TV stations and the New Boston Fire Department, there were no calls to the New Hampshire State Police and only one 911 call. But there were calls to the Winchendon, Massachusetts, police department and to WCVB-TV from residents who reported a loud boom and feeling "the ground was shaking."
Also see:
09-05-2021 – What Shook the Ground in Clarksville, Tennessee, Saturday Evening, September 4, 2021?
07-17-2021 – What Was the Huge Boom in Missouri On July 14, 2021?
04-02-2021 – April 2nd Mysterious Shaking Booms in Southeastern Massachusetts, Rhode Island and Connecticut.
03-26-2021 – Part 4 of 7: Avatars and Controllers
03-25-2021 – Part 3 of 7: New Jersey Abductee Describes Blond E.T. War about Humanity's Fate
02-08-2021 – Update: Loud Mystery Boom Recorded in Manchester, U. K. — and Loud, Mysterious Ground-Shaking Boom in Tucson, Arizona.
---
More Information:
12-30-2020 – Mysterious, Ground-Shaking Booms Are Hitting Tucson, AZ, Again and Again.
08-25-2020 – Another Strange, Unexplained Invisible-Jet Sound in Colombia, South America.
07-04-2020 – Mysterious Loud Jet Sounds Circling Over Austrian Mountaintop — But Nothing Visible in Sky.
06-07-2020 – Part 2: Alleged Brazilian Army Military Source's Letter About UFO Crash and Tall Humanoid Entities Retrieved Near Magé, Brazil.
06-01-2020 – Part 1: Mage, Brazil Mystery: Eyewitnesses Say Military Helicopters Chased "Red UFO" Early AM of May 12, 2020.
01-25-2020 – What Force Impacted Mississippi to Alabama On January 24, 2020?
---
Websites:
Volcano Discovery:  https://www.volcanodiscovery.com/earthquakes/quake-info/6444637/quake-felt-Oct-10-2021-USA.html

© 1998 - 2023 by Linda Moulton Howe.
All Rights Reserved.